Posted on September 7, 2023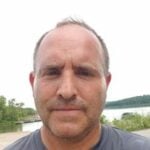 By Stephen Vilardo, SuperWest Sports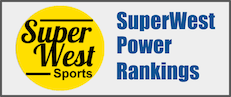 Now that all 25 SuperWest teams have played at least one game, we have a better sense of how they stack up.
As always, these updated Power Rankings look at where each team stands at this moment in time.
They are likely to fluctuate from week to week as some squads get hot and others struggle through slumps.
Here's my assessment of them as we head into Week Two.

1. USC (2-0, 0-0)
T
he Trojans offense has looked stellar in the opening two games—a pair of wins by an average of 40.0 points per game.
This is the first time USC has scored 50+ in their opening two games of a season since 2015. The defense may have some work to do, but for now, they are at the top.

2. Oregon (1-0, 0-0)
O
regon was my No. 2 entering the season and they did nothing to sway that opinion in the opener.
Will people say teams below them should be higher? Sure, but an 81-7 win is hardly a cause to drop a team lower.
This is a Duck team that is ready to go this season.

3. Utah (1-0, 0-0)
U
tah could have laid an egg in the season opener, and no one would have faulted them too much.
No Cam Rising, no problem against Florida. It was a balanced attack for the Utes in a convincing win.

4. Washington (1-0, 0-0)
T
he Huskies had a monster game against Boise State in what many expected to be a tight affair the Huskies dismantled the Broncos.
The offense is already in midseason form and Michael Penix Jr. is looking like a true Heisman candidate.

5. Oregon State (1-0, 0-0)
D
J Uigalelei did not disappoint in his debut in an OSU uniform. The Clemson transfer accounted for five TDs and misfired on just five passes.
Perhaps Clemson fans might want him back at this point…The Beaver offensive line looked every bit as good as advertised.

6. UCLA (1-0, 0-0)
U
CLA was less than spectacular on the offensive side of things, but the defense looked better than expected.
The Bruins created three takeaways and held what should be a good Coastal Carolina offense to just 13 points.

7. Fresno State (1-0, 0-0)
F
resno State went to Purdue and came away with a four-point win. The outcome wasn't shocking, but the total points may have been.
I would have looked for a lower-scoring game in which the Bulldog defense took over. Jeff Tedford had to replace a lot of weapons from last season's offense and after Week 1 it appears that the offense is in sync.

8. Wyoming (1-0, 0-0)
T
he Cowboys had the most impressive win of the weekend among SuperWest schools with Washington and Utah a close second and third.
I was expecting Texas Tech to be a very good team entering the season and they jumped out in front, but Wyoming found a way back in it and got the win in double OT.
Great start to the season for Wyoming.

9. Colorado (1-0, 0-0)
T
ravis Hunter and Shedeur Sanders both looked the part against TCU and there is no denying they have talent.
Make no mistake, this TCU team is not the same team that made the National Title game, but Deion Sanders and his Buffs proved their doubters wrong in coming away from Fort Worth with a win.

10. Air Force (1-0, 0-0)
A
huge strength of this Falcon team will be the defense and that side of the ball looked really good against Robert Morris.
Couple that dominant defense with a running game that is always going to be potent, and the recipe is there for a very good Air Force team.

11. Washington State (1-0, 0-0)
W
ashington State's offense looked great against Colorado State, putting up 50 points, and Cam Ward was on point for 451 yards through the air.
The offensive line seemed like it could have been an issue but looked great, allowing just one sack. Defensively WSU also looked solid, limiting CSU to just 37 yards on the ground.

12. San Diego State (2-0, 0-0)
S
an Diego State has played two games and come away with a pair of wins. The defense looked really good against Ohio but allowed a lot of passing yards to Idaho State.
A litmus test awaits this week with a visit from UCLA.

13. Cal (1-0, 0-0)
C
al ran past North Texas, literally. The Bears churned out 357 yards led by Jaydn Ott's 188 and 9.4 yards per touch.
The Cal defense also pitched a shutout after halftime and limited the Mean Green to just 225 yards of offense on the day.

14. Arizona (1-0, 0-0)
A
rizona kept things pretty vanilla against Northern Arizona and still came away with a 38-3 win over the Lumberjacks.
The Wildcats will need to clean things up, especially penalties, ahead of a trip to Starkville: The Cats were flagged 11 times for 89 yards in the opener.

15. Boise State (0-1, 0-0)
I
t was a disappointing start for the Broncos. Not just the loss at Washington, but also how the game played out.
The Huskies dominated through the air, and Boise State had no answer for the passing game.
BSU will face another good passing attack this week in UCF. If things are not corrected, it could mean an 0-2 start for the Broncos.

16. Utah State (0-1, 0-0)
U
tah State fell to Iowa in the opener. A loss is never good, but the Aggies were able to create some offense against what should end up being a very good Iowa defense.
A good building block to open the season for Utah State.

17. Stanford (1-0, 0-0)
A
shton Daniels looked really good against Hawaii and Troy Taylor won his debut with the Cardinal. The offense as a whole seemed to be better than what was expected.
It's only one game, but a win in a coach's debut is always better than a loss.

18. UNLV (1-0, 0-0)
B
arry Odom also came away with a win in his debut with UNLV, something no Rebel coach had done since 1999.
UNLV carried the ball at a clip of 7.1 yards per tote against an overmatched Bryant squad. Things get turned up a bit this week with a visit to Michigan.

19. San Jose State (0-2, 0-0)
T
he ranking of 19 on this list is not going to be where we see the Spartans most of the season; at least, I think they will be higher most weeks.
Opening with USC and Oregon State is never an easy ask. SJSU should get things going in the right direction with Cal Poly this week.

20. BYU (1-0, 0-0)
T
he first game in the Big 12 era for BYU was less than stellar. The Cougar defense did pitch a shutout, but the offense did not give a lot of reason for joy in the opener.
Things will need to improve quickly, or it could be a long conference season for BYU.

21. Arizona State (1-0, 0-0)
A
rizona State did not look good at all against Southern Utah.
A long delay due to the weather may have factored into things, but the Sun Devils played poorly vs. the under-matched FCS opponent in Kenny Dillingham's lid lifter.
Oklahoma State pays ASU a visit in week two and that one could get away from the hosts quickly.

22. Colorado State (0-1, 0-0)
A
win is better than a loss, and that is why I have the Rams below Arizona State. Colorado State was way overmatched in their loss to Washington State.
CSU has a bye his weekend and the Rams will need to shore up the passing game or Shedeur Sanders and the Buffs could have a field day in Week Three.

23. Hawai'i (0-2, 0-0)
H
awaii's passing game looks like it could be legitimate, and the team might show signs of what Timmy Chang would like it to look like.
Despite a 0-2 start, there is some promise for the future as the Rainbow Warriors should get a win in their third time out against Albany.

24. Nevada (0-1, 0-0)
I
t was a difficult start to the season for the Wolf Pack. USC was able to do just about anything they wanted on offense.
Nevada allowed five sacks and looked overwhelmed by a USC defense that does not overwhelm many.

25. New Mexico (0-1, 0-0)
T
he Lobos struggled in College Station, plain and simple. The defense looked lost against the A&M passing attack.
The offense had a hard time getting anything going. It was a struggle from top to bottom for New Mexico.
---
—More from Stephen Vilardo—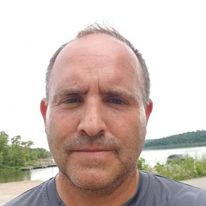 Latest posts by Stephen Vilardo
(see all)