Posted on July 6, 2023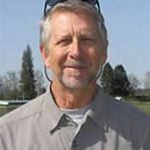 By Steve Ritchie, SuperWest Sports
T
he
2023 U.S. Track & Field Championships
get underway at
Hayward Field
in Eugene, Oregon, on Thursday and there will be plenty of Pac-12 and West Region collegians trying to extend their seasons one more month.

The Championships will select the U.S. team for the World Championships to be held in Budapest, Hungary, in late August.
I counted 43 Pac-12 male and female athletes who competed for their schools in the 2023 indoor and/or outdoor season and have declared their intention to compete in Eugene.
In addition, another 17 athletes who represented other universities in the western region this year have also been accepted into the meet.

The University of Oregon leads the way with nine entrants (five women and four men), followed closely by the University of Washington with eight and the University of Southern California with seven.

No other Pac-12 school has more than four competitors, although Brigham Young University has six entrants.
Given that most collegians have been competing since late January and peaked for the NCAAs in early June, they are at a disadvantage going against the post-collegians.
That includes several dozen former Pac-12 stars who started their competitive seasons later and are peaking for this meet.
Still, there is a small group of collegiate athletes that will be favored or at least have a realistic shot to make the US squad.
Here's a look at them by event with a look at some other athletes to watch, including a pair of spectacular high school runners, along with a complete television and streaming schedule at the bottom.
Men's 3000-meter Steeplechase
Duncan Hamilton, Montana State  & Kandenneth Rooks, BYU

T
he last 10 U.S. steeple titles have been won by either Hillary Bor or Evan Jager, but neither of them will compete in Eugene due to injury.
That opens the door for Hamilton, who has the fastest qualifying time, and Rooks, who beat Hamilton in winning the NCAA title last month.
It has been a month since NCAAs, so can either one maintain their peak fitness for the prelim and final here?
Men's Discus Throw
Turner Washington, ASU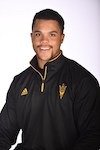 T
he Sun Devil senior had quite the roller coaster ride at NCAAs, as he lost the shot put to rival Jordan Geist of Arizona in the last round of throws, but then recouped to win the discus on his last throw!
Turner's mark of 66.22 (217-3) in the discus ranks him second in the field and, if he can carry over the confidence from NCAAs, Washington should finish in the top three.
Men's 400 Meter Dash
Justin Robinson, ASU & William Jones, USC

T
he Pac-12 has a long history of producing outstanding quarter-milers—John Smith, Quincy Watts, Otis Davis, Michael Norman and a host of others.
Robinson and Jones will try to follow in these footsteps after outstanding seasons this spring.
Robinson has the fourth-fastest qualifying time in the field, 44.51, and Jones is close behind at 44.65. Both are within striking distance of leader Ryan Willie of Florida at 44.25.
Women's Heptathlon
Allie Jones, USC

J
ones, who transferred from Stanford to USC for her final year of eligibility, has been steadily improving in the multi-events over the last several years.
This year she improved her hep PR by 400 points to 6,234 in winning the Pac-12 meet and took fourth at NCAAs.
While national leader Anna Hall is a shoo-in to win, Jones' best is just 100 points behind second place. With a strong meet, Hall could finish in the top three and meet the worlds qualifying standard of 6,480 points.
Women's Long Jump
Alyssa Jones, Stanford & Alysah Hickey, Oregon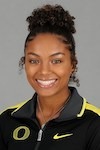 J
ones (not to be confused with USC's Allie Jones) and Hickey dominated the long jump at Pac-12s and both improved on their conference meet performance to finish second and fourth, respectively, at NCAAs.
They are ranked sixth (Jones) and seventh (Hickey) going into nationals. Jones steadily improved through the season, while Hickey declined a bit late.
If Jones can improve her PR of 6.86 meters (22-6 ¼) at USAs, she can be in the thick of the battle for the top three.
Women's 800
Juliette Whitaker & Roisin Willis, both Stanford
T
he duo of Whitaker and Willis, both Cardinal freshmen, have run at a very high level for the past three years.

While Whitaker is ranked seventh and Willis tenth among the US national entries, their PRs are just .09 seconds apart, 1:59.04 (Whitaker) to 1:59.13 (Willis).
I could see both of them making the 800 final in Eugene, but it would take a minor miracle for one or both to finish ahead of Ajee Wilson, Raevyn Rogers (former Oregon runner), or Sage Hurta-Klecker (former Colorado runner).
But their time is coming soon!
Other Athletes to Watch
T
here are tons more for college track fans to dig into at this meet.
That includes the nine UO alums and current athletes running the 1500 along with Duck recruit Simeon Birnbaum, who recently ran the second-fastest high school times ever in the 2 Mile and the 1500.

Sprint fans should keep a close eye on the women's 100 and 200 where high school senior-to-be Mia Brahe-Pederson of Lake Oswego, Oregon, will take on loaded fields.
Brahe-Pederson has not committed to a college yet, but she will be able to go anywhere she pleases, given that she has run 11.0 and 22.43.
Her 200 time is the second-fastest ever by a high school female, behind only Allyson Felix.
2023 USATF Outdoor Championships Broadcast Schedule
| | | | |
| --- | --- | --- | --- |
| Day | Time (ET) | Platform | Key Finals |
| Thursday | 2:20 p.m.-12:15 a.m. | USATF.TV | 10,000m |
| Friday | 1:55 p.m. | USATF.TV | Field Events |
| | 10 p.m.-12 a.m. | CNBC/Peacock | 100m |
| Saturday | 9:25 a.m. | USATF.TV | Field Events |
| | 9-11 p.m. | CNBC/Peacock | 400m, 1500m |
| Sunday | 1:55 p.m. | USATF.TV | Field Events |
| | 9-11 p.m. | CNBC/Peacock | 200m, 800m |
*All CNBC coverage also streams on NBCSports.com/live and the NBC Sports app for subscribers.
---
—More from Steve Ritchie—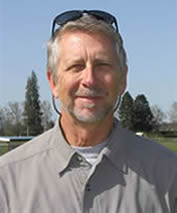 Latest posts by Steve Ritchie
(see all)