Posted on August 21, 2020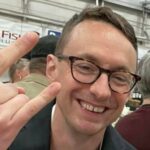 By Jack Follman, SuperWest Sports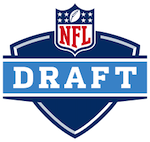 It seems likely we won't even have a Spring 2021 season, and even if there is one, there's a great chance the Pac-12's top players who are eligible for the 2021 NFL Draft will sit it out.
So it's the perfect time to check in with who I think are the best NFL prospects in the Pac-12 eligible for the 2021 Draft.
1. Penei Sewell, Junior Offensive Tackle, Oregon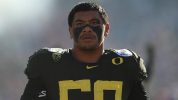 Sewell was one of those rare college players who should have been allowed to leave after his true sophomore year, which is insane as an offensive lineman who is young for his class. If it weren't for talents like Trevor Lawrence and Justin Fields playing quarterback, he'd be in major contention to be the top overall pick. But now he's just regarded as the best non-QB in the draft class and most mocks have him as the third pick at worst.
2. Walker Little, Senior Offensive Tackle, Stanford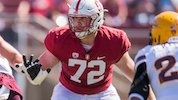 Little looked like he was going to be the best Stanford lineman since David DeCastro and be a Sewell-level prospect himself when he started at left tackle as a true freshman. Then he got injured for two-straight seasons; Now he's a complete unknown. The fact he's still this highly-regarded shows how high his ceiling is. But he remains a major question mark—without playing the 2020 season—as to whether he will come back for another year. How the NFL truly views him, without playing a real season now since 2018, is anybody's guess.
3. Paulson Adebo, Senior Cornerback, Stanford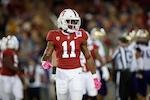 It seemed like the 6-foot-1 Adebo was ready for an All-American run before getting taken as a first-round pick going into 2019. But then he had an up-and-down season. Like his teammate Little, not playing in 2020 will hurt him because the last season he has on tape isn't his best. Still, he's talented enough and showed enough in two seasons that he's still a first-round candidate.
4. Jevon Holland, Junior Safety, Oregon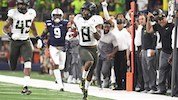 I have Holland listed as a safety, but he can also play corner with great size and ballhawk abilities as one of the best interception artists in the nation. Many mocks have him in the first half of the first round, and he's put a ton of great tape on the record so he might be able to be a first-round pick with only two seasons under his belt.
5. Jay Tufele, Junior Defensive Tackle, USC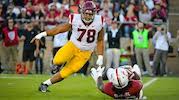 He already declared for the 2021 draft, and I'm not surprised as I think he's a major first-round talent who was just inconsistent at USC. The only thing holding back the powerful run-stuffer is that inconsistency. Still, I doubt anyone lets that allow them to even pass on him very far into the second round.
6. Joe Tryon, Junior Defensive End, Washington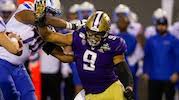 Tryon is the first guy on this list who I think has a tough decision to make. He has some first-round buzz and potential, but he still needed a full consistent season to probably make that a reality. He's one of the best pass-rushers in the nation, and he has the size you like to see in an NFL rush end (6-5 265). It's probably enough for him to move to the NFL and be at worst a second-round pick if he tests well.
7. Levi Onwuzurike, Senior Defensive Tackle, Washington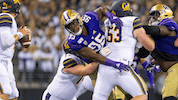 Outside of Sewell, you might not find a better pure player than Onwuzurike on this list. A 6-3, 290 defensive lineman, he was great at penetrating offensive lines and making plays at different spots all over the defensive line. He is a guy who may be hurt by missing 2020 as he could have played himself into a late-first-round pick had he stepped his game up against top competition on the field.
8. Amon-Ra St. Brown, Junior Wide Receiver, USC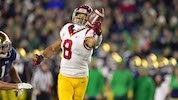 Just another five-star talent at USC who hasn't quite put it all together. St. Brown has done enough to be considered as a guy who could go in the first round in 2021, having caught passes for more than 1,000 yards in 2019. Nonetheless, missing the 2020 season will make that tough. If he leaves for the NFL, his testing numbers will be crucial.
9. Talanoa Hufanga, Junior Safety, USC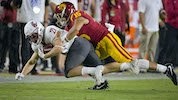 What about USC blue chip players again? Never mind. True safeties are losing their value in the draft so Hufanga has that going against him. What he has going for him is being one of the most-talented players in the conference. And his 6-3, 220 size will be incredible if he tests well enough at the Combine—provided he comes out.
10. Elijah Molden, Senior Safety, Washington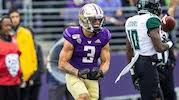 Like Holland, Molden can play just about any position in the secondary—and that's one of his biggest strengths, especially at a time when true safeties aren't that coveted in the NFL. He has great athleticism, instincts, and hustle, and is a lot like recent Washington star and 2017 early-second-round pick Budda Baker. What they also share in common, though, is being small, and that probably keeps Molden as a late-first-round pick at best.
11. Hamilcar Rashed Jr., Senior Linebacker, Oregon State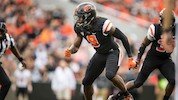 Don't be surprised if the Pac-12's best linebacker starts climbing more draft boards once more people watch him. He has great size if he sticks at true linebacker at 6-4, 240, and has that rare trait to be able to get after a quarterback play-after-play, having led the Pac-12 in sacks and tackles for loss as a junior in 2019.
12. Abe Lucas, Junior Offensive Tackle, Washington State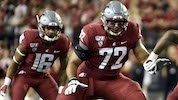 Another Pac-12 prospect who I think doesn't get as much attention as others because he doesn't play for a marquee team. Lucas should be the next in a line in a group of underrated WSU offensive linemen who go in the draft, and he almost has as high of a ceiling as 2019 first-round pick Andre Dillard, except that he's a right tackle. He's 6-7, 325 and has been an All-Pac-12 stalwart the past two years on a pass-heavy offense.
— Others to Watch —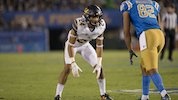 Camryn Bynum, Senior Cornerback, Cal

Max Borghi, Junior Running Back, Washington State

Jaxson Kirkland, Junior Offensive Guard, Washington

Alijah Vera-Tucker, Junior Offensive Guard, USC

CJ Verdell, Junior Running Back, Oregon
---
—More from Jack Follman—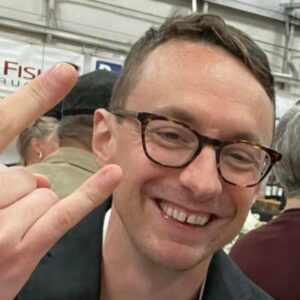 Latest posts by Jack Follman
(see all)