By Greg Witter, Cougfan.com: Butch Williams, who today at age 50 mostly goes by his given first name, Clarence, smiled broadly this past February in Bellevue at a dinner gathering of fellow Washington State partisans when asked his thoughts on WSU football coach Jake Dickert's plan to reintroduce tight ends into the Cougar offense after a 10-year absence.
"There are so many looks and options the tight end can create for an offense," he told Cougfan.com. "I'm excited about it. It makes sense — and I don't just say that because I played tight end. Tight ends add a dynamic element to your attack."
The second line or two.
Read the full story…
Looking for more SuperWest team news? Find it at our Team News Feed
---
—More from News Feed—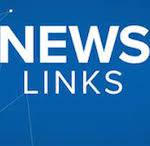 Latest posts by News Feed
(see all)