Editor's Note: Subjective rankings are sure to draw criticism. Rarely does a sportswriter get to take it and dish it out in a single sitting, but that's what our Nick Bartlett and Jack Follman do here. Let's listen in as the two debate their respective best weather Pac-12 football program rankings and have some fun along the way.  
Posted on January 21, 2021
---

By Nick Bartlett and Jack Follman, SuperWest Sports
---
Nick's Best Weather List
1. Washington
2. Oregon State
3. Oregon
4. Washington State
5. California
6. Stanford
7. Utah
8. Colorado
9. UCLA
10. USC
11. Arizona
12. ASU

Jack: Okay, it's clear that you think Northwest weather is best for football out West. Two part question then, why? And, do you think it's the best in the country or just the region?
Nick: Pretty simple answer, it's the best in the country. The absolutely gorgeous 70-degree games in September, and early October are picturesque, does it need any more explaining?
However, in regards to competitive balance, the fact that it usually rains later in the season ensures that a football team can't skate by without a rushing attack. Bullshit spread offenses usually struggle in the rain.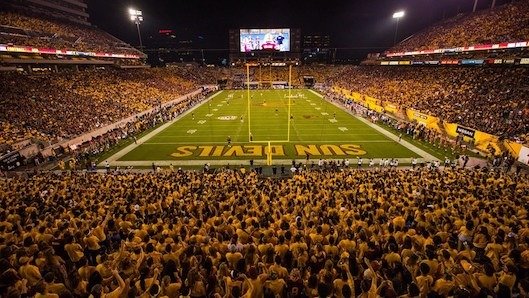 Jack: You also clearly are not a fan of pure sun and heat? Do you just dislike the dry heat and sun of the American Southwest for football or is it just an overall sun and heat thing? For example, are you also against the muggy heat of the SEC that lasts for almost their entire season too?
Nick: Whoa, Whoa, Whoa. Calm down now. I actually am a huge fan of the sun, I fricking love that stuff. However, if I was a 300-pound offensive linemen in pads from the gladiator days, I don't know if I would prefer to play in that weather.
If I had to pick between muggy and dry heat I would definitely choose the latter. Muggy and football doesn't sound like an ideal combination, but I'll stop there because I know better than to diss SEC football.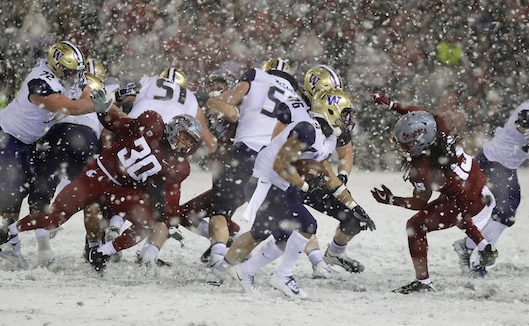 Jack: What's your stance on snow? It's regularly thought of as a staple of iconic football weather?
Nick: You're right it definitely is thought of as iconic football weather. However, it's all about balance, and as long as it's only one or two snowy contests per year, that's perfect. Anymore than that and the football is likely to get sloppy.
As a fan, though, few things are better than getting reasonably drunk and watching a snowy football game, just don't be that guy who takes off his shirt. I may have done that once in Pullman.
Jack's Best Weather List
1. Washington
2. Oregon State
3. Oregon
4. Colorado
5. Utah
6. Washington State
7. Stanford
8. California
9. USC
10. UCLA
11. ASU
12. Arizona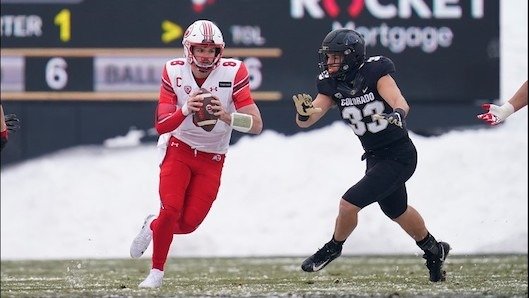 Nick: Why did you put Colorado and Utah so high on your list? Do you think the amazing scenery of these two locations played into your high rankings? And is scenery technically weather?
Jack: Colorado and Utah are the only schools that I think have true seasons in the Conference, and I think there's a lot of beauty in that, which does include snow-capped mountains, though that's cheating a little bit, because I think we're just talking weather.
While I do like the Northwest weather a hair more, that kind of Midwestern weather the mountain schools have with the bright start to the season, then the creepy cold that ends in snow games that remind me of NFL Playoff games, is great to me.
Nick: I'm very surprised to see Cal at Number 8. How come you have them so low?
Jack: I don't love Bay Area weather for football. I like it better than the pure sun of the Southwest, but Bay Area weather cliches are true for the most part, particularly with their Fall kind of being their Summer.
And Berkeley generally to me just seems mild and sunny, which isn't really great for football to me.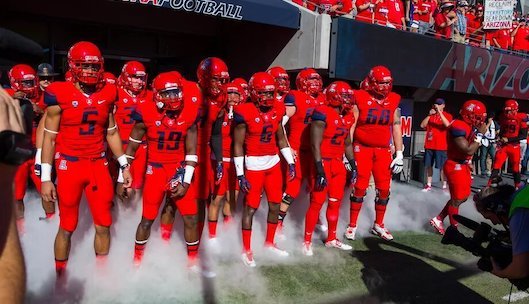 Nick: Would you rather play football in the Arizona heat, or go rattlesnake hunting? Neither option sounds very appealing to me.
Jack: I guess play in the heat, but I am not a fan of heat in general. But I absolutely hate snakes and think they should not exist, so I will go with playing in the heat.
Nick: Do you think UW has the best football weather in the country or just the Pac-12?
Jack: Hard to say because I've only lived in the Northwest and the Southwest but I am going to actually say No. That Big 10, Midwest weather to me just screams football. Hard seasons and snow.
Though I will say the Pacific Northwest weather is a close second, and that Fall/Early-Winter cold that hits there and how the rain, as you said earlier, influences what kind of teams you should have, is really cool.
Look for past and future list rankings on the Great Pac-12 Debates page.
---
—More from Jack Follman—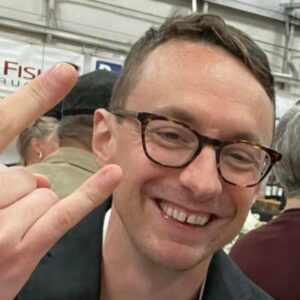 Latest posts by Jack Follman
(see all)