Posted on January 31, 2023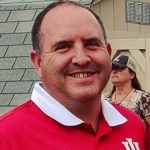 By Stephen Vilardo, SuperWest Sports
N
ot a great deal of change in this week's men's hoops power rankings.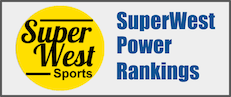 Arizona continued to look solid while UCLA finds itself in the middle of a two-game slide. Both teams stay in the top three.
Saint Mary's and Gonzaga meet this week and we will see which one controls the WCC this season.
At the bottom of our rankings, we have a few teams that continue to be up and down and I'm not certain anyone wants to stake claim to the 16th spot.
Oregon and Arizona State will also meet this weekend and those teams find themselves moving in completely different directions.
1. Arizona Wildcats 19-3 (1)
I
t was another sweep for the Wildcats last week.

Arizona took care of the Washington schools and in the win in Seattle the Cats found their offense again as they shot 52% from the field against the Huskies while scoring ninety-five points.
Both totals were highs for Arizona in conference play. They were held to under 65 points in both games prior to Washington.
Arizona has now won four in a row after a 1-2 stretch in mid-January. The Wildcats' offense is sixth in the nation with 82.9 points per game.
2. Saint Mary's Gaels 19-4 (3)
T
he Gaels have won 10 straight games, which stands as the third-longest win streak in the nation. The win over BYU was not pretty, but Saint Mary's got it done on the road.

The Gaels are limiting opponents to just 48.2% this season on non-blocked two-point FGs, the second-best defensive mark in the nation. They allowed the Cougars to shoot 55.2% on them last week.
Saint Mary's has averaged 75.7 points per game in their last seven games.
This week SMC gets a pair of home games against San Francisco and Gonzaga and a chance to take control of the WCC regular season race.
3. UCLA Bruins 17-4 (2)
A
week ago, the Bruins saw their 14-game win streak come to an end, now they enter February on a losing streak.

UCLA dropped its lone game last week at USC due to an atrocious second half. The Bruins gave up 52 in the final 20 minutes and were outscored by 25 in the stanza.
Defense is what UCLA hangs its hat on and it was seriously lacking in the Galen Center.
The back-to-back losses are certainly not ideal, but both were on the road against very good teams. They still own a one-game lead in the loss column over both USC and Arizona.
The sky is not falling in Westwood. The defensive issues in the second half of the USC game could be problematic if they become the norm, which I do not think will be the case.
UCLA is still 12th in the nation in scoring defense allowing just 60.6 points per game.
The Bruins return home this week and own a 19-game winning streak inside Pauley Pavilion, the longest active homecourt winning streak in the nation.
4. Gonzaga Bulldogs 18-4 (4)
G
onzaga got back to their winning ways last week with a win over Portland.

In the win over the Pilots, Julian Strawther connected on eight three-pointers on his way to a career-high 40 points, becoming the first Gonzaga player with 40 in a game since 2015 when Kyle Wiltjer had 45 vs Pacific.
Gonzaga leads the nation with 86.3 points per game. In their two wins over Portland this season the Zags averaged 98.5 points per game. Gonzaga has gone for 90.5 in their last two following the loss to LMU.
Gonzaga has a pair of tough games this week with Santa Clara Thursday ahead of the trip to Moraga on Saturday evening.
5. San Diego State Aztecs 17-4 (5)
T
he Aztecs now sit 8-1 in conference play and own a one-game edge on Boise State.

San Diego State heads to Reno for a tough game at Nevada, but their seven straight road wins stand as the third longest active road winning streak in the nation.
The most recent win for the Aztecs came at home over San Jose State in one of the most complete performances of the season.
The Aztecs only turned the ball over three times all game, their fewest in a game against a Division I opponent since the 1999-2000 season. They also limited the Spartans to just 14 first-half points.
SDSU is a team gaining momentum—and at the right time.
6. New Mexico Lobos 19-3 (6)
N
ew Mexico rebounded from their loss at Nevada with a win over Air Force.

Jamal Mashburn had a game-high 24 points to lead the Lobos to the win. It marked the 43rd consecutive game for Mashburn with double-figure scoring, the second-longest active streak in the nation.
It was also the sixth straight game Mashburn scored at least 20 points, just the 11th player in UNM history with six straight games of 20+ points.
The Lobos are fifth in the nation with 16.95 fastbreak points per game.
7. USC Trojans 15-6 (7)
A
fter splitting their road trip to Arizona, the Trojans picked up a win over UCLA for the sixth time in their last nine meetings with their rival, including their fifth in a row over them at the Galen Center.

It is the longest homecourt win streak for USC over UCLA since also winning five straight at home over them in the early 1960s.
Boogie Ellis has averaged 24.5 points per game in the last two games while knocking down seven of 19 three-pointers and all ten of his foul shots in the two contests.
The Trojans continue to protect the rim this season with a blocked shot rate of 9.2%. 12th highest in the nation. USC is 10-1 this season when scoring at least seventy points.
8. Boise State Broncos 17-5 (8)
T
he Broncos have now won 10 in a row at home as they continue to win games.

Boise State will get a test this week with a trip to San Diego State in a showdown that could go a long way in deciding the MW regular season.
In their most recent win over Colorado State, the Broncos scored eighty points and improved to 8-0 this season when reaching the 80-point plateau.
It is the defense that has been the story for BSU this season however as they are 15th in the nation limiting opponents to just 61.1 points per game.
Only once have they allowed 80+ points to an opponent, the overtime loss to New Mexico.
Five of Boise State's seven conference wins this season have been by at least 15 points. Given the depth of the Mountain West in 2023, that is an eye-catching stat.
9. Utah State Aggies 17-5 (11)
U
tah State split their two games last week with a loss at San Diego State and a win at Fresno State.

The Aggies continue to lead the nation in three-point shooting at 41.8% on the season. The 10.0 made threes per game for USU is the 10th most per game in the nation.
This season Utah State is 12-0 when reaching 77 points in a game but just 5-5 now when scoring 76 or fewer.
The Aggies have a chance to make a statement this week with New Mexico coming to Logan before they have a trip to Colorado State.
10. Nevada Wolf Pack 16-6 (9)
T
he Wolf Pack got a huge win over New Mexico but overall have dropped three of their last five games. Albeit the losses have been to some very good teams.

Nevada has won 10 straight at home but is just 3-5 in its last eight road games. Nevada is averaging 77.7 points per game at home this season compared to just 68.3 points per game away from Reno.
The Wolf Pack dropped their most recent game at UNLV. The good news for the Pack is they have yet to sustain a losing streak this season. Nevada is 5-0 following a loss.
11. Oregon Ducks 13-9 (16)
O
regon put together a home court sweep of the Mountain schools last week.

It runs the Ducks to 5-1 in their last six games played. The one loss was the inexplicable stumble at Stanford.
But the Ducks have momentum on their side now and, at 7-4 in conference play, are moving in the right direction.
Oregon has a trip to Arizona mid-week then the weekend game against ASU. The Ducks still have time to make some noise and are trending in the right direction.
12. Utah Utes 15-8 (12)
T
he Utes split their trip to Oregon, getting a win over the Beavers before falling to the Ducks for the 11th straight time.

Utah could not overcome a poor shooting night in Eugene, being limited to 28.1% from the floor. On the plus side for the Utes, they only committed six turnovers against the Ducks.
Brendan Carlson has averaged 19.8 points per game in his last five games.
The Utes are third in the nation limiting opponents to just 37.6% from the floor.
13. Loyola Marymount Lions 16-7 (14)
T
he Lions find themselves winners of four in a row and building momentum.

Cam Shelton has averaged 25.3 points per game during the win streak while hitting on 52.9% of his shots in the four games.
The Lions will look to continue the good run with a trip to Provo and BYU this week.
14. Arizona State Sun Devils 15-7 (10)
T
he Sun Devils were swept once again last week, making it four straight losses.

Arizona State's defense limited Washington State to just 37% from the field, despite the loss.
ASU has been solid all season in that regard, sitting 10th in the nation allowing opponents to shoot just 39.1% from the floor on the season.
The problem against WSU was that the Cougars were able to connect on 14 three-pointers at a clip of 41.2%. They limited them to just 10-31 on two-pointers, but the three-ball did them in.
Offensively, the Sun Devils were only able to connect on 33.9% from the floor. During their current four-game skid ASU has shot just 36.7% from the floor.
ASU will look to end the streak of losses against the Oregon schools this week. The Sun Devils combined to shoot 50.9% against those schools on the road trip earlier this season.
15. Santa Clara Broncos 16-7 (13)
T
he Broncos are 13-5 in their last 18 games played but are coming off a difficult loss to Pacific at home.

In the loss, Brandin Podziemski got his offense going again after missing time with an injury as he went for a career-high 38 points, but it was ultimately not enough.
The offense has not been a problem at all this season, but the defensive side of things is where the Broncos need to clean things up.
Santa Clara has a chance to make some noise this week in Spokane.
16. UNLV Rebels 14-7 (NR)
U
NLV had a rough stretch to start the new year but find themselves winners of their last two

games and have regained some of the defensive prowess that led them to a hot non-conference record.
The Rebels' defense got it done in the upset over Nevada as they outscored Nevada 12-0 on fastbreak points and held the Pack scoreless for the final 3:44 of the game.
Follow Stephen on Twitter @StephenVilardo and his organization @SERCenter.
Visit his website at sercstats.com.
---
—More from Stephen Vilardo—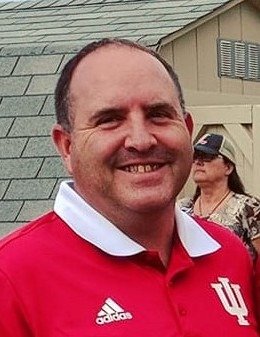 Latest posts by Stephen Vilardo
(see all)