Posted on September 5, 2023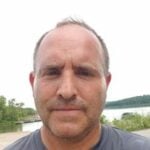 By Stephen Vilardo, SuperWest Sports
W
eek One of the college football season brought us some upsets and some dominant performances.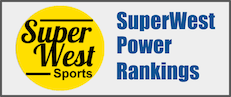 The biggest eye-opener was probably the last game of the weekend, which saw Duke score a convincing win over Clemson.
Another ACC school might have had the biggest win of the early season as Florida State took care of LSU in a top-10 battle in Orlando.
The Pac-12 is also a big winner as the Conference opened its final season with a combined 13-0 mark.
1. Georgia Bulldogs 1-0 (Preseason 1)
Last Week: Beat Tennessee-Martin 48-7
T
he Bulldogs dispatched the Skyhawks with ease to run their win streak to 18 games. It was the 28th consecutive regular-season win for the Dawgs.
Carson Beck was efficient in his first start at QB, going 21-for-31 for 294 yards and 1 TD.

The Defense kept UT-Martin off the scoreboard until late into the fourth quarter. Not a huge test in the opener for Georgia, but the Bulldogs passed with flying colors.
They get an FBS opponent next week so look for a stiffer test, but perhaps not much. The Cardinals were 44-14 losers at Kentucky to open their season.
Next Week: vs. Ball State
2. Florida State Seminoles (4)
Last Week: Beat LSU 45-24 in Orlando
J
ordan Travis would be my National Player of the Week in Week One.
The FSU QB was elite against LSU, throwing for 342 yards and four TDs with another TD on the ground in their huge win over LSU.

It was a dominant performance after halftime for the Noles against a Top 5 opponent to start the season. Florida State has the best win of the season early on, a good building block for the 2023 campaign.
The Seminoles jump to the top two in my poll.
Next Week: vs. Southern Miss
3. Michigan Wolverines 1-0 (5)
Last Week: Beat East Carolina 30-3
J
J McCarthy and Roman Wilson were in midseason form connecting on three touchdowns in the decisive win in the opener.

The Wolverine defense kept the Pirates off the scoreboard until five seconds remained in the game and ECU got a field goal.
Michigan racked up 280 yards of offense in the first half. Blake Corum averaged 7.2 yards per carry on his 10 runs.
The competition may not have been the roughest, but the Wolverines took care of business and looked good in the opener.
Next Week: vs. UNLV
4. Alabama Crimson Tide 1-0 (6)
Last Week: Middle Tennessee 56-7
J
alen Milroe stepped in as QB1 for the Crimson Tide and did not disappoint.
He finished the day with 242 total yards of offense in 2 ½ quarters. Milroe added two rushing TDs and led the Tide to six TDs in the opener.

Alabama has won 42 straight nonconference games at home, the longest active streak in the nation.
The win over the Blue Raiders was the 21st in a row for Alabama at Bryant-Denny Stadium, the fourth-longest home-field win streak in school history.
The opponent will be much tougher in week 2 as Bama will host Texas as they try and run that streak to 22 games.
Next Week: vs. Texas
5. Ohio State Buckeyes 1-0 (2)
Last Week: Won at Indiana 23-3
T
he Buckeyes opened with a conference road game and took care of business against Indiana. OSU limited the Hoosiers to less than 100 yards in both rushing and passing.

The Ohio State defense looked stout, but the offense certainly was not firing on all cylinders. Indiana was able to shut down the Ohio State run game, especially in the opening half of the game.
The Buckeyes made some plays in the passing game, but a one-dimensional offense is not what this team needs.
They have two more games to get things fixed in the run game before they play at Notre Dame.
Next Week: vs Youngstown State
6. USC Trojans 2-0 (7)
Last Week: Beat Nevada 66-14
U
SC has played two games and looked solid in both. The two wins have been by an average of 40.0 points per game against a pair of Mountain West opponents.

The Trojans allowed 28 points to a San Jose State squad with a pretty good offense and playmaker at QB. Against Nevada, they gave up a score in the first but kept the Pack off the board until late in the game.
Offensively, USC has scored 50+ points in each of their first two games of the season for the first time since 2015.
The 122 points USC has scored is the second most in program history after two games played, trailing only the 133 put up in the first two games in 2005.
Next Week: vs. Stanford
7. Penn State Nittany Lions 1-0 (8)
Last Week: Beat West Virginia 38-10
P
enn State used a dominant second half to get past border rival West Virginia.
The win marked the 22nd straight non-conference home field win for the Nittany Lions and the 16th straight nonconference regular season win.

Drew Allar quickly erased any doubts about the QB position as he shined in his first career start.
Defensively, Penn State had six-plus tackles for loss for the ninth consecutive game.
This looks like a very good Nittany Lion squad. We will see if they can finally get it done against a Top 10 opponent later this season.
Next Week: vs. Delaware
8. LSU Tigers 0-1 (3)
Last Week: Lost to Florida State 45-24 in Orlando
J
ayden Daniels was really good in the season-opening loss with 347 yards through the air, surpassing the 9,000-yard

passing mark for his career.
He did throw an interception in the game, ending his school record of 192 passes without an interception thrown.
LSU got outscored 31-7 after halftime in the opener and it was more about the opponent than any issues with the Tigers. Despite Brian Kelly describing his team as a "total failure" following the game.
A good rebound game coming up this week with FCS Grambling.
Next Week: vs. Grambling St
9. Notre Dame Fighting Irish 2-0 (10)
Last Week: Beat Tennessee State 56-3
N
otre Dame has won their first two games of the season by a combined 98-6.

It is the first time since 1975 that the Irish have not allowed a TD in either of the first two games of the season.
Sam Hartman only played in the first half against TSU, completing all but three passes for 194 yards and two TDs with a rushing TD added.
Next Week: vs. NC State
10. Texas Longhorns 1-0 (11)
Last Week: Beat Rice 37-10
T
he Longhorns defense dominated Rice and the offense rolled off 37 straight points after giving up an early field goal. Texas limited Rice to just 176 yards of offense and 27 on the ground.

The Horns will get a test in Week 2 with a trip to Tuscaloosa and the Crimson Tide. The meeting last year in Austin saw UT give it away late.
We'll see if Texas can finish the job and have the eyes of Texas truly shine upon them.
Next Week: at Alabama
11. Oregon Ducks 1-0 (12)
Last Week: Beat Portland State 81-7
I
t was a record-setting performance in the season opener for the Ducks.

It marked the 31st consecutive nonconference home win, the second-longest active streak in the nation.
The 81 points scored and the winning margin of 74 were both the largest in modern history of the Oregon program.
Bucky Irving broke lose with 119 yards and two touchdowns on just four carries in the first half. Oregon allowed just one first down in the second half.
Next Week: at Texas Tech
12. Oklahoma Sooners 1-0 (14)
Last Week: Beat Arkansas State 73-0
L
et's be clear here, Arkansas State is an FBS program. The Sooners pitch a shutout in the opener while hanging 73 on the Red Wolves.

Dillon Gabriel was almost perfect with 309 yards on 19-of-22 passing and two TDs in the first half. The Sooners were able to move the ball on the ground and held possession for nearly 37 minutes.
A dominant performance against an overmatched opponent.
Next Week: vs. SMU
13. Wisconsin Badgers 1-0 (13)
Last Week: Beat Buffalo 38-17
T
he Luke Fickell era in Madison opened with a win over Buffalo. It is the 21st time since 2000 that the Badgers have opened the season 1-0.

While the thought was Wisconsin would rack up more passing yards in a new offense, it was more of the same for UW in the season opener as they ran for 312 yards in the win.
Tanner Mordecai completed 28 passes in his debut with the Badgers. Those 28 completions were the most ever by a Wisconsin QB in his debut.
Next Week: at Washington State
14. Utah Utes 1-0 (16)
Last Week: Beat Florida 24-11
N
o Cam Rising in the opener against Florida, no problem. Bryson Barnes stepped in and was efficient and Nate Johnson made plays with his legs.

The Utes did not miss a beat at the QB spot in the opener. On defense, Utah set the tone early with a pair of three-and-outs forced on Florida's first two possessions.
The Utes were even good on special teams as Jack Bouwmeester became the first Utah punter since 2014 to have multiple 60-yard punts in a game.
A very balanced performance from a team that was not even at 100%.
Next Week: at Baylor
15. Washington Huskies 1-0 (15)
Last Week: Beat Boise State 56-19
W
ashington has a ton of firepower on offense, and it was on display in the opener against Boise State.

Michael Penix threw for 450 yards and tied a career-high with five TD passes. The Heisman candidate spread the ball around with 29 completions and TDs thrown to four different receivers.
Jalen McMillan and Rome Odunze combined for 15 receptions and 227 yards.
Next Week: vs. Tulsa
16. North Carolina Tarheels 1-0 (18)
Last Week: Beat South Carolina 31-17 in Charlotte
D
rake Maye started off his season with 269 yards and a pair of TDs in the opener. That was an expected solid performance for the Heisman hopeful.

The unexpected from the Tar Heels was the performance from a defense that let them down so often last season. UNC held South Carolina to negative two yards rushing while collecting nine sacks on the day.
The defense did allow 353 passing yards, but Spencer Rattler is awfully good and the Heels were able to keep the Gamecocks to under 20 points.
Next Week: vs. Appalachian State
17. Texas A&M Aggies 1-0 (17)
Last Week: Beat New Mexico 52-10
C
onner Weigman threw as many TDs as incompletions in the season opener, five. The five passing TDs were the most by a Texas A&M QB in a game since Johnny Manziel in 2013.

Texas A&M dominated the Lobos to get to 1-0, as they should have. A stiffer test awaits in Week 2 with a trip to Miami.
The Hurricanes certainly could spring something and a good early-season road test for Jimbo Fisher's squad.
Next Week: at Miami
18. Oregon State Beavers 1-0 (19)
Last Week: Won 42-17 at San Jose State
T
he Beavers took care of San Jose State in their season opener, limiting a solid Spartan offense to just 279 yards of offense on the day.

DJ Uiagalelei shined in his debut for the Beavers with three passing TDs on 20-of-25 passing for 239 yards adding two more with his feet.
Damien Martinez ran for 8.1 yards on his 18 carries as the offense was also performing at a mid-season level.
Next Week: vs. UC Davis
19. Tennessee Volunteers 1-0 (20)
Last Week: Beat Virginia 49-13 in Nashville
J
oe Milton earned SEC co-offensive player of the week while Tyler Baron was named the SEC's defensive lineman of the week for Week One.

It was that kind of a week for the Vols as they dominated Virginia in a border war between the two Power Five programs.
It was a convincing win for the Vols in a game that really was not even as close as the lopsided score.
It is the 16th time in the last 27 games that Tennessee has scored 40+ points.
Next Week: vs Austin Peay
20. Kansas State Wildcats 1-0 (22)
Last Week: Beat Southeast Missouri State 45-0
K
ansas State posted a shutout in their season opener for the second consecutive season. The first time they have done that in back-to-back seasons since opening 1998-99 with clean sheets.

The Wildcats defense allowed just six rushing yards on the day, the lowest total allowed in a game since 2009.
Coming up is a visit from Troy, and the Trojans have won 12 straight games, the second-longest streak in the nation.
Next Week: vs. Troy
21. Iowa Hawkeyes 1-0 (23)
Last Week: Beat Utah State 24-14
I
t was an offensive explosion for the Hawkeyes in the opener.

All joking aside, the 24 points was a big improvement from a team that struggled to find the endzone last season.
It took just 33 seconds for Cade McNamara to lead the Hawkeyes to paydirt in his first game in Iowa City.
If the Hawkeyes can get some consistent offensive production this season this team could be really good.
Next Week: at Iowa State
22. Ole Miss Rebels 1-0 (24)
Last Week: Beat Mercer 73-7
T
he Mississippi offense exploded in the opener against Mercer as the Rebs threw for a school-record 524 yards.

Ole Miss had 667 yards of offense, the sixth most in school history.
Jordan Watkins produced a 70-yard touchdown on a punt return, the first punt return for a touchdown for Ole Miss since 2013.
Watkins performance in the return game led to him earning SEC c0-special-teamer of the week.
Next Week: at Tulane
23. UCLA Bruins 1-0 (25)
Last Week: Beat Coastal Carolina 27-13
T
he win was not the prettiest of victories for the Bruins, but they ended up with a "W" for the 13th time in their last 17 games played.

UCLA's defense limited the Chants to just 56 yards rushing.
Transfers on offense came up big as UCLA scored the game's final 14 points to get the win.
J.Michael Sturdivant caught five passes for 136 yards and Carson Steele ran for 76 with an additional 20 yards receiving.
Dante Moore and Ethan Garbers both played at QB and Chip Kelly says we will see Collin Schlee against San Diego State as the Bruins will go into Week 2 with the QB job not fully decided.
Next Week: at San Diego State
24. Tulane Green Wave 1-0 (NR)
Last Week: Beat South Alabama 37-17
M
ichale Pratt was nearly perfect in the season opener for Tulane. The QB misfired on just one pass and tallied four passing TDs.

Tulane jumped out to a 24-7 lead and held it wire to wire over the Jags. Willie Frit's team just continues to win and build off the Cotton Bowl win over USC last January.
A big chance to announce their intent to stay around comes this week with a visit from Ole Miss to New Orleans.
Next Week: vs. Mississippi
25. Duke Blue Devils (NR)
Last Week: Beat Clemson 28-7
D
uke hosted a Monday night opener and flat-out beat Clemson.

The Blue Devils forced three turnovers, converting them into 15 points.
Altogether, Duke allowed just one score on four Clemson trips into the Red Zone.
Riley Leonard is a legitimate talent at QB and can get the job done with his legs.
The 21-point victory was the Blue Devils' largest margin of victory over Clemson since 1936.
Next Week: vs. Lafayette
Dropped out: Clemson and Toledo
---
—More from Stephen Vilardo—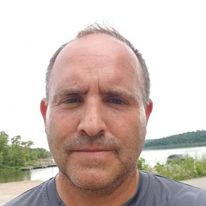 Latest posts by Stephen Vilardo
(see all)