Posted on October 3, 2022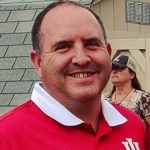 By Stephen Vilardo, SuperWest Sports
W
eek Five saw the No. 1 team in the nation struggle and seven teams from our Top 25 drop out.
Some of those seven may right the ship and return and some have been proven as frauds.
We have had UCLA ranked since the preseason and the Bruins delivered with a big win over Washington.
Some of the new entries into our Top 25 have big showdowns ahead of them. We will quickly see who deserve to stay and who does not belong.
1. Georgia Bulldogs 5-0 (Last week 1)
Last Week: Won at Missouri 26-22

Coming in, Georgia was outscoring its opponents in the first half 108-16, but Missouri took a 16-6 lead into the break in Columbia.
The Bulldogs overcame their largest fourth-quarter deficit (10 points) since the 2021 Peach Bowl when Cincinnati was up by 11 (21-10) with 13:20 remaining before UGA finally got the win in that one.
Next Week: vs Auburn
2. Ohio State Buckeyes 5-0 (2)
Last Week: Beat Rutgers 49-10

Miyan Williams became the third Buckeye all-time to score five rushing touchdowns in a game and the first since 1984.
The Buckeyes will travel for the first time this season when they head to East Lansing this week.
Next Week: At Michigan State
3. Alabama Crimson Tide 5-0 (3)
Last Week: Won at Arkansas 49-26

Alabama played three great quarters against Arkansas, and it was enough.
Despite getting outscored 16-0 in the third quarter and a shoulder injury to Bryce Young, the Tide still got a 23-point win behind 206 rushing yards from Jahmyr Gibbs.
Next Week: vs Texas A&M
4. Clemson Tigers 5-0 (4)
Last Week: Beat NC State 30-20
Clemson was tested with two Top 10 showdowns in the last two weeks, winning both.

Dabo Swinney improved to 34-3 all-time against opponents from North Carolina.
The Tigers extended their 11-game win streak and 37-game winning streak at home, both the longest streaks in the nation.
Next Week: At Boston College
5. Michigan Wolverines 5-0 (5)
Last week: Won at Iowa 27-14

The Wolverines continue to run the ball with ease as they went for 172 against Iowa.
Michigan has now run for 383 yards in their last eight quarters against the Hawkeyes.
Defensively UM allowed Iowa to gain just 35 yards on the ground.
Next Week: At Indiana
6. USC Trojans 5-0 (6)
Last Week: Beat Arizona State 42-25
The Trojans outscored ASU 21-8 after halftime busting a tight game open.

USC has now outscored opponents 55-7 this season in the third quarter.
USC will be looking to open a season 6-0 for the first time since 2006.
Next Week: vs Washington State
7. Oklahoma State Cowboys 4-0 (7)
Last Week: Won at Baylor 36-25

Oklahoma State handed Baylor their first home loss in nine games and looks to be in control of the Big 12.
The win was the 28th for Spencer Sanders in his career as a starting QB at OSU, the second-most ever for a Cowboy signal caller, trailing only his head coach Mike Gundy.
Next Week: vs Texas Tech
8. Penn State Nittany Lions 5-0 (11)
Last Week: Beat Northwestern 17-7

Penn State outlasted Northwestern in the rain.
The Nittany Lions have forced 11 turnovers in the last three games, their most in any three-game stretch since forcing 13 in 1996.
Next Week: BYE
9. Utah Utes 4-1 (10)
Last Week: Beat Oregon State 42-16
Clark Phillips III had three interceptions against OSU, the most in a game by an FBS player this season.

The three-INT performance earned him National Defensive Player of the Week honors.
The Utes intercepted four passes in a game for the first time since 2016. Utah has won eight straight conference games, the second-longest active streak in the nation.
Next Week: At UCLA
10. Mississippi Rebels 5-0 (12)
Last Week: Beat Kentucky 22-19

Ole Miss has won 13 straight home games, their longest win streak in Oxford since winning 21 in a row over a seven-year stretch in the 1950s.
This is the first time since at least 1976 that Ole Miss has had a 100-yard rusher in each of the first five games of a season.
Next Week: at Vanderbilt
11. Tennessee Volunteers 4-0 (14)
Last Week: BYE

The Vols had a bye week and will face a resurgent LSU team on two weeks' rest.
UT has consecutive games with SEC West opponents upcoming with Alabama visiting Knoxville in two weeks.
Next Week: At LSU
12. Oregon Ducks 4-1 (13)
Last Week: Beat Stanford 45-27
Oregon won for the 22nd straight time at home, the third-longest streak in the nation and one shy of the all-time Duck mark.

The Ducks have now put up at least 40 points in each of their last four games.
In the last four games, Troy Franklin has 22 catches for 357 yards and three scores.
Next Week: At Arizona
13. NC State Wolfpack 4-1 (8)
Last Week: Lost at Clemson 30-20
The Wolfpack dropped their first game of the season at Clemson.
NC State was never able to get the run game going as they only picked up one first down on the ground for the game.
Next Week: vs Florida State
14. Kentucky Wildcats 4-1 (9)
Last Week: Lost at Mississippi 22-19
Kentucky dropped their first contest of the season in a matchup with Ole Miss.

Despite the loss, The Wildcats have still allowed 23 or fewer points in nine straight games.
Chris Rodriguez picked up his 27th career rushing TD, the second most in UK history.
Next Week: vs South Carolina
15. BYU Cougars 4-1 (20)
Last Week: Beat Utah State 38-26
The Cougars had a sluggish opening half vs. Utah State but were able to retain the Wagon Wheel with a win over the Aggies.

The win improved BYU to 4-1 for the first time since 2014.
Jaren Hall has had back-to-back games with three or more touchdown passes after tossing four last week. Hall had three games of 3+ last season.
Next Week: At Notre Dame
16. Wake Forest Demon Deacons 4-1 (21)
Last Week: Won at Florida State 31-21
The Deacs picked up a win in Tallahassee, giving them at least one win over a ranked opponent for the third straight season.

Wake has now won 10-straight games played in October.
This was just the fourth time ever that the Deacons have scored at least 30 points against Florida State.
Next Week: vs Army
17. UCLA Bruins 5-0 (24)
Last Week: Beat Washington 40-32
UCLA won their eighth straight game, the second-longest active streak in the nation.

The Bruins' current six-game win streak at home is their longest since 2006.
Dorian Thompson-Robinson now has 72 career TD passes, the second most in Bruins history.
Next Week: vs Utah
18. TCU Horned Frogs 4-0 (NR)
Last Week: Beat Oklahoma 55-24
The Horned Frogs are 4-0 for the first time since 2017.

Sonny Dykes is the first TCU head football coach to win his opening four games since Francis Schmidt in 1929.
The 55 points against the Sooners was the most TCU has ever scored against them.
Next Week: At Kansas
19. Syracuse Orange 5-0 (NR)
Last Week: Beat Wagner 59-0
Syracuse has opened the season 5-0 for the first time in 35 years.

Wagner is not good; in fact, they are really bad, but the Orange ran for 631 yards against them. Syracuse limited them to just 50 yards of total offense.
Things will get serious following the bye week when they face NC State.
Next Week: BYE
20. Kansas Jayhawks 5-0 (NR)
Last Week: Beat Iowa State 14-11

The Jayhawks have opened the season 5-0 for the first time since 2009.
Kansas has 16 rushing TDs in five games. Luke Grimm has at least two receptions in each game this season.
Next Week: vs TCU
21. Washington Huskies 4-1 (15)
Last Week: Lost at UCLA 40-32
Washington dropped their first game of the season at UCLA.

Michael Penix Jr. has thrown for four TDs in three of his five games with Washington.
For the fifth time in as many games, Washington opened the game with a TD on their first possession.
Next Week: At Arizona State
22. Kansas State Wildcats 4-1 (NR)
Last Week: Beat Texas Tech 37-28

Adrian Martinez and Deuce Vaughn each topped 100 yards rushing for the second-consecutive contest.
It is the first time in K-State history they have had two rushes with 100-yard games in back-to-back contests.
Next Week: At Iowa State
23. Maryland Terrapins 4-1 (NR)
Last Week: Beat Michigan State 27-13

The Terps lone loss of the season was a seven-point defeat to Michigan.
Taulia Tagovailoa crossed the 6,000-yard mark vs. the Spartans, becoming the fastest Maryland QB to get there.
Next Week: vs Purdue
24. Washington State Cougars 4-1 (NR)
Last Week: Beat California 28-9
The lone loss for the Cougars was to Oregon in a game they let get away from them.

Cameron Ward threw for three touchdowns and 343 yards against Cal and looks to be settling in at Pullman.
WSU registered seven tackles for loss against the Bears.
Next Week: At USC
25. LSU 4-1 Tigers 4-1 (NR)
Last Week: Won at Auburn 21-17
LSU found themselves down 17-0 to Auburn before making the comeback on the road.

Jayden Daniels was only able to throw for 80 yards in the win and failed to throw a TD pass.
It was the first time LSU did not have a TD pass in their last 46 games.
Next Week: vs Tennessee
Dropped Out: Texas A&M, Oklahoma, Minnesota, Arkansas, Florida State, Baylor, and Pittsburgh
---
—More from Stephen Vilardo—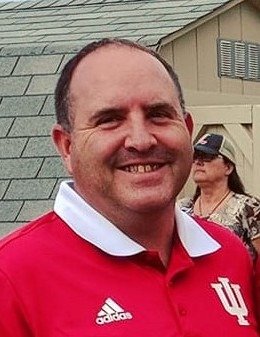 Latest posts by Stephen Vilardo
(see all)