SI | HuskyMaven: Nick Harris was made for the NFL. Just like he was an ideal fit for the University of Washington.
The Cleveland Browns are finding out fairly quickly that the 6-foot-1, 302-pound offensive lineman comes ready to play at all times, that he's more valuable than they envisioned.
He handled ultimate responsibility as a Husky freshman. Harris is going to have to make it happen as a rookie, too. The only question is where.
Sports Illustrated Washington Huskies News, Analysis and More
---
—More from News Feed—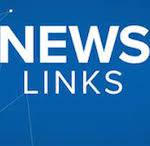 Latest posts by News Feed
(see all)