Posted on April 29, 2021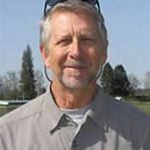 By Steve Ritchie, SuperWest Sports
O
regon State is coming off a cross country season in which the Beavers placed fourth in the Pac-12 and 16th at the NCAA Championships.
Both finishes were the best-ever for a women's program that appears to be on the rise under fifth-year head coach Louie Quintana.

In track and field, the Beavers appear to be better and deeper across the board. For several years after the women's program was reinstated, OSU's consisted mainly of distance runners, who struggled to score at the conference meet, and a handful of field event competitors.
Quintana's team now has more quality and depth in the throws, jumps, multis and hurdles, along with a talented group of distance girls.

The athlete who has had the most impact this year in both cross country and track for OSU is redshirt sophomore Kaylee Mitchell out of Sprague High School in Salem. Mitchell transferred to OSU from Division 2 Seattle Pacific in the fall of 2019 just in time for the pandemic shutdown.
Due to Covid and a pair of stress fractures, Mitchell was unable to compete for 16 months. When she finally did, her performances were nothing short of stunning.
In a loaded field of elite runners, Mitchell led the Beavers at the Pac-12 Cross Country Championships with a seventh-place individual finish in 19:39.4. At NCAAs ten days later, she took it up another notch, finishing 20th overall and was the fourth Pac-12 runner across the line, earning All American honors.
Three weeks later, in her first outdoor track race as a Beaver, Mitchell broke the school record in the 5K with a time of 16:00.52. In Corvallis this Friday at the OSU High Performance Meet, Mitchell will move to the 3000 meter steeplechase, a race her coach believes will be her path to becoming a world-class runner.

"She is going to be an elite steeplechaser," Coach Quintana said.  "She has the tools to do this for a long time—definitely at the professional level.  After this year, she will still have two years left, and I like to believe that she will contend for an NCAA Title or two during the remaining time in her career."
Mitchell's journey to finding herself on the precipice of elite status has been a long and winding road. A standout in the 800 in middle school, she was recruited to join the cross country team at Astoria High School.
The only problem was she didn't much care for it.
"They tried to get me to do it my freshman year and I was like 'no,' Mitchell said. "Sophomore year I had a couple of good friends on the cross country team and got convinced to go out and do it with them to stay in shape for track. So I tried it and absolutely hated it. I decided I was never going to do it again."
She changed her mind only because her family moved from Astoria to Salem the summer after her sophomore year, and Mitchell enrolled at Sprague High School.
"I decided that I would give it another shot as a way to make friends. With the (new) coach I started to find a little more enjoyment in it. I guess I got significantly better and started enjoying it more."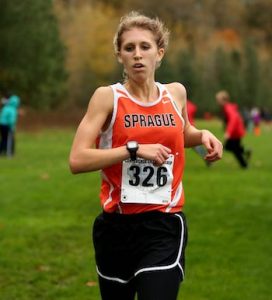 Her coach at Sprague was Tom Jimenez, a veteran high school coach who had a great reputation for developing runners. He could see that Kaylee was a unique talent very early on.
"We had a great girls team so she was able to hook up with our #1 runner Ginger Murniecks and get acquainted with training and living in Salem," Jimenez said. "I introduced her to Ahmed Muhamed who was West Salem's top runner and had won the state championship that fall so she had another elite runner to talk with and run with."
Mitchell battled some health issues during her junior and senior years, but started to show her impressive talent at Sprague, recording an 800 PR of 2:12 her junior year, and finishing in fourth at the 6A Oregon State Cross Country Meet in her senior year.
That put her on the radar of a small group of college coaches.
"I was not highly recruited out of high school," she said. "I took visits to the University of Idaho and to Seattle Pacific. I wasn't even sure that I wanted to run in college."

Mitchell ended up at Seattle Pacific because its urban location interested her. She had immediate success at SPU, setting the school record in the steeplechase (10:37) and being named Freshman of the Year in the Great Northwest Athletic Conference.
Early in her sophomore year, halfway through cross country season, Mitchell decided to transfer and entered the transfer portal. Suddenly, there were a lot of interested D1 coaches.
"I was honestly kind of surprised by some of the emails I got. I didn't think of myself like that, so it was really cool to feel wanted by big schools."

Her decision came down to Oregon and Oregon State. Coach Quintana had lost out to Seattle Pacific before, saying he was "heartbroken" when she signed with SPU and was kicking himself for not contacting her sooner in her senior year.
"I had a list of athletes that I was interested in recruiting that could really help us immediately get better," Quintana said. "Kaylee was on that list, but my focus was finding someone that could really be impactful in cross country. She was seen more of an 800 meter runner. So, I waited to reach out until after the state cross country meet.  When I went to state to watch, I immediately regretted my decision not to contact her sooner.  She was smooth and competitive."
The second time was the charm for Quintana, as she chose Corvallis over Eugene, and he was even more impressed with his new recruit.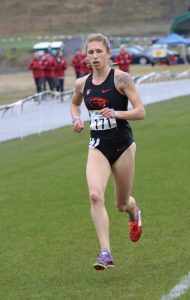 "She developed nicely in the (time) that she was (at Seattle Pacific). I was intrigued by her improvement in cross country, but still knew very little about her. I hadn't ever spoken to her on the phone—so, I really didn't have a grasp of who she was or what her personality was like. When she went on the transfer portal, I reached out and we clicked pretty quickly. I knew that she would be a good fit with my personality."
There was also the challenge of fitting in on a new team. Mitchell admits to being a "little bit intimidated" as the new person from a D2 school.
"All the girls were super nice and I felt very welcomed and comfortable. I looked up to so many of them and was kind in awe that I was able to keep up with them. A lot of them did really great in high school and were at all the big meets in high school, and I felt a little out of place. At first, I was a little intimidated but was never uncomfortable because of the people."
After Mitchell's performance at the NCAA Championships, it's safe to say she isn't intimidated by almost anyone she will face.
The race was held on a brutal and hilly course in Stillwater, Oklahoma on a very warm day in early March. Facing the best of the best college runners in America, with difficult conditions, Mitchell more than held her own, passing more than 70 runners over the last half of the race to finish 20th, the best ever finish by an Oregon State woman.
"I knew everyone was going to go out pretty fast and I have always been a little more timid off the line," Mitchell said. "But I got off the line faster (at nationals) than I have before. I could see the front (of the lead pack) so I knew I was in the right place at one kilometer. I thought about the word "smooth" every time I ran up a hill and I thought of the word "effortless" every time I ran down it.

"I honestly didn't do anything until 3000 meters and that is when I started to actively try to catch the next pack and make some moves. I knew it was a really hard course and people were going to go out really hard, and if you go out too hard on a course like that you are going to suffer for a really long time."
Mitchell didn't have a lot of time to rest on her considerable laurels from the NCAA meet. OSU went to the Hayward Premiere Meet at the UO in early April, and Mitchell was entered in the 5,000 meters—once again running against an elite field.
She said she was hoping to take another step at Hayward, especially in the mental side of running longer races, and she set a time goal of breaking 16 minutes.
She missed by a half-second, running 16:00.52 and finishing ninth. Any disappointment in that half-second miss was overcome by the achievement of setting a new school record in her first outdoor track race for Oregon State.
Asked what she did to make such a jump in performance, Mitchell ticked off a host of things: strength training, increasing mileage, learning to listen to her body, paying attention to her diet, getting enough sleep, and doing her "hard days hard and easy days easy."
The strength training happens at a small gym in Salem where her boyfriend is a trainer. Mitchell says she loves the workouts she does two or three times a week there.
"It has made my weak areas stronger and I get corrective exercises that keep my postural position correct so it has really helped prevent injuries."
Her increase in training mileage came during the Covid shutdown last spring and summer.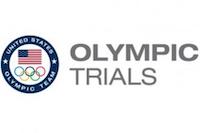 "It was like, oh well, there's nothing to do, so I guess I'll go for a run," Mitchell said. "I wanted to see how my body responded to higher mileage and I found that it responded well . . . It also created happiness in a time of chaos. I always feel my best during a run and after a run."
Mitchell says her long term goal in track is to run in some big meets, such as NCAA championships and Olympic Trials.
"I want to experience crossing the finish line in first and doing a fist bump," Mitchell said with a laugh.
Coach Quintana and Coach Jimenez aren't laughing at that at all. To them, that is an entirely realistic vision for Mitchell.
"Kaylee has a great ability to create a goal and a road map to achieve that goal," Quintana said. "She is incredibly focused . . .  I'm so incredibly happy that she decided to make the move to OSU.  It's been a nice boost to our team—and it has elevated the entire squad."
---
—More from Steve Ritchie—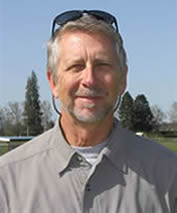 Latest posts by Steve Ritchie
(see all)