Posted on July 5, 2022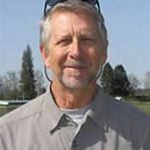 By Steve Ritchie, SuperWest Sports
T
he University of Oregon announced recently in a brief written statement that Robert Johnson's contract as Director of Track & Field and Cross Country would not be renewed when it expired on June 30th.
No reason was cited for the decision, but the statement did add that a national search has already started.
That announcement was not completely unexpected, as rumors of Johnson's possible dismissal had been surfacing for weeks. But it was still a little surprising, given that Johnson's teams have won 14 NCAA championships over his 10-year tenure.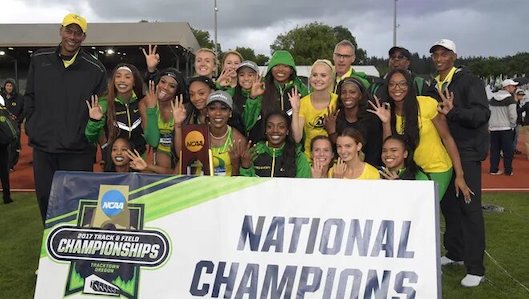 Along with sprint guru Curtis Taylor, Johnson has made Oregon a top destination for sprinters and jumpers. Combined with UO's usually formidable mid-distance crew, this approach helped make both of Oregon's track squads among the nation's best year in and year out.
Under Vin Lananna and then Johnson, Oregon has dominated the Pac-12 for the past 15 years. Duck women have won nine of the last 12 Pac-12 titles, while the men have taken the last 15 conference championships.
So why was Johnson fired and where do the Ducks go for a new coach?
Since the demolition and rebuilding of Hayward Field, the Ducks' fortunes at the national level have dipped a bit. Both teams were non-factors at this year's NCAA meet.
Recruiting has been sub-par in the recent past and a number of UO athletes have entered the transfer portal.
Most damaging to Johnson were allegations from former Oregon female athletes last fall that he monitored athlete body weight in a way that caused or worsened eating disorders for some female athletes. All of the anonymous athletes transferred from the program.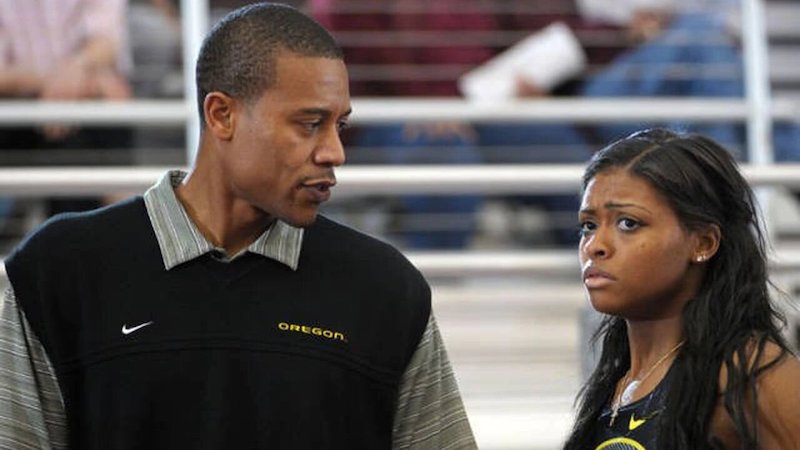 My opinion is that all of the above contributed to the decision to look for a new head coach, but that there is probably more going on.
While the head track coach position is not high profile at most major universities, it is at Oregon because of the program's history of excellence, the new $250 million track palace, and the close connection to Nike and the company's founder, Phil Knight.
I have no information about Johnson's relationship with Knight or with university administrators, but he had a reputation in the community as being prickly and controlling.
In contrast to his predecessor, the gregarious Lananna, Johnson did not seem to develop strong community connections apart from, perhaps, past athletes.
In part because of Covid restrictions, the opening of the new stadium wasn't very grand, and attendance at meets in 2022 has been dismal, especially for last weekend's US National meet.
The whispers about sending so many big meets to Eugene have become much louder, and even local fans are wondering if Eugene is still Track Town USA.
Johnson was a good coach and took the track program to new heights with those 12 indoor and outdoor championships during his tenure. But, ultimately, he wasn't a good fit for Oregon.
The new coach at Oregon needs to be an excellent technician in his or her field, whether that is sprints, distance, jumps, or throws.
He or she also needs to be an excellent promoter and communicator who is out in the community a lot.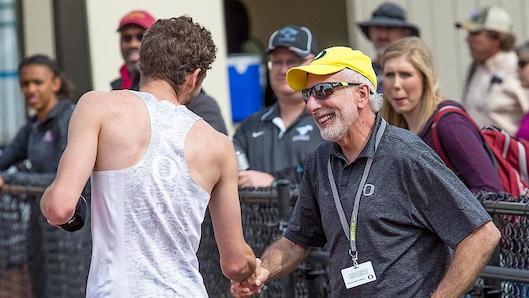 Lananna created enthusiasm and fan support during his relatively short tenure – the right hire can bring back that community passion for the sport.
At the recent NCAA Championships in Eugene, there was a very vocal section of Florida supporters—parents of athletes, past athletes, fans—who had flown across the country to support their team. Maybe it was no coincidence that Florida won both men's and women's titles for the first time.
Right now Oregon doesn't have that kind of passionate support; it seems to be lost in the rubble of the old Hayward.
These are big shoes to fill—Bill Bowerman, Bill Hayward, and Bill Dellinger are legends as were their athletes.
Bowerman won national titles and international acclaim for his crew of sub-4-minute milers. Dellinger continued that legacy with icons like Steve Prefontaine, Alberto Salazar, Joaquim Cruz, and countless others.
Lananna's teams featured Ashton Eaton, Galen Rupp, Jordan Hasay, and Andrew Wheating.
Who can bring in the next generation of world-class Duck athletes and bring the excitement back to TrackTown?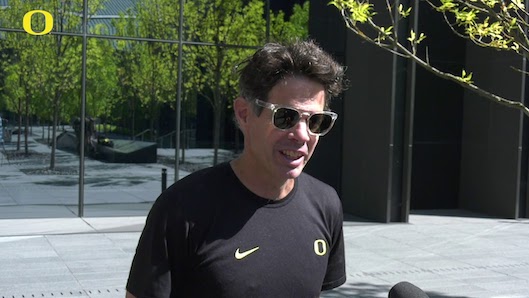 If Oregon looks at the current coaching staff, Ben Thomas would be the one to consider. Thomas is widely respected as a distance coach and has had great success at Oregon with runners like Cole Hocker and Cooper Teare, both now pros who are still coached by Thomas.
I don't know if Thomas would be interested in the head position but he is certainly worth considering, though he would not be a slam dunk hire for everyone.
Oregon's former distance coaches, Andy and Maurica Powell, are settled in at UW, having signed an extension through 2029, and Lananna is now working his coaching magic at the University of Virginia.
The most successful track and field coaches at the collegiate level are Mike Holloway at Florida, Pat Henry at Texas A&M, Caryl Smith Gilbert at Georgia, Edrick Floreal at Texas, Dennis Shaver at LSU, and Duane Ross now at Tennessee.
It would be a huge surprise if any of the six listed would be interested in pulling up their roots in the sprint talent-rich Southeast and taking on the challenge in Eugene.
Mike Smith and Dave Smith (no relation) have been mentioned in the media as possible candidates. If Oregon wants a strong distance program as a top priority, either of the two Smiths would be an outstanding hire.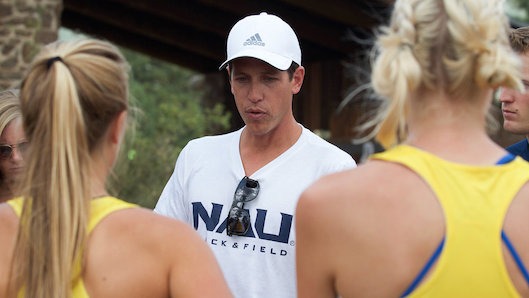 Mike Smith has built a cross country powerhouse at Northern Arizona, which has won five of the last six men's NCAA cross titles. Probably the hottest name in college coaching today, he is consistently getting the top echelon of high school runners, and also coaches Galen Rupp and other top post-collegians.
Dave Smith is also highly respected for his success with recruiting and coaching distance runners as the head guy at Oklahoma State, with a plethora of national and conference titles to his credit. Additionally, Smith has developed a program that emphasizes sprints and throws as well as distance types, which is the model that Oregon strives for.
Other top coaches who might be ready to pack their bags for Eugene include:
• Stanley Redwine, Kansas head coach and head coach of the USA team at Worlds this summer
• Chris Bucknam, men's coach at Arkansas, a school that has many similarities to Oregon and has a great tradition of national titles
• Lonnie Green at Kentucky, who had success at Purdue and is continuing that at Kentucky
But maybe it's time for Oregon to think out of the box for this hire.
There was a jolt of excitement among the Hayward faithful when the rumor spread that Bowerman Track Club's Jerry Schumacher would be chosen and would bring Shalane Flanagan along with him to help manage the distances.
There is a ton of upside to this potential hire, but I doubt that Schumacher would actually make the move. He does not seem like someone who enjoys the spotlight, and that public persona is an essential quality for the Oregon position. You would also presumably lose Ben Thomas in this scenario.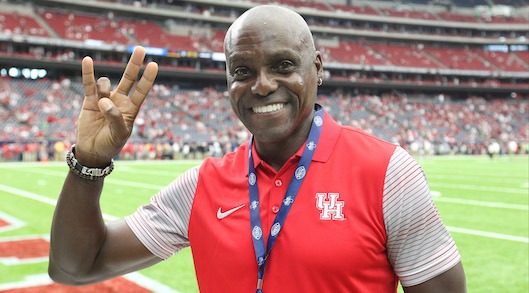 Someone I thought of immediately is Carl Lewis, currently coaching at Houston. With the new stadium, NIL potential, Nike backing, and a celebrity coach like Lewis bringing in top high school sprint talent, Oregon's program would be on strong footing.
He could be a hands-on coach if he chose, and could keep Ben Thomas and Helen Lehman-Winters as distance coaches bringing in the next Cole Hocker and Jess Hull.
I also flashed on Allyson Felix, the biggest name in American track and field, who is retiring from competition after this season. No head coaching experience but with the right staff in place, could Allyson do this, or, perhaps more to the point, would she want to do this?
Along the same lines, what about Ashton Eaton? Oregon alum, 2-time Olympic champion, former world record holder in the decathlon, and one of the most popular track figures of recent years.
Same issue as Felix about coaching experience but, like Felix, Eaton brings an incredible charisma. He has been away from competition for a few years and maybe he has a hankering to get back to it. Plus, his wife would make a great coach, as well.
Oregon AD Rob Mullens pulled off a good, maybe great hire in Dan Lanning (time will tell, of course). Can he do the same for the track and field program?
---
—More from Steve Ritchie—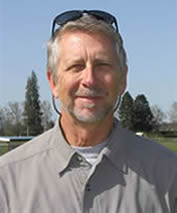 Latest posts by Steve Ritchie
(see all)