Posted on November 26, 2021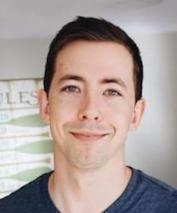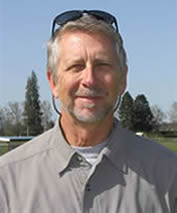 By Steve Ritchie and Eli Ritchie, SuperWest Sports

With WSU winning the Apple Cup, Oregon State will try to play spoiler in the rivalry formerly known as the Civil War and keep the Ducks out of the Pac-12 title game.
That's still a lot to play for, not to mention in-state bragging rights. But this rivalry game will also give fans a glimpse at the possible future of the Pac-12 North Division. 
• Washington is seeking a new coach to rebuild after Jimmy Lake at a time when there figures to be more quality jobs available than quality coaches
• Cal appears stuck in an endless cycle of mediocrity due to a lack of institutional support from the University and the City of Berkeley, amid rumors of Justin Wilcox's likely departure
• Stanford continues to trend down despite David Shaw's proven track record and a stellar 2022 recruiting class hanging in the balance
Assuming Washington State sticks with Jake Dickert as many expect, the Ducks, Beavers, and Cougars could well vie for control of the North over the next two to three years.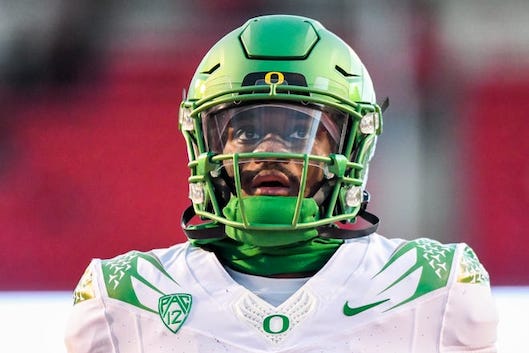 And if Oregon continues to mismanage opportunities, the Ducks won't necessarily be the favorites in that three-way Northwest battle.
Despite controlling their own destiny for a third consecutive Pac-12 title and getting every benefit of the doubt from the CFP, the Ducks laid a giant egg in Salt Lake City.
Oregon's struggles have continued to mount all season, worsening last week into a malaise of leadership and enthusiasm.
Maybe it's the inexperience. Or the mind-numbing number of injuries they've suffered. Or maybe it's poor coaching. Or maybe it's something else.
Going forward, though, the Ducks are sure to get a strong challenge within the Division. And they can't count on the Utes being the only strong team in South, as they were this season.
But this is rivalry week, so let's look at some future trends for Oregon and Oregon State, focusing on Recruiting, Tradition & National Recognition, Identity, Transfers & Returnees.
Recruiting
This is where Oregon has enjoyed a big advantage over OSU and the rest of the Pac-12 in recent years.
The Ducks have landed the top-rated class in the conference for the past three years, and are still leading this year, heading into the final weeks before signing day.
Mario Cristobal and his staff suffered three decommits in November, including Percy Lewis, the No. 1 JC offensive lineman, and two highly-touted wide receivers.
— Percy Lewis (@percylewis14) November 23, 2021
However, as Andrew Nemec of OregonLive.com points out, Oregon has lost an average of five verbal commits during Cristobal's tenure, and the current class is still down only four.
But a number of observers who follow recruiting closely seem to think there could be more decommits coming.
Oregon State's recruiting has lagged behind Oregon's this year and previous years in all the recruiting rankings, but lately appears to be picking up steam.
At both the Utah and ASU games, large groups visited Corvallis. The Beavs have already picked up several commits from those visits, most recently two highly-sought after DBs: The No. 5 JC defensive back and a transfer safety from Louisville.
Others are rumored to be announcing soon.
Bottom line: Oregon still has a significant lead in recruiting, but Oregon State is gradually closing that gap. Signing day should prove to be very interesting for both schools.
Tradition & National Recognition
It should be no surprise to anyone that Oregon is far ahead in this category.
Oregon State has not been nationally relevant since former head coach Mike Riley's second stint, which peaked in 2008 and '09 when the Ducks ripped away a Rose Bowl bid in both years.
Old-timers remember the Dee Andros' "Giantkillers" but that was a long, long time ago.
Over the last 25 years, Oregon has been in two national championship games, won a CFP semifinal, and played in four Rose Bowls.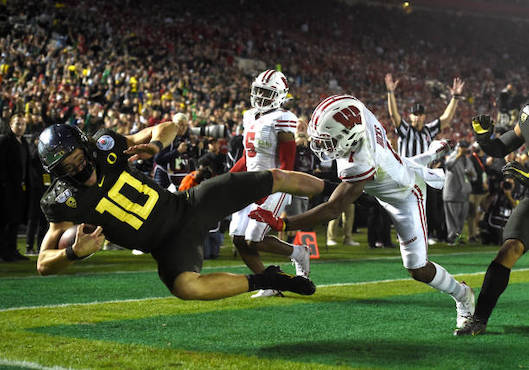 The Ducks have also appeared in four Pac-12 championship games and a number of other high-profile bowls, winning their fair share.
Even though this season has had a few downturns, Oregon can still claim the best road win by beating Ohio State in Columbus.
Identity
In our first column this season, we wondered if Cristobal could develop an offensive identity and match his outstanding recruiting classes with success on the field.
The loss in Utah last week confirmed our season-long suspicion, and neither question has been answered. 
Cristobal's defenders would point to impressive rushing totals against UW, WSU and Colorado as proof that the Ducks' identity is a strong rushing attack propelled by an excellent offensive line.
The problem is that attribute has completely disappeared at critical times this season, and the passing game has only sporadically clicked.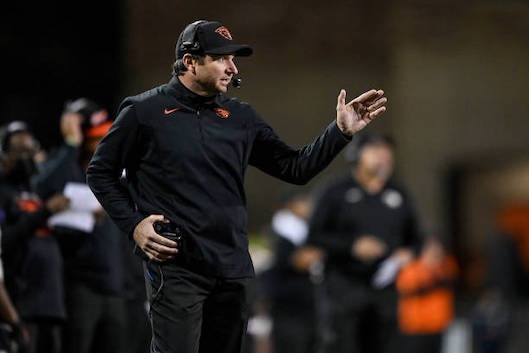 Meanwhile, in Corvallis, Smith has Oregon State ahead of schedule in a rebuild of the program, and signed a new six-year extension on Friday.
The Beavers definitely have developed an identity, based on good offensive line play, and a strong running attack, as B.J. Baylor has capably replaced Jermar Jefferson.
And the passing game has been explosive at times.
Defensively, Oregon has been better, especially against the Buckeyes and during their recent five game winning streak.
The Beavers have made strides defensively this season, but also had some stinkers (e.g. Cal, Colorado), one of which led to the dismissal of defensive coordinator Tim Tibesar.
Which team can run the ball better and stop the run better on Saturday should be the difference in the game on Saturday.
Transfers & Returnees
If the Ducks don't capitalize against their rivals this week, this area of comparison is only going to get tougher.
The Beavers return virtually all contributors at offensive skill positions other than leading wide receiver Trevon Bradford.
Defensively, among the 18 players with more than 10 tackles on the season, only two are seniors. Even more importantly, surprising QB Chance Nolan has two more years of eligibility.
However, you can very legitimately make the same argument for Oregon.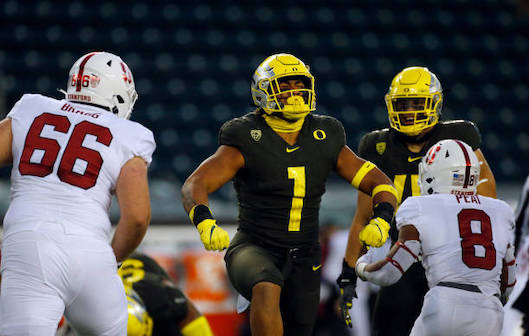 Only three seniors are likely to start for the Ducks on Saturday: quarterback Anthony Brown; offensive tackle George Moore; and defensive back Jordan Happle.
Both teams are extremely young.
Depth can disappear quickly, though, as Oregon learned when wideout Mycah Pittman left the program and Johnny Johnson III and Jaylon Redd went down with injuries in the same week.
Both teams have used the transfer portal frequently, and both have benefitted more than they have been hurt by it.
Prognosis
Yes, the matchup formerly known as the Civil War is just one game. But the stakes couldn't be much higher, with both teams still in the running for a North Division title.
This much is certain: The winning team is going to enjoy the off-season far more than the loser.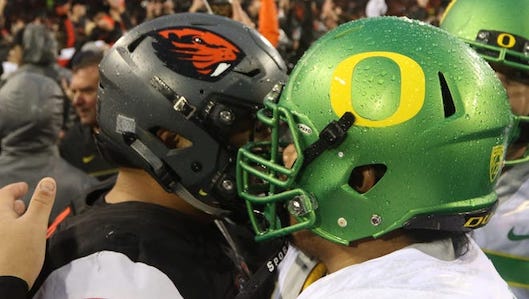 While the outcome won't entirely determine the future trajectory of either program, it is likely to give some clues about which program has the best chance to control the North going forward.
Our guess is that Oregon State is closer than most people think.
Our Pick: Oregon 28, Oregon State 27.
---
—More from Eli Ritchie—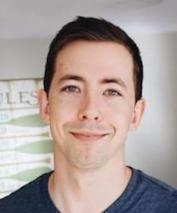 Latest posts by Eli Ritchie
(see all)