And now we know a little bit more of the rest of the story when it comes to Rutgers football.  And Exhibit A as to why it will be nearly impossible to have any semblance of even a truncated college football season.
Over the weekend, RU announced that it was quarantining the entire Scarlet Knights football team after six additional players tested positive for COVID-19. All told, the team acknowledged that 10 players had tested positive.
Wednesday, nj.com, citing two people with knowledge of the situation, reported that "[a]thletes from various Rutgers sports programs, including the football team, gathered for a recent on-campus party." That party has been connected to the outbreak on the Rutgers football team.
---
Read Full Story on NBC Sports →
---
---
—More from News Feed—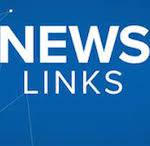 Latest posts by News Feed
(see all)