Posted on August 18, 2019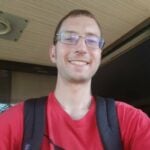 By Nick Bartlett, SuperWest Sports
The Pac-12 is loaded with quality quarterbacks this year, and picking the Top 5 is no easy task. In this list I consider physical attributes, playing experience, and team fit to arrive at a ranking. It's all based on what we know about each of them at this moment in the preseason. Once the games start, one or more of them is sure to prove me wrong.

---
—Honorable Mention—
Gage Gubrud throws a pass against his future team, Washington State, in 2018. | Getty Images



Gage Gubrud, Washington State
Class: Graduate Student
Height & Weight: 6-2, 205
Hometown: McMinnville, OR
A Pac-12 quarterback list wouldn't be complete without a Mike Leach-coached signal caller. Gage Gubrud, a graduate transfer from Eastern Washington, hopes to follow in the fabled footsteps of his predecessor, Gardner Minshew. If the Cougs come close to replicating the unparalleled success they enjoyed under the Mississippi Mustache, Gubrud might just find himself near the top of this list come season's end.
Gubrud throws a great deep ball, which should help keep defenses honest, forcing them to play back. That's a critical element of the Air Raid-style offense, minimizing the ability of defenders to cheat on the under route. The senior transfer appears capable of making every throw, which should bring WSU's entire scheme into play.
On the flip side, Gubrud has been known to be late on his reads, and at this level, that's the difference between a big play and an interception. He also isn't fleet of foot, making him more of a pro-style quarterback than a dual threat. But Gubrud threw for 5,160 yards and 48 touchdowns last year, and every quarterback seems to improve under Leach.
---



—Honorable Mention— 
Steven Montez passes against California in 2018. | Getty Images
Steven Montez, Colorado
Class: Senior
Height & Weight: 6-5, 230
Hometown: El Paso, TX
Steven Montez is a quintessential college signal caller who has seen just about everything with the Buffs. In fact, his experience may be the deciding factor in taking Colorado to the next level. He just missed making the Top 5 on this list, and could well put his name on the national landscape before the season is over
Montez has an extremely high football IQ, and possesses nearly all the skills coaches look for in a quality quarterback. From his breakout 333-yard, three-touchdown performance against Oregon in 2016, Montez has proven himself a dependable playmaker, both through the air and with his feet. 
The biggest knock on Montez is his lack of elite arm-strength, which occasionally allows defenders to play off receivers when the ball doesn't come on a rope. That hasn't kept him from being productive though, as his 2,848 yards and 19 touchdowns last year attest. Don't be surprised if the experienced senior leaves a lasting legacy in Boulder this season.
---
 —No. 5—
Jacob Eason prepares to throw a pass for Georgia vs Appalachian State in 2017. | Getty Images
Jacob Eason, Washington
Class: Junior
Height & Weight: 6-6, 227
Hometown: Lake Stevens, WA
Jacob Eason started for Georgia as a true freshman—an impressive feat in itself—until an injury cost him the starting job. Jake Fromm proved too difficult to displace when he returned, and his transfer worked to Washington's advantage. 
Eason appears to be the missing piece the Huskies need to reload and continue their Pac-12 dominance. 
Out of the gate, he figures to be one of the more physically gifted quarterbacks in the Conference. His 6-foot-5 frame and strong arm should attract attention from NFL scouts as well as opposing defenders. But while Eason can make every throw, he needs to improve his accuracy. At Georgia, his misfires were covered over by an exceptional group of receivers. The Huskies return a star tight end, but don't appear to have as much star power at wideout. 
This much is sure: Eason will be one of the most interesting stories in the conference this season.  He could potentially develop into the best quarterback in the Pac-12, if he improves his accuracy and game-reading skills. Or he could end up being the most talented player on the bench. Most are betting on the former. 
---
—No. 4—
Utah's Tyler Huntley scans the field for open receivers vs. Arizona State in 2018. | Getty Images
Tyler Huntley, Utah
Class: Senior
Weight & Height: 6-1, 205
Hometown: Dania, FL
Tyler Huntley is blessed with an abundance of speed and talent, and he has a South Division title to show for it. Before an injury shortened his 2018 season, he threw for 1,788 yards and 12 touchdowns. He figures to be the catalyst of a Utah offense working to shed its defense-dependent reputation.
Huntley's best skill may be his ability to read defenses, make adjustments at the line of scrimmage, and spot mismatches, essentially acting as a coach on the field. This aspect of his game often gets overlooked in the dazzle of the big passes, dance moves, and highlight runs that characterize his spectacular playing style.
Huntley may not have elite arm strength to match some of the nation's top quarterbacks, but he can make all the plays required to run the Utah offense. In most cases, his football IQ more than makes up for whatever skills he may lack. If he stays healthy, he could find himself raising the Pac-12 Championship trophy at the end of the year. 
---
—No. 3—
Khalil Tate, always a threat t run, scrambles against rival Arizona State in 2018. | Getty Images



Khalil Tate, Arizona
Class: Senior
Height & Weight: 6-2, 215
Hometown: Inglewood, CA
Khalil Tate burst onto the scene in 2017, rushing for 327 yards and four touchdowns on 23.4 yards per carry as a backup vs. Colorado. In 2018, he was hailed as a Heisman favorite, only to have his hopes dashed by an ankle injury that made him (and the Wildcats) seem all-too-human in Kevin Sumlin's first season.
When healthy and operating at full speed, Tate is arguably the most exciting player in the Pac-12. He's as nifty as he is fast, perhaps the closest the Conference has seen this decade to Michael Vick. His ability to change the game with his feet transcends that of most dual-threat quarterbacks, allowing him to bedevil defenses.
As a passer, Tate has demonstrated an ability to make all the throws, as evidenced by his 2,530 yards and 26 touchdowns last season. He does need to be more consistent and accurate with his deep balls, however, and do a better job of reading defenses when his escape routes collapse. If he accomplishes that, the Wildcats could make a run at the South Division title. 
---
—No. 2—
K.J. Costello rolls out against Washington State in 2018.  |  Getty Images



K.J. Costello, Stanford
Class: Senior
Height & Weight: 6-5, 215
Hometown: Coto de Caza, CA
For as long as David Shaw has been the head coach at Stanford, the Cardinal has seemingly been a signal caller away from making the BCS or College Football Playoff. That's not the case this season. Not since Andrew Luck has Stanford had a quarterback the caliber of K.J. Costello, and he could make all the difference.
Costello's precision passing complements Stanford's power-run, ball-control offense. He does all the little things required to elevate his teammates, and has the stats to back it up. Last year he threw for 3,540 yards, 29 touchdowns, and 11 interceptions, good for second in the conference with a 65.1 percent completion rate.
The junior quarterback has a solid-arm, good footwork, excellent field presence, and he can make practically every throw. Costello's one liability is a lack of speed and mobility. However, he more than makes up for it with his savvy game-management. With a break here or there, he might just surprise the nation and lead the Cardinal to the College Football Playoff. 
---
—No. 1—
Justin Herbert unloads a pass against Michigan State in the 2018 Redbox Bowl. | Getty Images
Justin Herbert, Oregon 
Class: Senior
Height & Weight: 6-6, 233
Hometown: Eugene, OR
Had Justin Herbert chosen to declare for the NFL Draft after last season, he likely would have been a Top 10 overall pick. Luckily for the Ducks, he stayed home instead. His return has fueled a media buzz and fan frenzy reminiscent of the Chip Kelly Era, with many Oregon supporters dreaming of a return to that type of dominance.
There doesn't seem to be anything Herbert can't do on a football field. He's fast, mobile, and has a rocket arm to go with his high football IQ and off-the-charts GPA. Last year he threw for 3,151 yards and 29 touchdowns in his first full year as a starter. Those numbers could blow up even more this season.
If he has a weakness, it's a history of missing games due to injury. His Junior year was the first one in which he actually played in all 13 games, and that should help him this season. The man didn't pass up NFL millions to lose games, and if he can stay healthy, he could lead the Ducks to a Pac-12 title, if not a berth in the College Football Playoff. Herbert is the truth, and opposing defenses had better do their homework. 
---
—More from Nick Bartlett—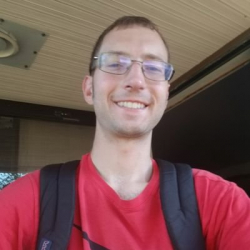 Latest posts by Nick Bartlett
(see all)