Posted on October 15, 2021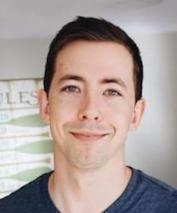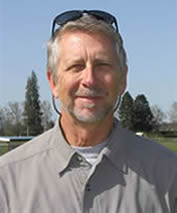 By Steve Ritchie and Eli Ritchie, SuperWest Sports
C
oming off a bye week at midseason, Oregon takes a mix of positives and issues into tonight's game against a struggling Cal team in Eugene.

Foremost among the positives, the Ducks (4-1, 1-1) continue to figure into the national conversation as a contender for a playoff spot, if they win out.
Nonetheless, fans and close observers can't help wondering what's wrong with Oregon after sputtering against Stony Brook and Arizona, and self-destructing (with no help from the refs) against Stanford.
Issues cited include an inconsistent offense hampered by a lackluster passing game, a defense that has been surprisingly porous at times, and a seemingly endless string of injuries to key players.

In the minds of some, these concerns have cast a cloud of frustration over the many positives that remain for Oregon after the first five games.
Let's take a closer look at some of these positives.
Turnover Margin
O
regon ranks third nationally with an astounding plus-11 turnover margin, having given up just one fumble and one interception, while taking the ball away 13 times.
Safety Verone McKinley III leads the team with four picks, and is tied for first nationally, while his secondary mates have combined for five more.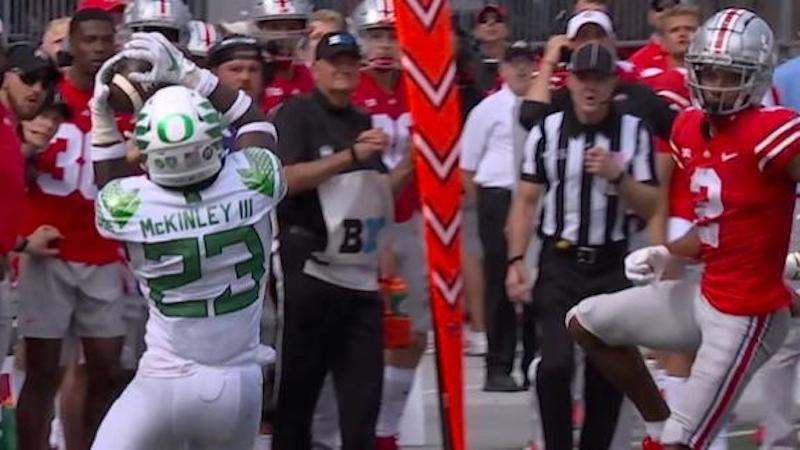 Solid defensive back play has been a consistent strength for the Ducks for more than a decade, and it has continued under Mario Cristobal's four-year tenure. Since 2018, Oregon has scored 327 points off 70 turnovers, an average 4.6 points per takeaway.
This despite the unit's relative youth. The projected starting Duck DBs for Cal are all sophomores—after the season-ending injury to junior Bennett Williams—and most of the backups are freshmen.
While Oregon's secondary has given up a lot of passing yards to their first five opponents, turnovers have helped compensate for that shortcoming.
The Kicking Game
O
regon hasn't been known for a stellar kicking game in recent years, but punter Tom Snee and placekicker Camden Lewis—both sophomores—have excelled thus for, showing tremendous improvement.
Snee's punting has been a major factor in several games, including the Ohio State victory in Columbus. He has averaged 43.5 yards per punt, logging an impressive net of 41.3 yards—3.3 yards more than Oregon's opponents.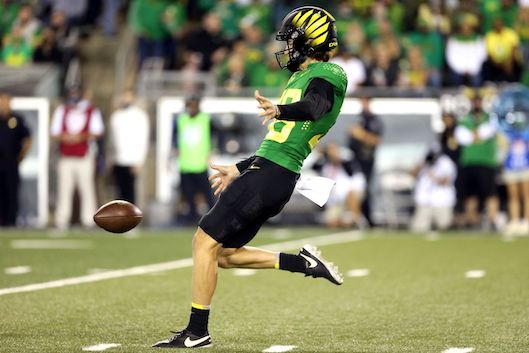 Moreover, Snee has recorded punts of 57 and 56 yards while consistently pinning teams deep in their own territory, especially at crucial times.
Mycah Pittman deserves mention here for his strong punt returns as well, having recorded 10 returns for a combined 80 yards, with a long of 32.
Lewis has been perfect, going 6-6 on field goal attempts this season, and 23-23 on PATs. He has also put nearly half of his kickoffs in the opponent's end zone for touchbacks, nearly doubling his success rate over last season.
A Young and Talented Defense
O
regon's projected defensive starters for Cal include three freshmen (one true freshman), six sophomores, two juniors, and exactly no seniors.
As mentioned previously, the starting secondary is comprised entirely sophomores. and the linebacking corps, even without freshman Justin Flowe, consists of two freshman, a sophomore, and a junior.
The defense has been ravaged by injuries, losing senior LB Dru Mathis, Flowe, junior safety Bennett Williams, freshman edge rusher Bradyn Swinton, sophomore LB Mase Funa, and several others for multiple games or for the year.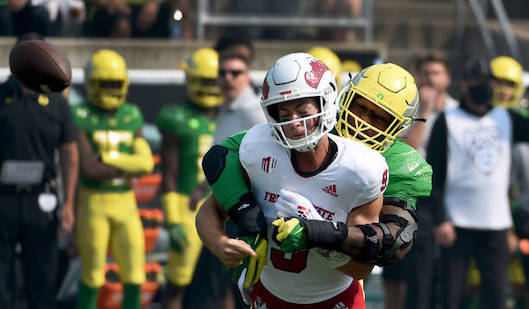 Kayvon Thibodeaux, the Ducks' ferocious edge rusher, was injured in the first game and has not looked like himself in the two games since he has returned.
Yet, despite the injuries, Oregon's D has performed remarkably well at times.
With young players getting more experience and some of the wounded getting healthier (e.g. Thibodeaux, Swinton), the Ducks should be able to get more pressure on the quarterback and extend their dominant turnover margin.
Success in the Red Zone
S
omewhat surprisingly, at least to us, is the fact that the Ducks lead the Pac-12 in scoring at 35.8 points per game.
Oregon's efficiency in the red zone has significantly contributed to its high-scoring attack. The Ducks have scored on 21 of 23 of their red zone trips (91%) over the course of the season, better than their opponents' 84% red zone scoring rate.
Even more important is the rate at which they have scored touchdowns once in the red zone: Oregon is 17-23, for 74%, significantly better than their opponents' 58%.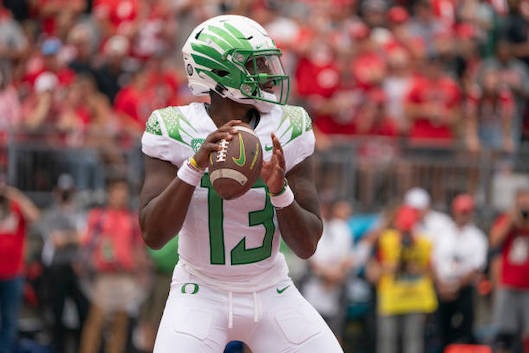 But given that the overall offensive production has sagged at times, why have the Ducks been so effective close to the end zone? We believe Anthony Brown's ability to run the ball has been a factor, as has the rushing of Travis Dye and C. J. Verdell.
Another reason could be the effectiveness of the tight ends, who always become enticing targets in the end zone. Terrance Ferguson has pulled in in two red-zone TD catches, and Moliki Matavao and Spencer Webb have each added one.
Freshmen Making their Mark
O
ur final positive may be more of a long-term benefit, but due to injuries to starters, as well as their exceptional athleticism, 18 members of the 2021 recruiting class have seen action for the Ducks in 2021. Three of them have started.
Tight ends Matavao and Ferguson might be the best pair of true freshmen tight ends in the country.
They look like veterans on the field, and their productivity has allowed D.J. Johnson to spend more time on the defensive side of the ball, where his ability to pressure the passer is a big plus for the Ducks.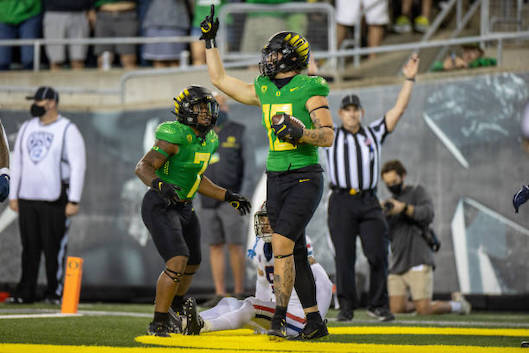 Additionally, True freshmen wide receivers Dont'e Thornton and Troy Franklin have been on the field a lot, though they have not been targeted often.
These positives provide reason to believe that Oregon's loss to Stanford two weeks ago was a blip, or perhaps a confluence of bad breaks, rather than an indicator of future troubles. Time will tell.
Tonight's contest against the Bears (1-4, 0-2) offers the Ducks an opportunity to work out some kinks before beginning a more difficult stretch of games in their conference schedule.
[Read Dane Miller's Week 7 Pac-12 Football Previews]

---
—More from Eli Ritchie—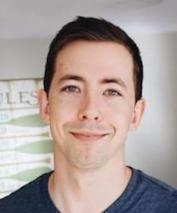 Latest posts by Eli Ritchie
(see all)