Posted on July 20, 2021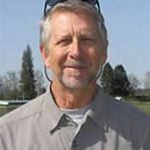 By Steve Ritchie, SuperWest Sports
W
ith the men's track and field events underway at the Tokyo Olympics, we've begun tracking the results of the 24 male competitors with Pac-12 ties.

Of those athletes, I have selected 18—nine men and nine women—whom I believe have a legitimate chance to medal in an individual event. I have not included the relay events because one does not know with certainty which athletes will be on a relay team for the preliminary or final round.
The track and field competition began July 30 (July 29 in the States due to the time difference). You'll find a schedule of events, TV times, and streaming availability in our Tokyo Pac-12 Olympian and Results Tracker.
The events and results of all 24 T&F athletes are at the bottom of this page. Here's a look at the medal contenders.
100 Meters
World Record
9.58, Usain Bolt
200 Meters
World Record
19.19, Usain Bolt
This will be the first Olympic track competition since 2004 that does not feature Usain Bolt, who had a major lock on the sprint golds.

Andre DeGrasse
Representing: Canada
Affiliation: Past USC athlete
At Rio Andre DeGrasse took the silver in the 200 meters and bronze in the 100. He won the same medals at the Doha Worlds in 2019. He also has eight Diamond League victories in the past five year.
With bests of 9.99 and 19.89 this season, DeGrasse is again a strong contender in both sprint races.
However, the American trio of Trayvon Bromell, Ronnie Baker, and Fred Kerley should be formidable in the 100 and all have run faster than DeGrasse this year.
Same in the 200 with Noah Lyles, Erriyon Knighton, and Kenny Bednarek. DeGrasse's history of big-meet success should help ensure he medals in Tokyo, but gold will be a long shot once again.

Davonte Burnett
Representing: Jamaica
Affiliation: 2021 USC athlete
It would be an upset if Davonte Burnett were to make it to the 100 finals, as his season best stands at 36th on the world best list.

Aaron Brown
Representing: Canada
Affiliation: Past USC athlete
Aaron Brown is equally unlikely to reach the finals as his season best ranks 45th on the world list.
400 Meters
World Record
43.03, Wayde van Niekerk

Michael Norman
Representing: USA
Affiliation: Past USC athlete
It would have been interesting to see the reception Michael Norman received from the Japanese fans. Norman's mother is Japanese and he did get a fair amount of media coverage in Japan.
The four-time NCAA champion will be up against 2019 world champion Steven Gardiner of the Bahamas, who has lost only two races since he placed second at the 2017 worlds.
Norman's first appearance at the world meet, in 2019, did not go so well, as he was eliminated in the semis.
But Norman was just 21 years of age in 2019, and that disappointment should help him in the long run. Much like the women's 400, this event is really up for grabs.
I think Norman might seize the moment and take the gold.
800 Meters
World Record
1:40.91, David Rudisha

Isaiah Jewett
Representing: USA
Affiliation: 2021 USC athlete
Jewett's racing style is super aggressive. He goes out fast and pushes the pace for as long as he can.
I like his confidence and poise, but I'm just not sure that what has worked for him at the collegiate level and at the Trials will work against the world's best.
Then again, perhaps Jewett will change it up for the Olympic final should he make it that far. In any case, I am predicting a win by Nijel Amos of Botswana, who trains in Eugene as part of the Oregon Track Club Elite.
Jewett will make the final but finish out of the top three.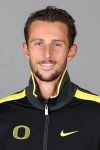 Charlie Hunter
Representing: Australia
Affiliation: 2021 UO athlete
Charlie Hunter was selected for the Australian team after running a 1:44.35 at the McKenzie International meet at McKenzie High School during the U.S. Trials.
His time is just a half-second behind Isaiah Jewett's personal best, but Jewett has had by far the better season, winning the Pac-12 championship easily and running an impressive race while placing second in the finals at the Trials.
1500 Meters
World Record
3:26.00, Hicham El Guerrouj
The exciting stretch run in the men's 1500 final made that race one of the highlights of the U.S. Trials, as Cole Hocker came from behind in the last 100 meters to edge Olympic champion Matthew Centrowitz for the win.

Matthew Centrowitz
Representing: USA
Affiliation: Past Oregon athlete
With their finishing speed as good as anyone, both Centro and Hocker will have their best chance to medal if the pace in Tokyo is relatively slow or even just moderate.
That's how Centrowitz won in Rio, and I could see either of them pulling another shocker if the pace is not too hot. The trouble with this scenario is that Kenya's Timothy Cheruiyot is the best in the world and is not likely to let the pace lag.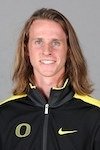 Cole Hocker
Representing: USA
Affiliation: 2021 Oregon athlete
Hocker's fast rise to the top of American middle distance running has been absolutely stunning.
He won the mile and 3000 at NCAA Indoors just 90 minutes apart: he out-kicked collegiate record holder Yared Nuguse (also on the U.S. team) to win the NCAA Outdoors; and then capped his long season by winning the Trials over Centro and a stellar field.
Cheruiyot and Norway's Jacob Ingebrigtsen, who at 20 is the same age as Hocker but has a ton more international experience, are comfortable pushing the race pace.
I would love to see any of the three Americans win or medal, but just can't convince myself that it will happen.
400 Hurdles
World Record
46.70, Karsten Warholm

Rai Benjamin
Representing: USA
Affiliation: Past USC and UCLA athlete
Rai Benjamin was a UCLA Bruin and NCAA champion before he transferred to USC for his senior year, where he repeated as NCAA champ.
Benjamin is an amazing hurdler; he's young and still improving, but he is the best the U.S. has seen in ages.
He won the Trials in 46.83, just .05 seconds off Kevin Young's world record from 1992. A few days later, Karsten Warholm of Norway broke Young's record, running 46.70.
The stage is set for a great race between these two, who don't seem to run in the same meets very often. No one should be surprised if Warholm's record is broken by one or both.
The conventional wisdom is that Benjamin will push Warholm, but Warholm will hold him off, and I tend to agree with that.
110 Hurdles
World Record
12.80, Aries Merritt

Devon Allen
Representing: USA
Affiliation: Past Oregon athlete
Omar McLeod, the 2016 Olympic champion in the short hurdles, cramped up before his race at the Jamaican Trials and did not qualify for the Jamaican team.
McLeod had already run a 13.01 this season and would have been a favorite for a medal.
Grant Holloway had no such problems at the U.S. Trials, where he breezed to a dominant win in 12.81, one one-hundredth of a second off the world record set by American Aries Merritt in 2012.
Holloway has looked great all season, and really should have no trouble taking the gold.
But McLeod's absence could help Devon Allen claim his first Olympic or World medal. The former Duck wide receiver has won three U.S. Championships and made the finals in the 2016 Games and the 2019 worlds, finishing fifth and seventh in those meets.
Allen is a gamer and has been steadily improving his times this season. I am not going too far out on a limb when predicting the bronze will be his in Tokyo.
Triple Jump
World Record
18.29, Jonathan Edwards

Emmanuel Ihmeje
Representing: Italy
Affiliation: 2021 Oregon athlete
The surprising Oregon freshman ranks number six on the world list with a best of 56-7½ (17.26 meters). Robert Johnson, the Oregon head coach and horizontal jumps coach, purposely held Ihmeje back this season.
Prior to the NCAA Outdoor Championships, Ihmeje had only competed in three outdoor meets, and had only taken four jumps in competition outdoors.
Evidently, Johnson knew exactly what he was doing, as Ihmeje won NCAAs both indoors and outdoors, setting a personal record in the former by an outrageous three feet.
Ihmeje trails world leader Fabrice Zango Hugues by 2½ feet, but given his amazing season, Ihmeje probably believes he can win!
I am not willing to bet on that, but he could make it an interesting competition. American Christian Taylor would have likely been the man to beat in Tokyo but he suffered a severe achilles tear earlier in the season and is out.
Marathon
World Record
2:01:39, Eliud Kipchoge

Galen Rupp
Representing: USA
Affiliation: Past Oregon athlete
It's hard for me to believe that Galen Rupp is nearing the end of his competitive career; it seems not that long ago I was watching him run for Central Catholic in high school meets.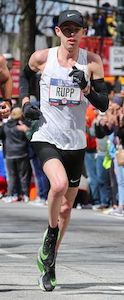 But Rupp is 35 now and his recent races might have suggested that he no longer has the closing speed that earned him eight U.S. titles in the 10,000 meters, a silver in the 10K in the 2012 Olympics, and a bronze medal in the marathon in Rio.
Still, you can't count someone with Rupp's resume out in a championship marathon. His last 26-miler was the Olympic Trials in February 2020, and he looked good in that race.
Rupp has also done well in marathons run in hot and humid conditions; though the Olympic marathon has been moved from Tokyo to Sapporo to avoid the worst of the heat, it could still be quite warm as global climate change keeps up its relentless progression to warmer temps all over the world.
The marvelous marathoner Eliud Kipchoge is the favorite, but a host of eager competitors, including Rupp, are ready to pounce at any sign of weakness by Kipchoge.
The second and third finishers at the U.S. Marathon Trials won by Rupp are both veterans of the Pac-12 Conference and, honestly, were both surprises to make the U.S. team.

Jake Riley
Representing: USA
Affiliation: Past Stanford athlete
Jake Riley has been competitive in U.S. marathon majors, especially Chicago, and in US road race championships.
Riley, a 2012 Stanford grad in bio mechanical engineering, ran a PB 2:10 to make the team, but it is tough to see either Riley or Abdirahman making a splash in Sapporo.

Abdi Abdirahman
Representing: USA
Affiliation: Past Arizona athlete
Abdi Abdirahman, 43, set a U.S. men's masters record in the marathon trials, and will be on his fifth U.S. Olympic team; his best finish was 10th place in the 10,000 meters in Sydney in 2000.
2021 Men Track & Field Olympians with Pac-12 Affiliations
Athlete
School
Event
Team
Results
Grant Fisher
Stanford
10,000
5,000
USA
5th
Joe Klecker
Colorado
10,000
USA
16th
Abdi Abdirahman
Arizona
Marathon
USA
Chris Benard
ASU
Triple Jump
USA
Devon Allen
Oregon
110m Hurdles
USA
Matt Centrowitz
Oregon
1,500
USA
Craven Gillespie
Oregon
4x100m Relay
USA
Cole Hocker
Oregon
1,500
USA
Charlie Hunter
Oregon
800m
Australia
Micah Williams
Oregon
4x100m Relay
USA
Emmanuel Imeheje
Oregon
Triple Jump
Italy
Steve Solomon
Stanford
400m
Australia
Sondre Guttormsen
UCLA
Pole Vault
Norway
Isaiah Jewett
USC
800m
USA
Davonte Burnett
USC
4x400m Mixed Relay
Jamaica
Rai Benjamin
USC
400m Hurdles
USA
Aaron Kingsley-Brown
USC
200m
4x100m Relay
Canada
Andre De Grasse
USC
100m
200m
4x100m Relay
Canada
Michael Norman
USC
400m
USA
Nick Ponzio
USC
Shot Put
Italy
Sam Tanner
Washington
1,500
Australia
Galen Rupp
Oregon
Marathon
USA
Edgar Rivera-Morales
Arizona
High Jump
Mexico
Jacob Riley
Stanford
Marathon
USA
---
—More from Steve Ritchie—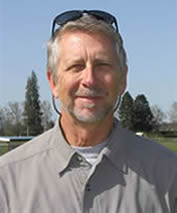 Latest posts by Steve Ritchie
(see all)