Posted on July 19, 2021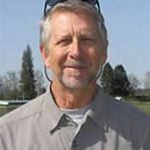 By Steve Ritchie, SuperWest Sports
A
ccording to our tally of 349 Conference Olympians, the Pac-12 will be represented by 59 past and present track and field athletes at the 2020-21 Tokyo Olympics.

Of those athletes, I have selected 18—nine men and nine women—whom I believe have a legitimate chance to medal in an individual event. I'm not including relay events because one does not know with certainty which athletes will be on a relay team for the preliminary or final round.
The track and field competition begins July 30 (July 29 in the States due to the time difference). You'll find a schedule of events, TV times, and streaming availability in our Tokyo Pac-12 Olympian and Results Tracker.
All 35 track and field women with Pac-12 ties are listed in a table at the bottom of this page. Here's a look at the medal contenders.
400 Hurdles
World Record
51.90, Sydney McLaughlin

Dalilah Muhammad
Representing: USA
Affiliation: Past USC athlete
Dalilah Muhammad, the reigning Olympic and World Champion in the 400 Hurdles, as well as the former world record holder in the event, is not the favorite to win in Tokyo.
The obstacle to a gold medal repeat for Muhammad is pretty obvious: Sydney McLaughlin.
McLaughlin is the current world record holder in the 400 hurdles at 51.90, and a track megastar at the young age of 21.
Her rival Muhammad, a decade older, has beaten McLaughlin on occasion in the past, but, based on the U.S. Trials, McLaughlin seems to be nearly unbeatable in Tokyo. Muhammad looks like a lock for the silver.

Anna Cockrell
Representing: USA
Affiliation: 2021 USC athlete
Fellow Trojan Anna Cockrell is a long-shot to medal and make it an American sweep.
A more likely scenario is that she makes the finals but finishes out of the top three.
Gianna Woodruff (representing Panama as an affiliate of Washington) and Sage Watson (running for Canada out of Arizona) are also entered in the 400 hurdles.
400 Meters
World Record
47.60, Marita Koch

Allyson Felix
Representing: USA
Affiliation: USC graduate
Allyson Felix, the most decorated American track and field athlete in history, will compete in her final Olympic Games in Tokyo in the 400 and, most likely, the 4 x 400 relay.
Felix is a USC graduate who never competed as a Trojan, as she signed a professional contract after deciding to attend Southern Cal. Nonetheless, USC and the Pac-12 Conference still claim her as one of their own, and rightfully so.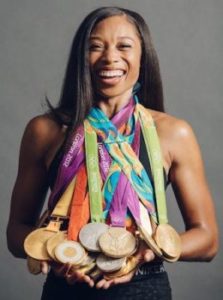 Felix came out of a maternity and pandemic-induced semi-retirement to make a bid for her fifth Olympic team. On multiple occasions, the Hayward Field crowd at the Trials gave her their full support, with ovations fitting for the queen of American track and field.
She responded with awesome performances, most notably when she moved from fifth place to second in the final 40 meters of the 400 finals to punch her ticket to Tokyo.
Her six Olympic gold medals are the most ever for a female track and field athlete, and her nine total Olympic medals are tied with Merlene Ottey for the most ever. But only one of her six gold medals came from winning an individual event, the 200 meters in 2012; the other five were relay victories.
Can Felix cap her illustrious career with a gold in the 400, and perhaps one more in the 4 x 400? Things are definitely lining up in her favor.
2016 400-meter gold medalist Shaunae Miller-Uibo is reportedly withdrawing from the 400 to focus on the 200 in Tokyo. Salwa Eid Naser, the 2019 world champion, is currently serving a ban for missing drug tests.
And 2021 world leader (at 48.54) Christine Mboma of Namibia withdrew from the Games. If Felix can exhibit the form she had at the Trials, she is my pick to win the 400 and cement her status as the GOAT.
Pole Vault
World Record
5.06, Yelena Isinbayeva

Katerina Stefanidi
Representing: Greece
Affiliation: Past Stanford athlete
Katerina Stefanidi has a history of doing well in championship meets. She was the gold medalist in Rio, as well as the world champion in London 2017.
She has also been the European champion twice. Stefanidi has a 2021 best of 15-9 (4.80 meters), which puts her at number six in the world this year.
Anzhelika Sidorova, the 2019 world champion, and American Katie Nageotte, the 2021 world leader, are the favorites.
At 31, Stefanidi is closer to the end of her career than the start and hasn't had the strongest year so far, but I think her past record of success will help greatly in Tokyo. I'm picking her for the bronze.
Discus
World Record
76.80, Gabriele Reinsch
I can honestly say that the women's discus is one of the field events I am most anticipating at the Tokyo Games. The event's storylines are really good, and involve former and current Pac-12 champions Valarie Allman and Jorinde van Klinken.

Valarie Allman
Representing: USA
Affiliation: Past Stanford athlete
Allman's best throw this year is just eight inches less than van Klinken's, and she put together a sensational series at the U.S. Olympic Trials last month while winning the competition by a country mile.

Jorinde van Klinken
Representing: Netherlands
Affiliation: 2021 Arizona State athlete
Van Klinken, the Sun Devil, is just 21 and is the world leader this year with her toss of 230-4 (70.22 meters) during the collegiate season.
But neither Allman or van Klinken is the favorite for gold. 2019 world champion Yaime Perez of Cuba is favored by many prognosticators, and those not picking Perez lean toward Sandra Perkovic of Croatia.
Perkovic dominated the discus for most of the last decade, winning two world titles and two Olympic titles.
Now 31, Perkovic is no longer the "ruler" of the discus, as her World Athletics bio described her in 2014, but she recently unleashed her best throw in nearly three years and declared, "I'm back!"
This is a tough call, but I'm going with Allman in an upset to win the gold, and van Klinken to take the bronze. Perkovic gets the silver.
3000 Meter Steeplechase
World Record
8:44.32, Beatrice Chepkoech

Emma Coburn
Representing: USA
Affiliation: Past Colorado athlete
Emma Coburn was third in the Rio Olympics, first in the London 2017 Worlds, and second in the Doha 2019 Worlds. Could it be gold again this time for Coburn?
She is number five on the world list this year with a SB of 9:08.22, but her recent outing in Monaco shows she is ready to go faster.
Coburn was on the shoulder of the leader, Hyvin Kiyeng, going into the final water jump, but her foot slipped on the barrier and Coburn tumbled into the water, slapping the track in frustration.
She likely would have won the Diamond League race over a quality field, while running a time in the low 9's.
Coburn is a good bet to medal, but, unfortunately, I don't think it will be gold.
One of Coburn's U.S. teammates is Val Constien, formerly of Colorado. Oregon Duck Aneta Konieczek will represent Poland in the steeple. Constien and Konieczek would be doing very well to make the finals.
800 Meters
World Record
1:53.28, Jarmila Kratochvilova

Raevyn Rogers
Representing: USA
Affiliation: Past Oregon athlete
There is a new generation of female 800 runners ready to take the stage in Tokyo, notably Athing Mu of the U.S. and Keely Hodgkinson of the U.K.
Doha silver medalist Raevyn Rogers has gained some valuable international experience, but is still just 24 years old. Her season best of 1:57.66 at the U.S. Trials is good for ninth on the 2021 world list.
Rogers' finishing speed in Doha brought her from the back of the pack to second over the last 100 meters, and someone who finishes that strongly can't be counted out in a championship race.
But I think the race will be fast, and I'm not convinced Rogers will be able to run in the 1:56 range that might be required to medal.
100 Meters
World Record
10.49, Florence Griffith-Joyner
200 Meters
World Record
21.34, Florence Griffith-Joyner

Jenna Prandini
Representing: USA
Affiliation: Past Oregon athlete
Lost in the uproar over Sha'Carri Richardson being booted from the Games due to a positive drug test for marijuana (obviously not a PED but still a banned substance) is this compelling distinction:
Jenna Prandini is the only American sprinter, male or female, who will run both the 100 and 200 in Tokyo, though clearly, the 200 is her better event of the two.
Prandini made the U.S. team in Rio in the 200, but just missed making the final there. She appears to be in very fine form this year, and dipped under the 22- second mark at the Trials for the first time in her career.
That 21.89 time puts her fourth in the world this year and solidly in medal contention.
However, she'll need to finish ahead of sprinters like Shelly-Ann Fraser-Pryce, Elaine Thompson-Herah, Gabby Thomas and Shauna Miller-Uibo in order to medal. Even a career best for Prandini might not be enough.
Hammer Throw
World Record
82.98, Anita Włodarczyk

Camryn Rogers
Representing: Canada
Affiliation: 2021 Cal Athlete
The two-time NCAA champion Camryn Rogers has improved by an average of nearly four meters a year since 2014 when she was 15 years old.
This year she is all the way up to fifth on the world list with her PB of 247-9 (75.52 meters). She'll be up against a trio of Americans, including the world leader and Olympic favorite Deanna Price.
When is the last time three Americans and a Canadian were among the women's hammer medal favorites?
Despite her world ranking, it would be an upset for the 22-year-old Rogers to finish in the top three. But if she continues to improve like she has, Rogers could be the gold medal favorite three years from now.
2021 Women Track & Field Olympians with Pac-12 Affiliations
Athlete
School
Event
Team
Results
Robyne Johnson
Cal
Coach
USA
Gia Trevisan
Arizona
4x400m Relay
Italy
Sage Watson
Arizona
400m Hurdles
4x400m Relay
Canada
Karolina Pahlitzsch
Arizona
400m Hurdles
Germany
Christabel Nettey
ASU
Long Jump
Canada
Jorinde van Klinken
ASU
Discus
Netherlands
Camryn Rogers
Cal
Hammer
Canada
Emma Coburn
Colorado
3000 Steeple
USA
Val Constien
Colorado
3000 Steeple
USA
Jenna Prandini
Oregon
100m
200m
USA
English Gardner
Oregon
4x100m Relay
USA
Raevyn Rogers
Oregon
800m
USA
Aneta Konieczek
Oregon
3000m Steeple
Poland
Jillian Wier
Oregon
Hammer
Canada
Jessica Hull
Oregon
1500m
5000m
Australia
Lauri Parades
Oregon
Javelin
Paraguay
Valerie Allman
Stanford
Discus
USA
Elise Cranny
Stanford
5000m
USA
Mackenzie Little
Stanford
Javelin
Australia
Katerina Stefanidi
Stanford
Pole Vault
Greece
Shae Anderson
UCLA
4x400m Mixed Relay
USA
Meleni Rodney
UCLA
400m
Grenada
Anna Cockrell
USC
400m Hurdles
USA
Allyson Felix
USC
400m
USA
Nicole Yeargin
USC
400m
4x400m Relay
Great Britain
Dalilah Muhammad
USC
400m Hurdles
USA
Kyra Constantine
USC
400m
4x400m Relay
Canada
Amalie Iuel
USC
400m Hurdles
Norway
Tynia Gaither
USC
100m
200m
Bahamas
Kendall Ellis
USC
4x400m Relay
4x400m Mixed Relay
USA
Izzi Batt-Doyle
Washington
5000m
Australia
Amy-Eloise Markovc
Washington
5000m
Great Britain
Gianna Woodruff
Washington
400m Hurdles
Panama
Kemba Nelson
Oregon
4x400m Mixed Relay
Jamaica
Malindi Elmore
Stanford
Marathon
Canada
---
—More from Steve Ritchie—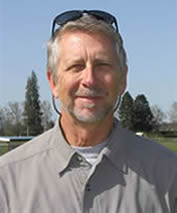 Latest posts by Steve Ritchie
(see all)