Posted on June 19, 2021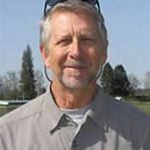 By Steve Ritchie, SuperWest Sports
I
he U.S. Olympic Track and Field Trials started Friday, a year later than originally scheduled, but the competition, highlighted by a world record in the shot put, was worth the wait.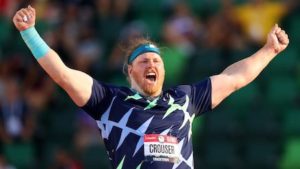 Oregon native Ryan Crouser had been flirting with a world record throw for the past year, and finally got it in impressive fashion in the stadium where he had some of his first experiences in the sport.
On his fourth attempt, he sent the shot nearly out of the pit to a mark of 76-08¼, breaking the world record by 10 inches.
Crouser knew it as soon as the shot left his hand, and he began celebrating in the shot circle before it even landed near the far edge of the pit and then bounced out onto the grass.
The crowd erupted, too, with the shot still in the air—a remarkable and historic moment coming in the first final event of this eight-day meet.

Earlier in the day, Stanford alum Valarie Allman crushed the meet record for the discus in the qualifying round by over 13 feet with a mark of 229-8/70.01.
Allman, the American record holder in the event, led the second-place qualifier by nearly 30 feet. The discus finals take place today at 6:40 pm.
Here's a look at how current Pac-12 athletes fared on the first day of competition. You can see a list of Conference athletes scheduled to compete here.
Day One Pac-12 Results
Hammer Throw – Israel Oloyede of Arizona advanced to the finals with a toss of 231-2, good for 10th place in qualifying. Nathan Bultman of USC placed 18th (220-9) and did not advance.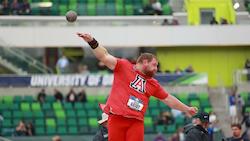 Shot Put – Arizona's Jordan Geist had a very good showing in the amazing shot put competition, which saw 14 throws over 70 feet.
Geist threw a season-best mark of 68-3/20.80 to place seventh.
Three other Pac-12 athletes did not advance out of the qualifying round: Matthew Katnick of USC, 13th; Jonah Wilson of Washington, 20th; and McKay Johnson of USC, 23rd.
Discus Throw – Alyssa Wilson of UCLA qualified for Saturday's finals with a throw of 192-11, nearly 40 feet behind Allman but good for sixth place.
Oregon's Kiana Phelps was 21st in qualifying and did not advance to the final round.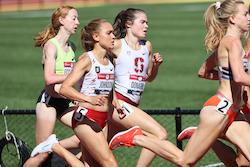 Women's 1500 – Stanford runners Ella Donaghu and Julia Heymach both advanced to the semifinals, placing 11th and 12th respectively.
Donaghu ran 4:12.16 and Heymach was at 4:12.41.
Micaela DeGenero of Colorado ran 4:18.33 and did not advance.
Women's 400 – Shae Anderson of UCLA placed second in her qualifying heat in a time of 51.32 to advance to today's semifinals.
Bailey Lear of USC ran 53.54 and did not advance.
Women's High Jump – USC's Morgan Smalls cleared 5-11½ but did not advance to Sunday's finals. Lily Lowe of Arizona cleared 5-9¾, but failed to advance.
Men's 400 – Johnnie Blockburger of Arizona finished in 46.75 and did not advance.
Men's 800 – Isaiah Jewett of USC won his heat in 1:47.83 and advanced to the semis. His time was sixth fastest among all entrants.
Women's Triple Jump – Oregon's Dominique Ruotolo finished 13th, just out of qualifying, with a leap of 42-11½/13.08.
Women's 100 – TeeTee Terry of USC, one of the favorites in the 100, ran 11.14 and was just fifth in her prelim, but advanced to the next round based on time.
For more Olympic Trials coverage, visit our friends at Track & Field News.
---
—More from Steve Ritchie—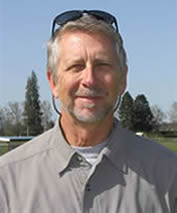 Latest posts by Steve Ritchie
(see all)