Posted on July 27, 2022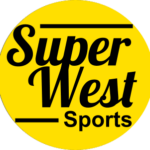 By SuperWest Sports Staff
I
n anticipation of the media vote to be revealed prior to Friday's Pac-12 Football Media Day, we polled our senior writers to predict the season outcome.
The first thing to note is that divisions are dead.
In May, the Pac-12 announced that "Starting in 2022, the two teams with the highest conference winning percentage will face off in the championship game."
Consequently, our writers ranked the teams 1-12 to predict the top two teams to meet on Friday, December 2 in Las Vegas.
All but one writer picked Utah to finish on top. The choices for second and third place varied between Oregon, Utah, and USC, with only UCLA breaking their dominance of the Top 3 spots.
Their consensus prediction appears below, and their individual votes are at the bottom of the page.
Consensus Predicted Finish of 2022 Pac-12 Football Standings
Predicted
Finish
Pac-12
Team
1
Utah
2
Oregon
3
USC
4
UCLA
5
OSU
6
Washington
7
WSU
8
Cal
9
Arizona
10
Stanford
11
ASU
12
Colorado
Were the Utes to win back-to-back titles, it would be their first time in the Pac-12, but not their first repeats by any means.
From 1928 to 1933, Utah won six straight Rocky Mountain Athletic Conference titles., and the Utes won three straight in the Big Seven Conference from 1940 to 1942.
They followed that up with back-to-back titles in 1947 and 1948 spanning two conferences, with the first coming in the last year of the Big Seven, and the second in their first year in the Skyline Conference.
In 1964-65, Utah won two straight in its first two years in the WAC, and then won back-to-back titles in the Mountain West Conference in 2003 and 2004.
Oregon has won six of the last 13 Pac-10/12 championships, including back-to-back titles in 2009, 2010, and 2011, as well as in 2019 and 2020.
USC has won more titles than another team in the Conference, but just three in the last 15 years, the most recent coming in 2017.
How Our Writers Voted
| Predicted Finish | Dane Miller | Jack Follman | Stephen Vilardo | Nick Bartlett | Steve Ritchie |
| --- | --- | --- | --- | --- | --- |
| 1 | Utah | Utah | USC | Utah | Utah |
| 2 | Oregon | USC | Utah | Oregon | Oregon |
| 3 | UCLA | Oregon | Oregon | USC | USC |
| 4 | USC | Washington | UCLA | UCLA | Washington |
| 5 | OSU | OSU | OSU | Washington | OSU |
| 6 | WSU | UCLA | Washington | WSU | UCLA |
| 7 | Cal | Cal | WSU | OSU | WSU |
| 8 | Washington | WSU | ASU | Stanford | Arizona |
| 9 | ASU | Stanford | Arizona | Arizona | Cal |
| 10 | Arizona | Arizona | Cal | Cal | Stanford |
| 11 | Stanford | Colorado | Stanford | ASU | Colorado |
| 12 | Colorado | ASU | Colorado | Colorado | ASU |
---
—More from Staff—