Posted on May 2, 2023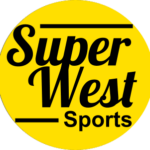 By SuperWest Sports Staff
In this series of updates on the history of SuperWest men's hoops program, we provide a brief coaching summary and a list of the current coaches, along with postseason results, conference titles, award winners, and all-time coaching records.
O
regon won the first NCAA men's basketball national championship and has made the NCAA tournament 17 times, winning eight conference championships, and producing 18 All-Americans.
Howard Hobson, a former Duck player, was hired in 1935 and led Oregon to the inaugural National Championship with a team known as the "Tall Firs."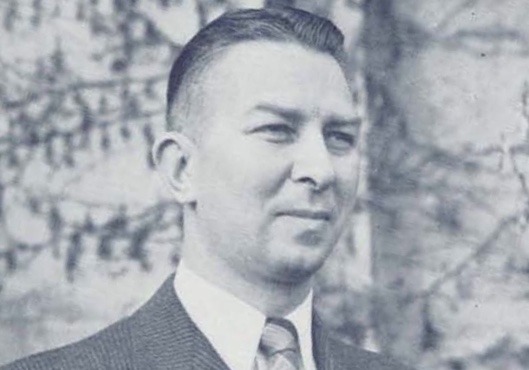 He was also the first coach to win major college championships on both coasts (at Oregon and Yale). He pioneered intersectional play, with the Ducks becoming the first West Coast team to travel East for games.
Hobson was named president of the National Association of Basketball Coaches (NABC) in 1947.
After 24 years of less-than-stellar basketball, Oregon hired Dick Harter away from Penn, where he went 50-3 in his final two years.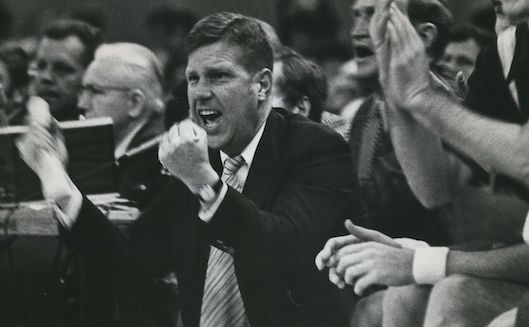 Harter brought a tough and unique brand of basketball to Eugene, and his teams were known as the "Kamikaze Kids" for their scrappy play and swarming defense.
He led the Ducks to the Final Four of the NIT two straight years, in 1976 and 1977, and was named Pac-8 Coach of the Year in 1977.
After a 19-year lapse and five-straight losing seasons, former Harter player Ernie Kent took the reins in 1997, becoming the first black coach in the history of Oregon athletics.
He won more games in his 14 years in Eugene than any other Duck coach before him, taking the Ducks to the NCAA Tournament five times.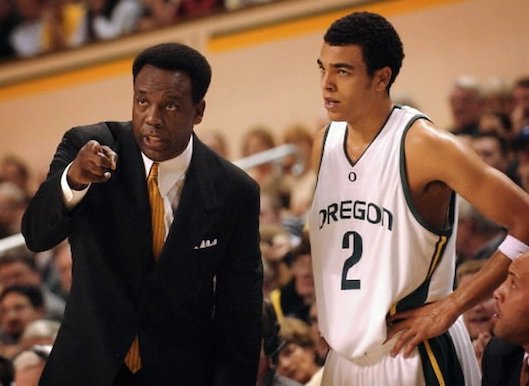 Kent's teams reached the Elite Eight in 2002 and 2007, marking Oregon's deepest run in the NCAA Tournament in 42 years.
He remains the second-winningest coach in program history with an overall record of 235-173.
The hiring of Dana Altman coincided with the construction of Matthew Knight Arena, and he has made it an exceptionally difficult place to play, becoming the winningest coach in the history of Oregon basketball.
Altman has led the Ducks to four conference titles and seven NCAA Tournament appearances, including the Elite Eight in 2016 as a No. 1 seed, and the Final Four in 2017, winning 20+ games in 12 straight years.
He has been named the Pac-12 Coach of the Year three times, in 2013, 2015, and 2016, and the Jim Phelan National Coach of the Year in 2013, while compiling a record of 300-124.
Altman signed a three-year extension in 2019, worth $3.5 million annually, and a one-year extension in 2021 that will pay him $4 million in the 2026-27 season.
In 2022, he ran his streak of consecutive 20-win seasons to 13, going 21-15, despite missing the NCAA tournament for a second-straight year.
University of Oregon (Eugene, OR)
Matthew Knight Arena
Current Coaching Staff
Current head coach:
Dana Altman
(2010-present)
Assistant:
Kevin McKenna
(2010-present)
Assistant:
Mike Mennenga
(2014-present)
Assistant:
Chuck Martin
(2022-present)
Assistant:
Armon Gates
(2023-present)
Executive Director:
Brian Fish
(2022-present)
Postseason Results
National Championships:
1
(1939)
Final Four Appearances:
2
(1939, 2017)
Sweet Sixteen Appearances:
8
(1960, 2002, 2007, 2013, 2016, 2017, 2019, 2021)
NCAA Tournament Appearances:
17
(1939, 1945, 1960, 1961, 1995, 2000, 2002, 2003, 2007, 2008, 2013, 2014, 2015, 2016, 2017, 2019, 2021)
NCAA Tournament Overall Record:
26-16
NIT Championships:
0
NIT Appearances:
13
(1975, 1976, 1977, 1984, 1988, 1990, 1997, 1999, 2004, 2012, 2018, 2022, 2023)
NIT Overall Record:
17-14
CBI Championships:
1
(2011)
CBI Appearances:
1
(2011)
CBI Overall Record:
5-1
Conference Titles (PCC through Pac-12)
Pac-12 Regular Season Championships:
8
(1919, 1939, 1945, 2002, 2016, 2017, 2020, 2021)
Pac-12 Tournament Championships:
5
(2003, 2007, 2013, 2016, 2019)
Award Winners
Naismith Player of the Year: 0
John R. Wooden Award: 0
Oscar Robertson Trophy: 0
AP All-Americans: 7 (Chris Duarte, 2021; Payton Pritchard, 2020; Dillon Brooks, 2017; Aaron Brooks, 2007; Luke Jackson, 2004; Ron Lee, 1976 & 1975 )
Pac-12 Player of the Year: 6 (Payton Pritchard, 2020; Dillon Brooks, 2017; Joe Young, 2015; Luke Ridnour, 2003; Terrell Brandon, 1991; Ron Lee, 1976)
Oregon Head Coaching Records
Coach
Tenure
Record
Conf
Titles
NCAA
Trips
NCAA
Titles
Dana Altman
2010-Present
321-140
4
7
0
Ernie Kent
1997-2010
235-173
1
5
0
Jerry Green
1992-1997
73-69
0
1
0
Don Monson
1983-1992
116-145
0
0
0
Jim Haney
1978-1983
53-82
0
0
0
Dick Harter
1971-1978
113-81
0
0
0
Steve Belko
1956-1971
179-211
0
2
0
Bill Borcher
1951-1956
69-68
0
0
0
John Warren
1944-1945
1947-1951
87-76
1
1
0
Howard Hobson
1935-1944
1945-1947
212-124
1
1
1
William Reinhart
1923-1935
180-101
0
—
—
George Bohler
1920-1923
37-39
0
—
—
Shy Huntington
1919-1920
8-9
0
—
—
Dean Walker
1918-1919
13-4
1
—
—
Bill Hayward
1909-1913
34-29
0
—
—
Charles Murphy
1907-1908
8-9
—
—
—
Hugo Bezdek
1906-1907
1913-1917
17-35
0
—
—
Walter Winslow
1905-1906
0-5
—
—
—
Charles Burden
1902-1904
0-6
—
—
—
---
—More from Staff—