Posted on September 26, 2022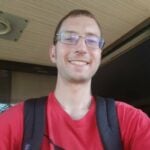 By Nick Bartlett, SuperWest Sports
W
e're handling our CFB Player of the Week selections a little differently this year with the responsibility for making the selections falling squarely on my shoulders.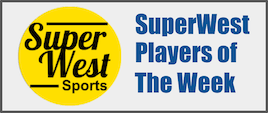 I do my best to be objective each week, basing my picks on comparative performances and stats, but if you think I'm missing something, or maybe some bias has slipped in, feel free to let me know on Twitter.
This week's player picks are the first involving all conference games.
So without further ado, here are my Week Four picks for SuperWest Players of the Week for Offense, Defense, and Special Teams as well as Offensive and Defensive Freshmen.
Offensive Player of the Week: Bo Nix, QB, Oregon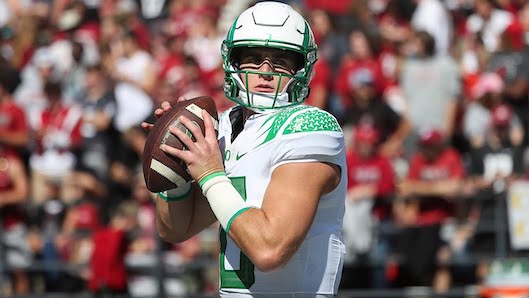 I
wrote off Bo Nix at halftime. Nix wrote off my Cougs in the fourth quarter with two impressive touchdown drives.
He finished the day throwing for 428 yards, four touchdowns, and only one interception.
Defensive Player of the Week: Mase Funa, LB, Oregon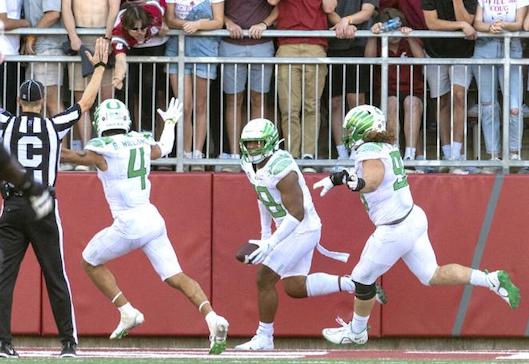 M
ase Funa didn't have a huge stat line, but Funa made the play of the week jumping in front of a screen to seal the win for Oregon.
Because of him, the Ducks College Football Playoff hopes are still alive.
Offensive Freshman of the Week: Jaydn Ott, RB, Cal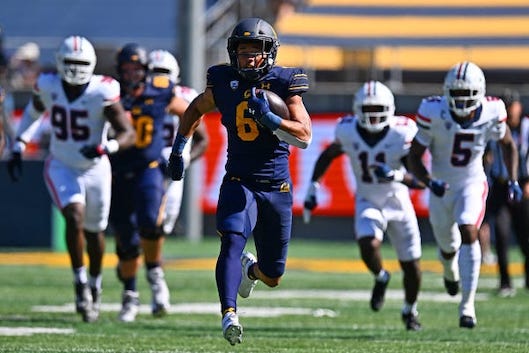 J
aydn Ott rushed for 274 yards, three touchdowns, and averaged 14.4 yards per carry.
Ott could've easily been the offensive player of the week had Cal played a more meaningful opponent.
Defensive Freshman of the Week: Jaden Hicks, DB, WSU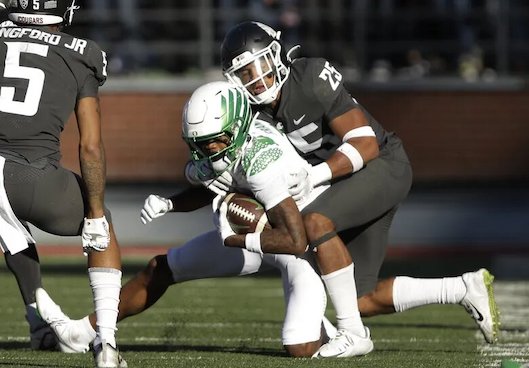 J
aden Hicks had ten tackles against Oregon in a tough loss for WSU.
Special Teams Player of the Week: Peyton Henry, K, UW
Peyton Henry was 4-4 on the day kicking field goals in a comfortable victory for Washington over Stanford.
Honorable Mention
Offensive: Jaren Hall, QB, BYU
Defensive: Eric Gentry, LB,  USC
Special Teams: Camden Lewis, K,  Oregon
---
—More from Nick Bartlett—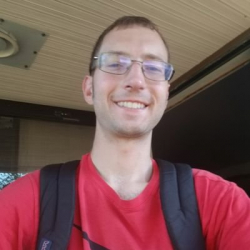 Latest posts by Nick Bartlett
(see all)