Posted on October 8, 2021

  By Nick Bartlett, SuperWest Sports
O
K, first things first: How did I do last week?
Let's just say not so great—which sounds a lot better than crappy—in going 2-3 in the five games of Week Five.
I called the USC-Colorado game right, but then, who didn't?

(Actually our USC columnist, Mik Dietlin, stubbed his toe on that one, but I suspect he was making another point.)
And kudos to little ole humble me for this bold pick: I was right about ASU handling UCLA.
However, I was wrong about the Ducks mincing Stanford, and I was wrong about WSU beating Cal. I was also wrong, wrong, wrong about Washington taking care of the Beavers.
But never fear, failure doesn't deter me from failing again, especially with only four games to get wrong.
So here we go with another week of my Brash Predictions, which include the final scores and just enough commentary to keep both you and me from getting indigestion.
ASU 35, Stanford 21


Sure, the Cardinal beat Oregon, but they still looked like crap for the majority of the second half.
At least, until the refs decided to toss around a few flags to get them going.
Stanford may have snuck up one elite Pac-12 team, but it won't happen again.
ASU is looking as hot, scandalous, and dangerous as a 1950s Calendar Girl. And Jayden Daniels is a high-IQ quarterback surrounded by good-looking skill players.
Sun Devils by 14.
USC 35, Utah 25


Unfortunately for the Utes, talent is still an important part of winning football games, and they are badly outmatched by USC in that department.
Fortunately for Utah, I said the same thing last week about Oregon State, and they bullied the Huskies all over Reser Stadium.
The fact is, both the Beavers and the Utes do a better job of developing talent than the elite "sign-and-play" Trojans.
If USC hadn't slipped up against Stanford, this likely would have been a trap game. But they did, and it's not.
Trojans by 10.
UCLA 49, Arizona 17


The Bruins enter this contest on an up-and-down streak. I guess you could say the same thing about Chip Kelly's coaching tenure in Westwood, but honestly, it's been mostly down.
The UCLA defense has allowed 35 points or more in their last three outings, including 40 in two of those contests.
Luckily for the Bruins, they're playing a JV team this week in Arizona.
Yes, I know, that was a cheap shot. On the flip side, I think Jedd Fischer will be trouble once he gets things rolling in Tucson.
UCLA is way too talented for the Wildcats to pull off any kind upset, even if the entire crowd shows up dressed all in white, as planned. Arizona is in a tough place.
Bruins by a whole lot.
Washington State 33, Oregon State 30


In a game that may oddly end up being the most important contest of the week, the Beavers have an opportunity to defend their North lead in the Palouse.
This one could feature an offensive explosion, and it should be a lot of fun to watch.
Wow, could OSU vs. WSU be the game of the week?
We all knew good things would happen once Larry Scott was shown the door, but who could have predicted that George Kliavkoff could elevate this rivalry so quickly?
Cougs by 3.
---
—More from Nick Bartlett—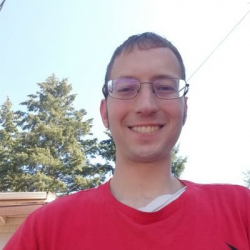 Latest posts by Nick Bartlett
(see all)