NBC Sports: Although the Commissioner has subtly shifted his vow from playing a full season to playing a complete one, the NFL privately has a high degree of confidence that the 2020 season will be played in full, pandemic notwithstanding.
Yes, a hardened bubble in some cities may become necessary, with extended "voluntary" hotel stays by players, coaches, and essential staff (some teams will do it all week, non-stop; some are thinking about a Tuesday-to-Sunday approach), who would remain away from family in order to avoid becoming infected by kids, spouses, or others who may be living with the players, coaches, etc.
But it's believed that, if the spread of the virus can be limited during training camp (there were zero additions to the COVID-19 list on Saturday), it will become easier not harder when the time comes to play games.
---
—More from News Feed—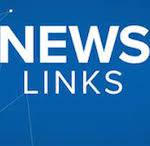 Latest posts by News Feed
(see all)