Posted on August 18, 2019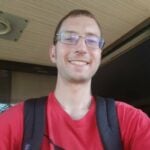 By Nick Bartlett, SuperWest Sports
How badly did Pac-12 hoops need fresh blood after last season? The Conference of Champions ranked last among the six major basketball conferences in the NCAA NET Ratings.
Not surprisingly, three schools brought in new head coaches during the offseason, hoping to turn around their respective fortunes. The other nine Pac-12 programs can only hope the moves will help bolster the Conference's reputation as a whole.
Each of the new coaches—UCLA's Mick Cronin, California's Mark Fox, and Washington State's Kyle Smith—bring different backgrounds and coaching styles to the challenge of revitalizing their programs, with varying outlooks.
UCLA's Mick Cronin: Smothering Defense
New UCLA head coach Mick Cronin at his introductory press conference. | Getty Images
Quick-Hit Background
Mick Cronin is a hard worker who won 67 percent of his games in his previous stint at Cincinnati, where he also compiled the most wins among active Division I coaches under age 50. But those accomplishments can't cover the one glaring hole in his resume: His teams have never advanced beyond the first weekend of the NCAA tournament. Clearly, it is a shortcoming that must be overcome if he is to thrive and survive at UCLA.
Coaching Style
Cronin's style is a product of his love for tough defense. His Bearcats thrived on pressure, often swarming opposing teams into submission. He has made it a mantra for his players: "You're going to play hard, and you're going to play defense, or you won't play."
A gritty competitor and hard worker, Cronin could be exactly what UCLA needs after a season in which the Bruins were called "soft." He's hungry to make the best of the opportunity, but to do so, he will have to reestablish a culture of winning through toughness, which has been lacking the past couple of seasons. That begins with defense, and his Cincinnati team allowed just 62.7 points per game last year, 14th-best in the country. 
Cronin's open-stance defensive scheme is unique. In layman's terms, it enables off-ball defenders to keep their chests—instead of their backs—open to the basketball. This allows for intensified pressure on ball, and makes it easier for defenders to clog the paint and keep a driving player from reaching the rim. 
No defense is perfect, and the main drawback of Conin's is that it affords opponents easier three-point shot opportunities in a drive-and-kick scenario. Simply put, it's more difficult to contest a three-point shooter when the defender's back is turned to the ball. On the offensive end, Cronin's Cincinnati team scored only 71.7 points per game last season, which ranked 199th in the country.  
Short-Term Outlook
Cronin seems like the right fit for the struggling Bruins, but it will take some time for him to return UCLA to the promised land.
Critics of Cronin's hire note his inability to recruit five-star talent while at Cincinnati. There is no guarantee he will do so at UCLA, but that feat has always been easier in Westwood. Attracting a regular stream of elite talent will be essential to reaching the Sweet 16, and beyond, with the regularity fans have come to expect.
Cronin also has a history of being on the short end of key rivalries and big games. His Bearcats went 5-8 against Xavier, not an outcome Bruins supporters would accept against fellow Conference blue blood Arizona.
As might be expected with a coach who favors scrappy defenses, Cronin has been known to get feisty himself at times. At Cincinnati, he was quick to take on the refs, and once jawed with—and seemed ready to fight—an opposing team's player. It will be interesting to see how his aggressive personality goes over at one of the most legendary programs in the country, where soft-spoken John Wooden set the standard.
In his first year, I see Cronin improving the Bruins to a top five Pac-12 team. Even with a mediocre offense, an elite defense should be enough to immediately improve UCLA's record over last season.
Down the road, however, he will need to do a much better job of coaching than he did at Cincinnati to climb to the pinnacle of the Conference. That will be expected at UCLA, and anything less than multiple deep tourney runs will shorten Cronin's tenure as a Bruin.
Cal's Mark Fox: Maximizing Player Strengths
New Cal head coach Mark Fox at his introductory press conference  | Getty Images
Quick-Hit Background
Mark Fox spent nine seasons as the head coach at Georgia before his dismissal after the 2017-18 season. While at Athens, he logged four 20-win seasons, made two NCAA tournaments, and added three NIT bids. But though he managed to turn around the struggling Bulldog program, he never won a single NCAA tourney game. 
Coaching Style
Fox is a balanced and adaptive coach, whose teams reflect the strengths of his players. During his tenure at Georgia, the Bulldogs were defense-oriented. In his final season, they ranked seventh in the nation in defensive field goal percentage at 39 percent.
Before his coaching stint at Georgia, Fox was the head man at Nevada, where he fueled an impressive offensive attack. In the 2007-08 season, the Wolfpack ranked 56th in the nation in scoring offense, a decline from their 2006-07 season, in which they finished 29th. 
Rather than impose a particular system on his players, Fox prefers to assess the strengths of his roster, and implement his strategy accordingly. When asked about his coaching style at Georgia, he replied, "We played a way that gave us chances to win." Fox is also known as a players coach: Realgm.com ranked him as the best coach in the country in player development in February 2012.
What does this mean for his style at Cal?
Fox could be just what the doctor ordered for a program coming off a terrible two-season stretch with only five combined conference wins. The Bears also lost several key players. Those who chose to stay are loyal, and they don't need someone to scream commands at them; they need a coach who will instill confidence, and help them grow, both on and off the court. 
Short-Term Outlook
It will likely take Fox two or three years to revitalize the Cal basketball program, but there's every reason to believe he can make the Bears competitive again.
It helps that he will be getting a fresh opportunity in a conference that has been struggling of late. Fox built a winning program at each of his last two stops, and he'll have ample opportunity to do the same in Berkeley.
Working in his favor is the current state of affairs: Things literally can't get any worse for the Bears, who have been down so long, they have nowhere to go but up. While this takes the pressure off in the short run, he will need to show at least some improvement from Year One to Year Two, if he expects to stick around. Just ask Wyking Jones.
While Cal basketball doesn't have the prestige of UCLA or Arizona, the Bears have had enough success over the years to recruit the quality players they need to occasionally make the Dance and advance. All time, the Bears have gone to 19 NCAA tournaments, earning three final-four appearances, and one national title.
I believe the Golden Bears will finish around seventh or eighth in the conference this year, a significant improvement over their last-place finish the last two seasons.
In three years, if all goes well, Fox should have the Bears on the brink of returning to the NCAA tournament, a trip Cal hasn't made since 2015.

WSU's Kyle Smith: A Different Brand of 'Moneyball'
New WSU head coach Kyle Smith at his introductory press conference  |  Getty Images
Quick-Hit Background
Kyle Smith came to Washington State from the University of San Francisco, where he was the head man in charge for three years. During that span, he posted a 63-40 record, including three-consecutive 20-win seasons. His teams qualified for two postseason tournaments, resulting in a runner-up finish in the 2018 CBI. The main concern with Smith is that he has never before been a head coach in a power conference. 
Coaching Style
WSU fans should be excited about Smith's unique coaching strategy, which relies heavily on analytics. The easiest way to understand his approach is to reference the movie "Moneyball." Smith's methodology has been dubbed, "Nerdball," though he recently expressed a preference for "Data Raid." 
Essentially, his strategy relies on finding ways to get more productivity out of less-talented players. Some might see it as a gimmick, but it takes a unique approach to win in Pullman.
Barring a seismic change in Wazzu athletics, the Cougars will never recruit the high level of talent other Pac-12 schools regularly accumulate. Pullman lies far from college basketball's epicenter, and it doesn't help that Beasley Coliseum hasn't been renovated since it opened in 1973. 
Smith's strategy will require the Cougars to compete with more-talented teams the old fashion way, by valuing each possession and taking good shots. It's not impossible to win big in Pullman. Former WSU coaches Marv Harshman, George Raveling, Kelvin Sampson, and Tony Bennett have all found ways to get it done.
Short-Term Outlook
As with most rundown programs, it will take Smith more than a season or two to get the Cougars back on track. His first year probably won't bring much change, with WSU once again competing with Cal to avoid the Pac-12 cellar. 
Despite the difficulties, Smith seems like the right guy to elevate Wazzu basketball to better times. He has won at every school where he has coached, without the advantage of having a major conference as a recruiting platform.
However long it takes to get the ball rolling again in Pullman, Smith will have his share of ups and downs, especially in Pac-12 play. The key will be remaining calm and focused when things go wrong, as they inevitably will in the Palouse. His mindset could be the difference between perpetrating a perennial loser, or transforming WSU into a program on the rise. 
One thing that may work to Smith's advantage is his family's familiarity with the area. His wife was born in "Cougar Country," a general code phrase for Eastern Washington. It takes a unique spirit to live in the rolling hills of the Palouse, and he isn't likely to be thrown off by sub-zero degree temperatures and blizzard-like
conditions during hoops season.
The Cougars have given Smith his first real shot to make a name for himself in an elite conference. Can he make good on it? This first year will be rough, but I believe he will have the Cougs competing for an NIT tournament bid within three years. That hasn't been done at WSU since the Klay Thompson era. 
Upshot: Don't Expect Overnight Success
All three of the new Pac-12 coaches should improve their respective teams eventually, but I don't see any of these programs becoming a conference powerhouse overnight. Regardless, it will be nice to see some new faces around the Conference. Ideally, they will help provide a competitive energy that has been missing the past few years. But even if they do stink up the joint, we can still count on Bill Walton to tell us everything there is to know about them.
---
—More from Nick Bartlett—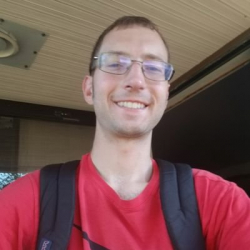 Latest posts by Nick Bartlett
(see all)