Posted on June 11, 2021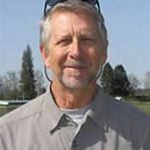 By Steve Ritchie, SuperWest Sports
Flash back to the 2019 NCAA Track & Field Championships in Austin, Texas…
Oregon junior Carmela Cardama Baez was projected to be a possible scorer in the 10,000 meters. New Mexico's Weini Kelati was the heavy favorite in that race, and she built a sizable lead over most of the field.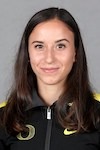 With a mile to go, Baez was in eighth place, and way behind Kelati. It looked like the best she could do was to move up a couple of places.
Kelati was breezing to an easy victory.
But Baez began to find her rhythm, picking up the pace and gradually passing runners. First one, then another, and another.
The crowd began to notice her and there was a noticeable buzz among distance fans. Going into the last lap, Baez was still more than 30 meters behind Kelati, but she was closing fast.
The buzz became a roar as people realized she had a chance to catch the leader, and she did catch her on the final straightway, pulling even with 50 meters to go.
Kelati summoned up a final surge to regain the lead and win by a couple of strides.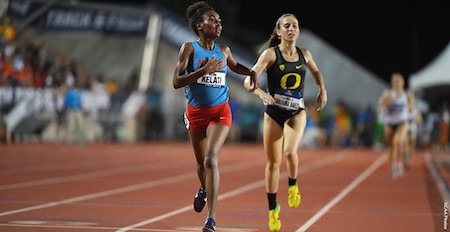 Baez was happy, but seemingly in a state of shock after the race.
"I just tried to get (runners) one by one," she said. "I wasn't really thinking, I was just going for it. When I got next to her, I was just looking at the line and trying to get there."
That race was the turning point for her, Baez said. The confidence she gained in the Austin race would fuel her training throughout the Covid pause in competing.
Flash forward to Thursday's 2021 NCAAs in Eugene, Oregon…
Two years after the Austin race, Baez lined up for the start of her last 10,000 meter race at Hayward Field as a Duck runner.
This time Baez was regarded as a serious contender, but again was facing a strong favorite in Mercy Chelangat of Alabama.
Chelangat had won the NCAA cross country title in March, recording the fastest 10K time in the nation. She also possessed the ability to win a close race with her finishing speed.
Once the race started, Baez stayed close to the front of the pack. With eight laps to go, Chelangat started to pick up the pace in a serious way, and the pack began to string out.
Soon, it was just Chelangat and Baez.
With 900 meters to go, Baez glanced over at her coach, Helen Lehman-Winters, to see if it was time for her to go. She got her answer and moved past Chelangat with a strong move, but Chelangat stayed right with her.
At the bell Baez surged again and this time Chelangat had no response.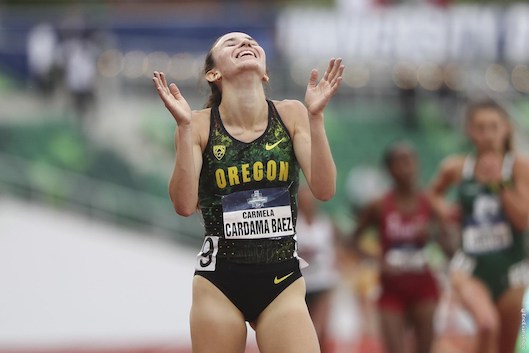 Baez kept increasing her lead throughout the last lap and hit the finish line in 32.16.13—a big PB—with a huge smile.
She walked over to the stands and was mobbed by her teammates and friends, as well as Lehman-Winters.
"I had been dreaming of a big race at the University of Oregon for a really long time," Baez told reporters after the race.
She said she was a sophomore in high school when she heard about Hayward Field and the World Junior Championships there in 2014. Unfortunately, she was three seconds too slow and was not selected by the Spanish track federation for the meet.
Baez described a series of disappointments in realizing her dream, even after she transferred to Oregon as a sophomore. She never had the chance for her dream to come true . . . until now.
"It has been this long time of waiting. It just means so much because it's been a long process and to finally get this today with my parents watching from home and my friends screaming for me from the sidelines it means a lot. It reminds me of how much work, time and patience it takes and how many people you need in your corner. It's not just my triumph . . . 
"2019 was a breakthrough race for me . . . It just made me believe that things could go right if you can just be gritty. Things can happen, magic can happen. In 2019 I just gained a lot of confidence and trust in myself and my instincts.

"Today I was just happy to be here. This is my last race as a Duck. (Friday) is my last final in grad school at Oregon. There is a lot to celebrate regardless of how I finished. I decided to run for myself and just have fun with it."
Asked if she was ready for her final in the morning, Baez just broke into joyous laughter and said she hoped her professor wouldn't see this interview.
"I am a good student," she said with a big smile.
Baez said she is looking forward to signing with an agent and finding a training group in the U.S. to join. She also plans to race in the Spanish Olympic Trials in late June.
For more Olympic Trials coverage, visit our friends at Track & Field News.
---
—More from Steve Ritchie—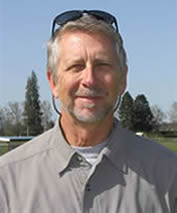 Latest posts by Steve Ritchie
(see all)