Posted on December 26, 2020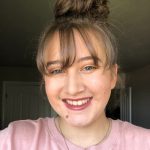 By Sammy Mora of Dash Sports TV for SuperWest Sports
T
his is something I never thought I would write. When you sign up to be a sports journalist, it never crosses your mind that you would have to write a story about a young life being gone so soon.
But the unthinkable happened on Friday night as Utah freshman running back Ty Jordan was accidentally shot and killed. He was only 19.

While Jordan only suited up for the Utes five times, his impact was felt instantly. He was named the Conference Freshman of the Week for three weeks in a row, and capped off his season with the honor of being crowned the Pac-12 Offensive Freshman of the Year.
He finished the year with six touchdowns and 597 rushing yards.
But those accolades mean nothing compared to the type of person Ty was. Offensive lineman Jaren Kump said on Twitter that when Jordan was given the game ball from the matchup against Oregon State, he shared it with the entire O-Line.
Utah fans knew he was special, but it didn't get to Ty. He did everything for his mother, who passed away in August of this year. After his game vs. Oregon State, he talked about how he wanted to make his mom proud.
"I can't explain it with words, it was just so amazing and so exhilarating," Jordan said postgame. "I grew up my whole life wanting and dreaming to be a college athlete and now I'm here. I am experiencing my first couple of games, my first touchdown, and so that was just amazing. I feel like I made my mom proud."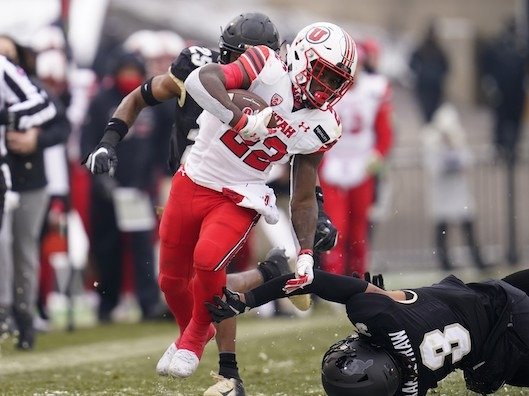 Personally, my love of Jordan grew from game to game. When all else looked bleak with the Utah offense, he was there, a shining star, ready to turn into a massive supernova. Week after week he was the pick for the Conference Freshman of the Week for me and my co-host at Ute Dash, Cole Bagley.
After his short but remarkable freshman campaign, I was counting down the days until I could watch him blast through defenders and put himself on the path to becoming one of Utah football's all-time greats.
Unfortunately, that day will never come.

But Ty's legacy at Utah has already been paved. He was the first freshman since 1995 to rush for more than 100-yards in three consecutive games. The sky was the limit for Ty. He had been compared to the likes of Zack Moss, and again, he took it with nothing but humility.
"It means a lot actually to be mentioned with the name Zack Moss," Jordan said after the victory over WSU. "He's done so many great things for the program. I know I got some big shoes to fill. I haven't really gotten there yet. So I'm just going to stay hungry, stay humble. It feels great though, it feels like I made my mom proud."
But of course, Ty wasn't Zack, and Zack isn't Ty. Ty Jordan had his own style, both as a running back and as person. And he was determined to make his own long-lasting impact on Utah football. His humbleness and drive were setting him up to have a successful career at Utah and in the NFL.
The condolences came flooding in from every team in the Pac-12 as well as schools such as Texas, where Jordan originally committed last year.
Utah athletic director Mark Harlan expressed the sentiments of many in a heartfelt statement:
"Words cannot express the devastation and heartache that our team is feeling right now upon learning of the tragic death of our teammate and brother, Ty Jordan. Ty's personality and smile were infectious and he made a huge impact on our program in the short time he was with us."
The outpouring of grief and sense of loss puts things into perspective: Life is so much bigger than football.
That outlook may have been expressed best by Dan Sorenson of UteZone.com, who wrote:
"Be kind. Do it for Ty.
Give to others. Do it for Ty.
Build your life into something more. Do it for Ty.
Commit to acts of love. Do it for Ty.
Be the best version of you. Do it for Ty.
Because greatness can and will be created. And it should be celebrated. So let's commit to doing something great. Let's all do it. #ForTy."
My heart hurts.
For the Jordan family who has already been through so much this year. For the Utah players and coaches. And for the fans.
The world was robbed of a beautiful young talent who seemed bound for nothing but greatness, both as a player and as a person.
You can watch Mora's Ute Dash Sports Talk Shows on Dash Sports TV, and read her other sports articles at the Daily Utah Chronicle.

---
—More from Sammy Mora—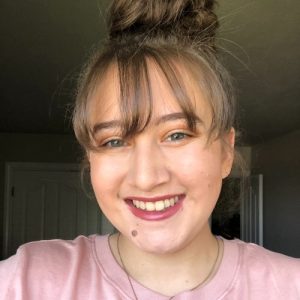 Latest posts by Sammy Mora
(see all)