Posted on July 12, 2020


  By Dane Miller, SuperWest Sports
As the fate of the 2020 football season continues to sort itself out, we've selected five of your Pac-12 basketball questions to answer in this Mailbag Answer column, ranging from potential COVID-19 restrictions on international players from a reader in Eugene, to a question about the Conference favorite from a reader in Fresno, Calif.
***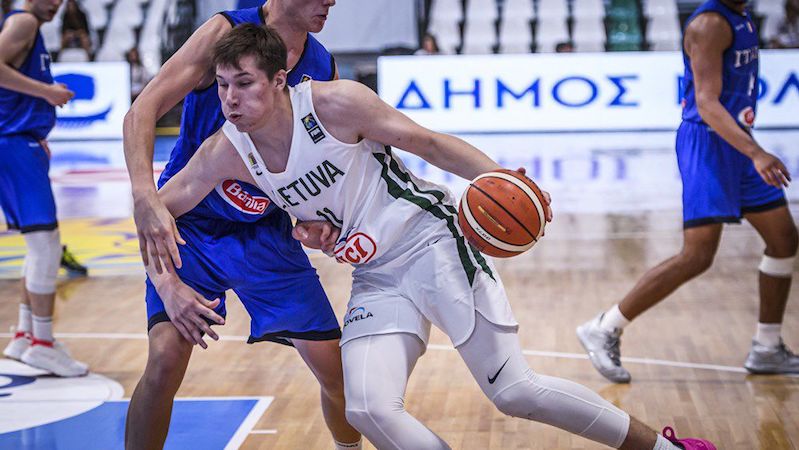 How much more will the coronavirus restrictions affect Arizona basketball with all their international players? Maybe that wasn't such a great idea after all…
—Robby in Eugene
One thing is for certain, Sean Miller and his staff wouldn't have focused on European prospects if they thought there was a chance the players would be barred from entering the country.
The COVID-19 restrictions were in place when most of the recruits committed, and it was surely part of the discussion. But Miller and company have enough experience with the visa process to allay any concerns. The knowledge gained from bringing in players directly from Europe, like Lauri Markkanen and Dusan Ristic, was likely pitched during the process.
Nearly every player that committed could have signed a professional contract in Europe, and the experience Miller has in navigating the student-visa law was probably a big part of their decision to come to the desert.
During the Miller Era, players such as Markkanen, Ristic, Josh Green, Emmanuel Akot, Keanu Pinder, and Kyryl Natyazhko have all been on student-visas of one form or another. With more than a decade navigating those waters, the Arizona staff is well-versed in the regulations affecting their international players.
Each offer was undoubtedly cleared by the compliance department, and poured over by lawyers, before discussions entered the closing stages.
The recent federal decision to bar international students from remaining in the country if their universities go to online-only classes was an unexpected move, but the University of Arizona quickly announced they would hold enough in-person classes to prevent its students from facing that potentiality, which is making its way through the courts.
A similar curveball could be coming, either under federal immigration law or state regulations to control the virus, but the school has a vested interest in protecting all of its international students and would respond effectively.
In the end, the virus restrictions won't affect Arizona any more than it affects the rest of the Conference.
***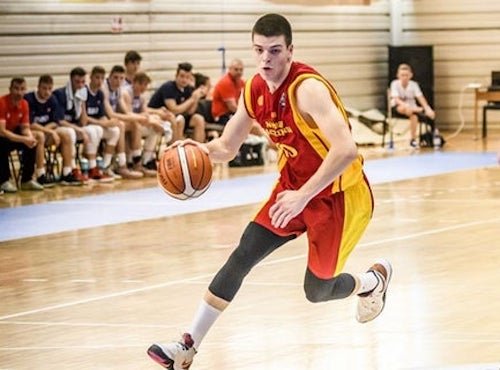 Among the bottom-dwellers, which team recruited better in the off-season, Wazzu or Cal?
—John in Seattle
In Pullman, Kyle Smith has put together what is easily the most surprising class in the Pac-12. Headlined by Andrej Jakimovski, a four-star small-forward out of Macedonia, and Carlos Rosario, a four-star small forward out of California, the Cougars' recruiting class is the fourth-best in the Conference and 31st nationally.
Along with Jakimovski and Rosario, Dishon Jackson and Efe Abogidi add needed size to the front-court after the departure of Jeff Pollard. Both are three-star centers that should fit well into Smith's "Smart Ball" system.
The backcourt was addressed too. Three-star guards TJ Bomba and Jefferson Koulibaly provide additional balance to the class. It many aspects, it's a complete group that addresses every aspect of the floor.
Of the six commits, five rank in the Top 400 and two place in the Top 200. Only Koulibaly falls outside that range, and he may be one of the more underrated prospects in the Pac-12.
If CJ Elleby decides to return for his junior year, Wazzu could be a legitimate contender for a Top-4 seed in the Pac-12 Tournament in March.
In the Bay Area, things are moving a bit slower, but are trending in the right direction. Mark Fox didn't have as many spots to fill as Smith, though the two incoming recruits will likely start.
Monty Bowser is a four-star small-forward out of Oakland who should make an immediate impact. Retaining local talent is vital to Cal's revival, and Fox knows it. Bowser is the type of player the second-year coach can build around, and the Bay Area product should help to convince others to follow his lead.
For the second recruit, Fox went all the way to New York. Jalen Celestine is a three-star shooting guard who should see consistent playing time. He may have to earn his way into the starting lineup, but landing an East Coast prospect in the first cycle is a positive sign for the reach of California's recruiting.
The two prospects are indicative of Fox's recruiting philosophy: lock down the Bay Area and expand to the East Coast. It's a smart plan that should bear fruit. It's just a matter of time.
***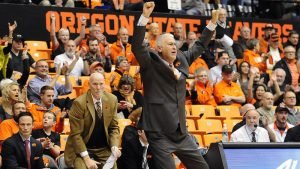 What will Wayne Tinkle have to do to get canned next year? I'm pretty much done.
—Harold in Philomath, Oregon
You're preaching to the choir, Harold.
Regardless, Tinkle signed a contract extension in 2019 that keeps him on the payroll through the 2022-23 season.
On the bright side, his buyout is only $750,000. That's money that Oregon State's Athletic Director Scott Barnes could potentially whip up from donors if things go south this year.
But let's not throw Tinkle under the bus just yet.
He's had some success during his tenure, including an NCAA Tournament appearance in 2016 and a fourth-place finish in the Pac-12 in 2018-19. Things haven't been quite as bad as they may seem.
On top of that, the Beavers are 4-2 against Oregon over the last three seasons. Most teams in the Pac-12 aren't even close to having a winning record against the Ducks during that time.
Unfortunately, that's just not the way it feels in Corvallis.
For this season, Tres Tinkle and Kylor Kelley graduated, and Ethan Thompson has an NBA decision to make. The recruiting class is nothing to write home about, and if Thompson doesn't return the offense could be in serious trouble. At the very least, things are trending in the wrong direction.
Just look at the success Kyle Smith is having on the Palouse. The modern age of college basketball is based on recruiting, and Tinkle isn't getting it done. Smith has proven the coaching systems of the WCC translate to the Conference of Champions, and OSU risks getting left behind if they aren't willing to make a change.
But to address your question directly, it would probably take a poor non-conference season and less than five wins in conference play to generate termination discussions.
If things don't go as planned this year, Barnes and the OSU boosters should take a hard look at St. Mary's Randy Bennett, Pepperdine's Lorenzo Romar, Pacific's Damon Stoudamire, or even UC Irvine's Russell Turner as viable alternatives. Of the four, Bennet may be the biggest stretch, but for enough money, Romar, Stoudamire, and Turner would likely jump at a Pac-12 offer.
***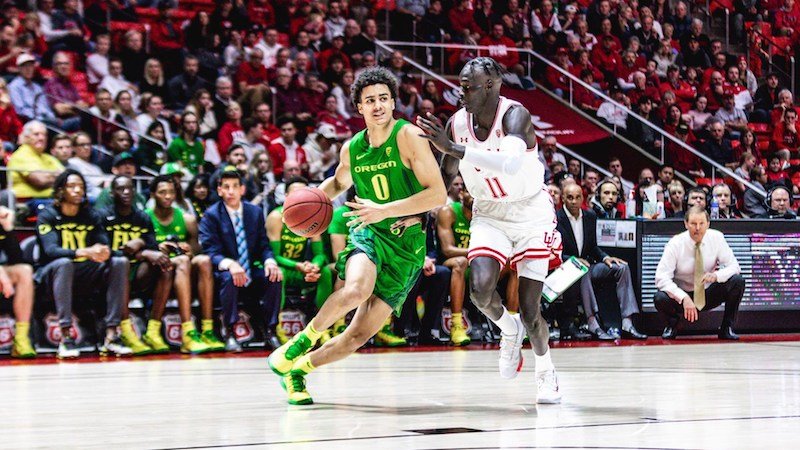 Who will be the most valuable basketball player in the Pac-12 next season? Will it be someone who played last year or a newcomer?
—William in Oro Valley, AZ
In all likelihood, it will be someone who played last year.
Of the returning stars, Oregon's Will Richardson is a candidate to hang your hat on. His command of the Duck offense will be in full force after the graduation of Payton Pritchard, and he has enough talent around him to lead the Ducks to another strong finish.
Typically, the Player of the Year is awarded to the best player on the best team. It goes without saying, but the top player on Oregon each season is an easy pre-season pick to win the award. For this year, Richardson is the man.
Of the players who have yet to remove their names from the NBA Draft, CJ Elleby is a strong option as is McKinley Wright IV. However, neither Washington State or Colorado is projected to win the Pac-12, which dampers their individual chances.
On the other hand, Remy Martin would probably be the front-runner if he decides to return to Arizona State. Similarly, UCLA's Chris Smith and Stanford's Tyrell Terry would be mentioned among the favorites if they were to return for one more season.
As for the incoming freshman, USC's Evan Mobley, ASU's Josh Christopher, and Stanford's Ziaire Williams are all candidates. Each has lottery pick potential and project to be among the best players in the nation. A Pac-12 regular-season championship from either of the three programs could ensure their star freshman ends up as the Conference's Player of the Year.
Other notable candidates include Utah's Timmy Allen, Washington's Quade Green, Arizona's James Akinjo, and California's Matt Bradley.
Normally, the NBA Draft process would have already occurred and teams would be gearing up for next season. The Coronavirus has set everything back, and now players have until August 3rd to remove their names from the Draft. Until then, it's difficult to predict who may end up as the most valuable player.
Putting that aside, on a purely team-by-team basis, the most valuable player to his program's success is arguably UW's Quade Green. The former McDonald's All-American is among the Pac-12's elite point guards, and if Washington were to make a run at the Conference title he could emerge as the favorite.
***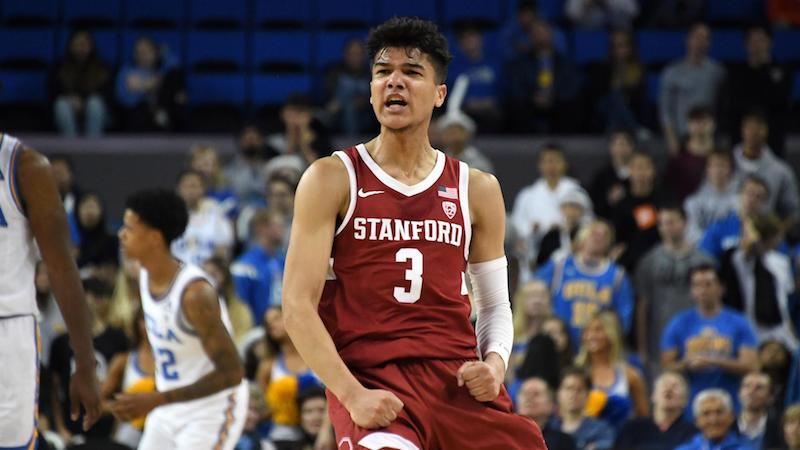 All the transfers and recruits coming and going have my head spinning. Who should be the favorite heading into hoops next season? Thanks.
—Daniel in Fresno, CA
Until the NBA Draft process runs its course, that's impossible to say. The decisions of Remy Martin, Tyrell Terry, Chris Smith, McKinley Wright IV, Tyler Bey, and CJ Elleby each figure to impact the analysis.
Of those six, Martin and Terry carry the most weight. Both ASU and Stanford are loaded with incoming talent and project to contend for a Pac-12 Championship regardless of their decisions. If both return, the Cardinal could emerge as the favorite, but Bobby Hurley's swagger would be difficult to pick against.
Other than those two, Oregon and Arizona are perennial contenders that shouldn't be overlooked. The Ducks unexpectedly lost CJ Walker to the transfer portal, and the Wildcats' chemistry is in question with five international recruits incoming.
UCLA is a solid option, but Smith's decision looms large, especially after the coveted Makur Maker chose Howard over the Bruins. Similarly, Bey and Wright's NBA decision could dramatically alter CU's projected win total.
Most unexpectedly, Elleby's decision could make Washington State a legitimate dark-horse in 2020-21. If the prolific scorer were to return, the Wazzu roster would have enough talent to compete with the upper-echelon of the Pac-12.
Not to be overlooked, incoming freshman and projected lottery pick Evan Mobley could lead USC to a championship.
With so many moving pieces, it's still unclear. But at this point, Stanford and Arizona State are arguably the favorites, followed closely by Oregon, Arizona, and UCLA.
---
Have a question? Submit it at our Mailbag Page.
---
—More from Dane Miller—

Latest posts by Dane Miller
(see all)