Posted on January 22, 2021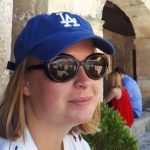 By Lauren Mattice, SuperWest Sports
A
fter almost a year since the cease of competition due to the coronavirus, Pac-12 men's and women's water polo teams are gearing up for their first contests back this month.

The threat of team outbreaks will arguably be more critical in determining any schools' success this season, as the top picks for the College Water Polo Association national preseason poll matched last season's outcomes.
On the men's side, No. 5 Cal will be hosting No. 3 UCLA and the tied-for-No. 1 Trojans to kick off the season.
The Bears boast a strong incoming freshman class, all holding 2019 High School All-American honors, along with All-American and All-MPSF honorable mentions sophomore center Nikolaos Papanikolaou, sophomore goalkeeper Adrian Weinberg and senior 2-meter and captain Nikos Delgrammatikas.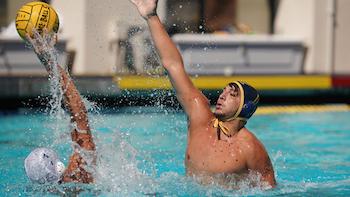 The Bruins are fortunate to bring four of their top five scorers back into the mix, including Tyler Abramson, who brought in a MPSF-high 98 points. UCLA came in third in the 2020-21 MPSF Coaches' Preseason Poll with 19 points, projecting a third-place finish to match their MPSF campaign in 2019.
Not to be left out, No. 1 USC will face last-minute roster changes due to members of the traveling team staying home to quarantine.

Also missing in the lineup are UCLA transfer junior driver Ashworth Molthen, junior driver Hannes Daube and redshirt junior driver Marko Vavic, all playing abroad for VK Primorac, Olympiacos and Roma, respectively. The three received a NCAA waiver to save their remaining collegiate availability to play in Europe.
Though their season schedule isn't fully set, Stanford has been tapped to host the National Collegiate Men's Water Polo Championship later in March. The Cardinal faces big losses with two-time Peter J. Cutino Award winner and Olympian Ben Hallock graduating and playing professionally.
With men's programs outside of the Conference such as UC Davis and UC San Diego sitting the season out because of COVID-19 concerns, the tentative schedule could see its demise with one small push.
This weekend's matchups with UCLA, Cal and USC will be the first of three round-robin tournaments to round out the regular season. With Stanford joining at a later date, the Pac-12 schools will compete against each other a few times and keep all games within the Conference.

At the end of the season, UCLA will host the MPSF Championship Tournament and the Cardinal will bring the best and brightest teams to Palo Alto for the NCAA Tournament.
The Pac-12 coaching staffs will have to balance their time between the men's and women's teams in the flipped-season format. The women's teams experienced a more abrupt ending to their seasons last March, with many seniors turning down an extra NCAA year of eligibility to give back their caps and graduate.
With the mainstay of the resumption of the season, the annual Barbara Kalbus Invitational, hosted by No. 6 ASU and set for late February, there's plenty of time for more teams to consider holding off until the landscape looks safer.
On a brighter note, several Pac-12 teams inked multiple signings from incoming players that should pose considerable threats, adding strength to their rosters.

Six athletes, including CIF champions and USA Water Polo national team program participants, are headed to Berkeley to bring the team's CWPA ranking back from the bottom 10. The Sun Devils came out of the gate running on National Signing Day with six field players and two goalies committing, one of which, Vanda Baksa, comes from the Hungary national team.
No. 2 Stanford's class of 2025 hails from all across the country, with long distance swimming champion Shaye Story coming from Hawaii to Floridian Alissa Pinciroli Pascual bringing her experience from the Brazilian national team to the water polo powerhouse.

No. 1 USC and No. 2 UCLA continue a tradition of signing recruits from Southern California, the latter seeing three from Laguna Beach High School and the former gaining a Trojan legacy in Julia Janov, the daughter of USC All-American and women's water polo assistant coach Peter Janov.
All things considered, the rosters are there, the teams are ready. It's not so obvious that the health precautions are as well.
---
—More from Lauren Mattice—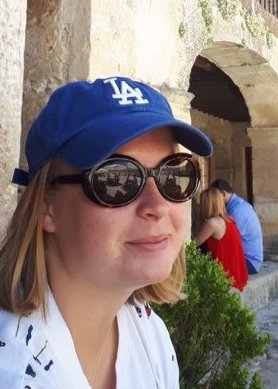 Latest posts by Lauren Mattice
(see all)