Posted on January 17, 2023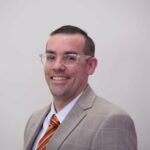 By Matt Wadleigh, SuperWest Sports
D
oes anybody want to win the Mountain West Conference?
It doesn't seem like it.
Over the last 10 days, New Mexico lost to UNLV, Boise State then beat UNLV, Nevada beat Utah State, New Mexico beat SDSU, and Colorado State then beat UNLV.
What is happening? Who knows, but there are plenty of eye-popping matchups this week.
Nevada at Boise State
Tuesday, January 17
6:00 pm PT, Mountain West Network
B
oth teams have just four losses on the year and are fighting for the top spot in the MWC, with SDSU right behind them.
Nevada lost to SDSU, then topped Utah State by 15, and Boise State has won four straight since losing to the Wolfpack on December 28 by two points in a heartbreaker.
Boise State has one loss at home all year – and it came on opening night against South Dakota State (the other SDSU). This time, the Broncos defeat Nevada, and the chaos continues in the MWC.
Prediction: Boise State 71, Nevada 66
UNLV at Utah State
Tuesday, January 17
6:00 pm PT, Mountain West Network
W
hat is going on in Las Vegas?
The Rebels lost two straight, then stunned New Mexico on the road, then they lost by 18 to Boise State and lost to Colorado State—both of those games being in Vegas.
Utah State has lost two of the last three games, with those coming against Boise State and Nevada. The Aggies have the benefit of hosting UNLV, and they just barely squeaked by UNLV in a tough game.
Prediction: Utah State 78, UNLV 72
Boise State at New Mexico
Friday, January 20
8:00 pm PT, FS1
D
o you remember when the Lobos were ranked and the last undefeated team in the nation? Since then, they lost to Fresno State and UNLV, which is a bit strange.
But that's the beauty of the MWC.
On Friday night, they host Boise State in a massive MWC showdown. The Lobos responded to those losses by beating Oral Roberts and SDSU.
The Broncos have to face Nevada on Tuesday night in a tough game and then travel to New Mexico, so this isn't good for the Broncos.
The Lobos get the win as Jamal Mashburn Jr. continues to play at an unreal level.
Prediction: New Mexico 80, Boise State 68
San Diego State at Air Force
Saturday, January 21
7:00 pm PT, CBS Sports
T
he final game of the weekend is San Diego State facing Air force on the road.
Normally, this game wouldn't be discussed much. Air Force is 11-7 on the year, and they lost three straight before defeating Fresno State and Colorado State on back-to-back nights.
The altitude always causes problems for opposing teams, and Air Force's tough defense is very similar to the gritty play of the Aztecs.
The Aztecs get a tough road win in what could be one of the lowest-scoring games of the entire MWC season.
Prediction: SDSU 58, Air Force 50
New Mexico at Nevada
Monday, January 23
6:00 pm PT, CBS Sports
D
o you want a glimpse of the next week? Here it is.
The topsy-turvy MWC gets even wilder with this game. Nevada loses to Boise State, then turns around days later and defeated New Mexico in Reno.
The Lobos defeat Boise State on Friday night, but having to play two of the top teams in the MWC in the span of a few days is tough, especially with all of the madness going on in the Conference.
Oregon State transfer Jarod Lucas explodes against New Mexico, and the Jamal Mashburh Jr.—the Jarod Lucas show is one of the best of the entire MWC season.
Prediction: Nevada 73, New Mexico 70
---
—More from Matt Wadleigh—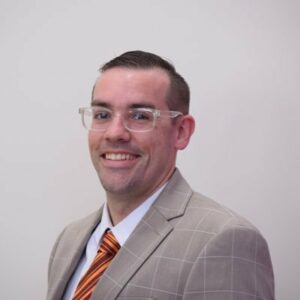 Latest posts by Matt Wadleigh
(see all)