Posted on January 25, 2023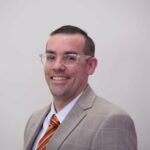 By Matt Wadleigh, SuperWest Sports
L
ast week's men's hoops action in the Mountain West was fun to watch.
If you read this column last week, then you know I was 5-0 in my predictions, including Nevada's stunning double-overtime win against New Mexico, led by Will Baker, who had 28 points for the Wolfpack.
There are plenty of games to watch this week, and we examine a few and gave more predictions for the upcoming week.
Utah State at San Diego State
Wednesday, January 25
8:00 pm PT, CBS Sports
Y
es, Utah State is hanging around just one game back of the Aztecs for the top spot in the Mountain West Conference.
A win at Viejas Arena would be massive for their at-large hopes and a chance to win the MWC.
Unfortunately, the Aztecs are playing sound basketball right now, and they are nearly unbeatable at home (besides New Mexico a couple of weeks ago).
Steve Ashworth and Taylor Funk play well, but the Aztecs win another close game and hold tight to the MWC lead.
Prediction: SDSU 67, Utah State 61
Air Force at No. 25 New Mexico
Friday, January 27
7:00 pm PT, CBS Sports
T
he unique style of Air Force always gives opposing teams problems. The Falcons are just 12-8 on the year and watched their three-game winning streak end at the hands of the Aztecs.
It's too bad for Air Force right now because New Mexico is going to be even more motivated coming off a crushing loss to Nevada.
The Lobos dominate from start to finish and blow out the Falcons.
Prediction: New Mexico 77, Air Force 51
Nevada at UNLV
Saturday, January 28
7:00 pm PT, CBS Sports
T
he battle for Nevada is always a terrific game, even when these teams are bad. However, this year both teams have a lot of talent.
Nevada is riding high after stunning New Mexico, and UNLV lost four straight entering the week, and they faced Wyoming on Tuesday.
Odd as it sounds, the Rebels have one MWC win—and it came against New Mexico. Can they channel that same energy and upset Nevada after the Wolfpack's massive win against the Lobos?
They could, but they don't. The Wolfpack get a win, although it's too close for comfort.
Prediction: Nevada 75, UNLV 71
San Diego State at Nevada
Tuesday, January 31
8:00 pm PT, CBS Sports
L
ast week, we did a sneak peek at the following week, and Nevada pulled it off with a victory over New Mexico, so let's try it again.
The Wolfpack host the Aztecs in Reno, and San Diego State and Nevada both play on Saturday night.
Nevada lost to the Aztecs in San Diego by nine back in January, and being home should be a bonus for the Wolfpack.
Here's the good news: Nevada plays a better game. Here's the bad news for them: The Aztecs get the win regardless.
Matt Bradley and Keshad Johnson continue to play well and take a controlling MWC lead.
Prediction: San Diego State 74, Nevada 69
POTENTIAL UPSET PICK OF THE WEEK
Utah State at Fresno State
Saturday, January 28
4:00 pm PT, Mountain West Network
K
eep in mind this is an upset pick, meaning it's not likely to happen. However, it could happen. Remember when New Mexico was the last undefeated team in the entire country?
Well, the Bulldogs stunned the Lobos in Fresno to shock the entire world. Yes, Fresno State has a bad record, but they somehow find a way to get up and ready for the big teams.
Utah State also has to play the Aztecs a few days prior and follow up Fresno's game with New Mexico on Wednesday, February 1, so this is a classic trap game.
If the Bulldogs beat Utah State and New Mexico in the same season, Justin Hutson might have a statue on campus.
---
—More from Matt Wadleigh—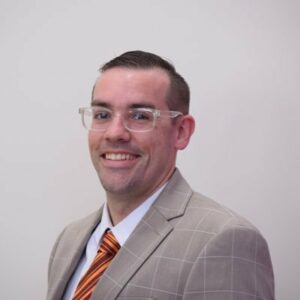 Latest posts by Matt Wadleigh
(see all)