Posted on October 20, 2022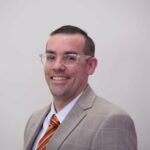 By Matt Wadleigh, SuperWest Sports
C
an you believe it's already Week 8 of the college football season?
The Mountain West Conference remains unpredictable, and Fresno State's win over San Jose State—without Jake Haener—was a surprise to many people.
With this week's action nearly upon us, here are my mini-previews and predictions for this weekend's games.
UNLV at Notre Dame
Saturday, October 22
11:30 a.m., Peacock
T
he Rebels have come crashing down to earth and Marcus Arroyo's name might be getting erased from some head coach openings.
On the other hand, Notre Dame just lost to Stanford in a shocking result last weekend, so who knows what will happen this weekend?
Still, it's hard to roll the dice on UNLV—which has just one touchdown in each of the last two games.
Prediction: Notre Dame 24, UNLV 13
Hawai'i at Colorado State
Saturday, October 22
1:00 p.m., Spectrum Sports
A
few weeks ago, this looked like the Rams' best chance to get a victory, but they won a couple of weeks ago.
The Rams are still a shaky team, and the Rainbow Warriors haven't looked good, either.
For the sake of making a pick, flip a coin. I'm going with Hawai'i. Barely.
Prediction: Hawai'i 21, Colorado State 14
GAME POSTPONED AFTER DEATH OF SJSU RB CAMDAN McWRIGHT
San Jose State at New Mexico State
Saturday, October 22
3:00 p.m., FloSports
The Spartans took a short trip down to Fresno and left with a loss as a jam-packed Bulldog Stadium helped Fresno State get the win, even without star QB Jake Haener.
San Jose State should be even more motivated this weekend, and it helps that New Mexico State isn't very good.
Prediction: San Jose State 38, New Mexico State 17
Fresno State at New Mexico
Saturday, October 22
3:30 p.m., FS2
T
he Bulldogs stunned everyone (for the most part) by defeating San Jose State and knocking the Spartans off of the top spot in these power rankings.
The Lobos just lost to New Mexico State, so that isn't promising.
The latest reports show that Haener is still working his way back, so it would be a surprise if he suits up against New Mexico.
Still, Jeff Tedford's team has momentum, and the Bulldogs win another game as they attempt a season resurgence.
Prediction: Fresno State 27, New Mexico 13
Boise State at Air Force
Saturday, October 22
4:00 p.m., CBS Sports
T
his is easily the best MWC game of the weekend.
These could be the two teams battling for the top spot in the Mountain Division in a few weeks, and this is likely the battle for the top spot in next week's SuperWest Sports Power Rankings.
Boise State has looked good since losing to UTEP, but Air Force's rushing attack is far too strong—plus, the Falcons have a home-field advantage.
Prediction: Air Force 34, Boise State 24
Utah State at Wyoming
Saturday, October 22
6:45 p.m., Fox Sports
T
here isn't much to say here: Utah State is a bad team, and Wyoming has been a nice surprise this season.
Morevoer, the Cowboys are playing in Laramie, so this should be one of the biggest blowouts of the weekend.
Prediction: Wyoming 38, Utah State 13
San Diego State at Nevada
Saturday, October 22
7:30 p.m., CBS Sports
T
he Aztecs had a bye after watching safety-turned-quarterback Jalen Mayden throw for 322 yards and give the Aztecs the win over Hawai'i.
Two weeks of working on the offense should help all around, and Nevada is one of the worst teams in the MWC this year, so this is a perfect scenario for the Aztecs.
Prediction: San Diego State 23, Nevada 10
---
—More from Matt Wadleigh—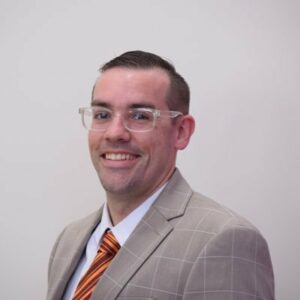 Latest posts by Matt Wadleigh
(see all)