Posted on September 28, 2022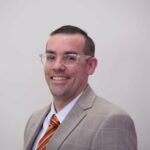 By Matt Wadleigh, SuperWest Sports
W
ho had UTEP beating Boise State?

Probably nobody, and that is the summary of this Mountain West Conference season so far.
After four weeks of play, Air Force seems like the best team, although that can change any given week with how bizarre things have been.
There aren't many interesting matchups this weekend as MWC play gets into the limelight.
San Diego State vs. Boise State isn't quite what we thought it was going to be, and Nevada, Hawai'i, and Colorado State are off in Week 5.
Nonetheless, here are my previews and predictions for the MWC after one month of play.
Utah State at BYU
Thursday, Sept. 29
5:00 p.m. PT, ESPN
B
YU lost to Oregon, but the Ducks are a top 25 team in the country. The Cougars then rebounded with a win over Wyoming.
Utah State is not good, and if it weren't for a cupcake game against UConn to start the season, they would be winless.
BYU steamrolls Utah State in a Utah battle in Provo.
Prediction: BYU 52, Utah State 13
SDSU at Boise State
Friday, Sept. 30
5:00 p.m. PT, FS1
T
he Aztecs-Broncos matchup is usually one of the best of the entire season.
However, things are different with these two programs. The Aztecs have two losses and barely beat Toledo in San Diego, and the Broncos are coming off a brutal loss to UTEP.
Still, the Blue Turf is always tough for opponents, and as much as we don't want to trust Boise State, it is even more difficult to trust this shaky Aztecs offense.
Prediction: Boise State 24, San Diego State 20
New Mexico at UNLV
Friday, Sept. 30
8:00 p.m. PT, CBS Sports
T
he Rebels have been a pleasant surprise and have already won three games.
As of Monday, they are favored over New Mexico by more than two touchdowns, so that's pretty indicative of how this game goes. UNLV's resurgent season continues with a hard-fought victory over the Lobos.
Prediction: UNLV 38, New Mexico 27
Navy at Air Force
Saturday, Oct. 1
9:00 a.m. PT, CBS
T
he Armed Forces Battle is always fun to watch. However the Midshipmen have one win this year against East Carolina and have lost to Delaware and Memphis.
On the other hand, Air Force is the best team in the MWC—at least for the moment.
This game could easily include 1oo combined rushing attempts in a running show. But the Falcons continue their strong season with a win at home.
Prediction: Air Force 35, Navy 20
Fresno State at Connecticut
Saturday, Oct. 1
12:30 p.m. PT, CBS Sports
T
he Bulldogs have a long trip to travel across the country and face UConn.
However, they just had an entire week off after a loss to the USC Trojans, and that means some much-needed rest for a team that was tested the past two weeks. It is unlikely that Jake Haener suits up, but it doesn't matter: The Bulldogs crush the lowly Huskies.
Prediction: Fresno State 38, UConn 13
San Jose State at Wyoming
Saturday, Oct. 1
4:30 p.m. PT, CBS Sports
A
s discussed in the power rankings, we really have no clue how good or bad this San Jose State team is. Well, this will be another good test for the Spartans, and playing in Laramie is never easy.
The Cowboys are barely favored in this game, and they slip up and fall against a surprising San Jose State squad.
Prediction: San Jose State 24, Wyoming 21
---
—More from Matt Wadleigh—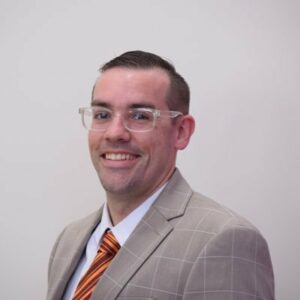 Latest posts by Matt Wadleigh
(see all)