Posted on September 22, 2022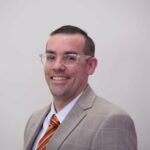 By Matt Wadleigh, SuperWest Sports

It has already been three weeks of a full slate of college football games.
And as of right now, there isn't any consensus top team in the Mountain West Conference.
Thankfully, MWC play should help sort out a lot of the ambiguity and confusion.
With Week 4 around the corner, here are my previews and predictions for the games this weekend.
Nevada at Air Force
Friday, September 23
5:00 p.m. PT, FS1
T
he Falcons tripped up against Wyoming for their first loss of the year and proceeded to drop from the top spot in the latest MWC Power Rankings.
However, Nevada's performance has been concerning as of late, and the Wolfpack have no chance to stop the dangerous Air Force rushing attack.
Prediction: Air Force 38, Nevada 20
Boise State at UTEP
Friday, September 23
6:00 p.m. PT, CBSSN
I
mean, the Broncos shouldn't have any issues whatsoever with the Miners from UTEP.
The only game UTEP has won this season was against New Mexico State by a touchdown, and they haven't played a close game besides that. The Broncos cruise to a 3-1 record.
Prediction: Boise State 27, UTEP 6
Toledo at SDSU
Saturday, September 24
12:30 p.m. PT, FS1
T
he Aztecs have been perhaps the most surprising team in the MWC this season—and not for winning games.
The only victory came against Idaho State, although losses against Utah and Arizona aren't exactly terrible.
On the other hand, Brady Hoke's seat is getting warmer by the week, and the Aztec offense looked terrible (with just seven points) against Utah.
The Rockets get the victory, and Hoke might be headed for the unemployment line.
Prediction: Toledo 30, SDSU 20
Sacramento State at Colorado State
Saturday, September 24
1:00 p.m. PT, MWN
T
he Rams haven't won a single game this season, and they haven't looked good whatsoever.
So, this is their best chance to get a victory for a long time—perhaps the rest of the season.
A home loss to Sacramento State (with wins are against Northern Iowa and Utah Tech) would be an awful look. The Rams squeak by.
Prediction: Colorado State 24, Sacramento State 21
UNLV at Utah State
Saturday, September 24
3:00 p.m. PT, CBSSN
A
good old-fashioned MWC battle.
The Aggies have just one victory against UConn, and UNLV is a much-improved team from the past few years.
The Rebels stun the Aggies on the road, and UNLV's surprise season continues.
Prediction: UNLV 23, Utah State 16
New Mexico at LSU
Saturday, September 24
4:30 p.m. PT, SECN/ESPN+
W
hy are the Lobos going to Baton Rouge to play LSU?
Money, that's all.
Brian Kelly's team has won back-to-back games since losing the opening weekend thriller to Florida State, and the Tigers should absolutely steamroll New Mexico.
Prediction: LSU 54, New Mexico 10
Hawai'i at New Mexico State
Saturday, September 24
5:00 p.m. PT, FloSports
T
he Rainbow Warriors got a victory, the first of Timmy Chang's tenure on the Island.
Can they keep it up?
Well, New Mexico State hasn't won a game all year, and they don't win this one, either.
Prediction: Hawai'i 20, New Mexico State 10
Wyoming at BYU
Saturday, September 24
7:15 p.m. PT, ESPN2
T
his is easily the best game of the weekend for anybody in the MWC.
BYU is coming off a loss to the Oregon Ducks, and the Cowboys are riding high after taking down the dangerous Air Force Falcons.
But BYU is even more motivated (and has a home game), while Wyoming doesn't have enough on either side of the ball to hang with the 19th-ranked Cougars.
Prediction: BYU 42, Wyoming 27
Western Michigan at San Jose State
Saturday, September 24
7:30 p.m. PT, CBSSN
C
an this game be a toss-up?
Both teams have one win: Western Michigan beat Ball State while San Jose State defeated Portland State.
So it's tough to say how these teams really look.
The Spartans are at home and lost to Auburn, but Western Michigan's losses have come against Michigan State and Pitt, two top-25 teams.
So, let's ride with the Broncos over the Spartans in a weird game.
Prediction: Western Michigan 27, San Jose State 20 (OT)
---
—More from Matt Wadleigh—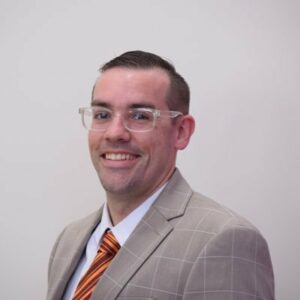 Latest posts by Matt Wadleigh
(see all)