Posted on September 15, 2022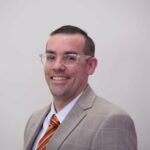 By Matt Wadleigh, SuperWest Sports
W
eek 3 of the college football season is here.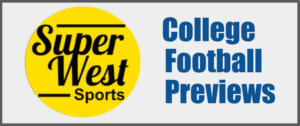 The Mountain West Conference had a weird Week 2. Incarnate Word beat Nevada, UNLV fell to Cal, and Colorado State lost to Middle Tennessee State at home.
Then, Fresno State came up just short of a victory over Oregon State, and the power rankings shifted a little bit.
With the Week 3 slate coming up, let's run through some predictions for this weekend's games.
Air Force vs. Wyoming
Friday, September 16
5:00 p.m. PT, CBSSN
T
he Falcons are the top team in the Mountain West and have run wild for the first two games.
The Cowboys have two wins, but we don't envision anybody stopping this lethal Air Force rushing attack anytime soon.
PICK: Air Force 44, Wyoming 24
North Texas at UNLV
Saturday, Septembers 17
Noon PT, CBSSN
T
his feels like a weird game.
North Texas has a pair of wins and a loss to SMU, and UNLV just lost to Cal on the road by six points.
The Mean Green could pull off a victory, but the Rebels have home-field advantage and should sneak out a close win.
PICK: UNLV 31, North Texas 27
Tennessee-Martin at Boise State
Saturday, September 17
1:00 p.m. PT, FS1
T
he Broncos shouldn't have any problems with this game, and they are playing on the Blue Turf.
The Broncos move to 2-1 on the year, just in time for a Week 4 game against UTEP.
PICK: Boise State 31, Tennessee-Martin 10
Colorado State at Washington State
Saturday, September 17
2:00 p.m. PT, Pac-12 Network
T
he Cougars stunned the world by defeating Wisconsin in Madison, and the Rams did the same while losing a home game to Middle Tennessee State.
Jake Dickert is enjoying his new QB Cameron Ward and the Rams drop to 0-3 in another ugly loss.
PICK: Washington State 38, Colorado State 16
Nevada at Iowa
Saturday, September 17
4:30 p.m., PT, Big Ten Network
T
he Wolfpack really tripped up against Incarnate Word, at home, of all places.
The Hawkeyes are always a tough team, and Big Ten football is always superior to the MWC teams.
Now, Iowa has scored a total of 14 points this year, so things could get weird, but we really can't trust Nevada right now.
PICK: Iowa 21, Nevada 17
UTEP at New Mexico
Saturday, September 17
5:00 p.m., Big Ten Network
T
he Lobos actually played half-decent against Boise State last Friday night.
UTEP is 1-2, but their two losses have come against North Texas and Oklahoma. They barely beat New Mexico State at home, so that's a concern.
This is a genuine toss-up, but let's roll with the home team in a weird game.
PICK: New Mexico 26, UTEP 21
SDSU at Utah
Saturday, September 17
7:00 p.m. PT, ESPN2
T
he Utes crushed Southern Utah (of course) and the Aztecs beat up on Idaho State (which was also expected).
Last season, the Aztecs beat Utah in a terrific game in San Diego. This time, they head to Salt Lake City, so it will be tougher, but the Aztecs defense rises to the challenge and avenges their season-opening loss to Arizona.
This game goes to overtime, and the Aztecs somehow sneak out with a close win.
PICK: San Diego State 24, Utah 21
Duquesne at Hawai'i
Saturday, September 17
8:59 p.m. PT, Spectrum PPV
I
mean, who knows? Duquesne's lone win came against Thomas More (yes, that's a really program).
Hawai'i has an 0-3 record, albeit against Vanderbilt, Western Kentucky, and Michigan.
But the Rainbow Warriors win this game, and to be honest, this might be their only win this entire season.
PICK: Hawai'i 34, Duquesne 20
Fresno State at USC
Saturday, September 17
7:30 p.m. PT, FOX
T
his is an interesting game all the way. The Bulldogs have the offensive firepower to hang around with USC.
However, the Trojans are too good, and the Fresno State defense is a massive question mark—especially against one of the best offenses in college football.
Caleb Williams and Jordan Addison connect often again, and a late Fresno State run isn't enough to give the Bulldogs the win.
PICK: USC 45, Fresno State 31
---
—More from Matt Wadleigh—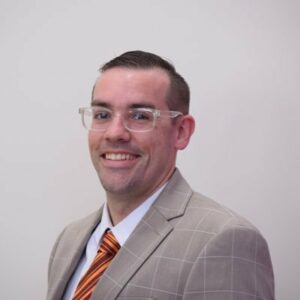 Latest posts by Matt Wadleigh
(see all)