Posted on September 8, 2022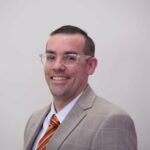 By Matt Wadleigh, SuperWest Sports
T
here was plenty of action in the first week of Mountian West football—and plenty of blowouts.
With a few glaring exceptions, Week 2 has a more favorable slate of games for the Conference.
A few games still figure to be lopsided with the MWC team losing (Hawaii vs. Michigan being the most obvious one).
But we should see some lopsided scores on the other side as well, along with what figures to be one of the best games in the country.
Below I take a look at the matchups and give a prediction for each. Check out my Week 2 MWC Power Rankings as well.
Boise State at New Mexico
Friday, September 9
7:00 p.m. MT, CBS Sports Network
D
on't look at records.
Boise State lost a tough game to Oregon State on the road and now travels to New Mexico in search of some much-needed redemption.
The Lobos faced Maine in Week 1, so hosting Boise State next is a totally different perspective.
The Broncos roll New Mexico on the road.
Prediction: Boise State 44, New Mexico 10
UNLV at California
Saturday, September 10
1:00 p.m. PT, Pac-12 Bay Area
U
NLV vs. California would be a terrific basketball matchup in many years.
On the football field, these two teams are projected to finish at the bottom of their respective conferences.
Jake Plummer, the Purdue transfer QB, looked decent for the Bears—albeit against UC Davis. UNLV scored a ton of points against Idaho State, which was expected.
So, who knows what happens in this game in Northern California?
Home-field advantage tilts the scales ever so slightly.
Prediction: Cal 27, UNLV 24
Colorado at Air Force
Saturday, September 10
1:30 p.m. MT, CBS
T
he battle of Colorado is always interesting when it happens.
Unfortunately, the 2022 Colorado Buffaloes football team isn't going to win very many games.
Karl Dorrell is facing backlash for sticking with Brendon Lewis when JT Shrout clearly outplayed him, and if Lewis gets the start again, things could get ugly in Boulder.
Air Force just ran for nearly 600 yards against Northern Iowa, and the Falcons' tough triple-option will give the Buffs a ton of headaches.
Prediction: Air Force 38, Colorado 17
Middle Tennessee State at Colorado State
Saturday, September 10
2:00 p.m. MT, Evoca/MWN
T
here's not much to say here.
Middle Tennessee State lost to James Madison, 44-7, while the Rams lost to Michigan badly.
But the Wolverines are a top team in the country, and the Rams bounce back in style with a blowout of their own.
Colorado State 38, Middle Tennessee State 10
Northern Colorado at Wyoming
Saturday, September 10
2:00 p.m. MT, MWN
Do you sense a theme?
T
here will be a ton of Mountain West teams blowing out their opponents in Week 2.
Wyoming should do the same against Northern Colorado, which lost in Week 1 to Houston Baptist.
The Cowboys move to 2-1 with an easy victory in Laramie.
Prediction: Wyoming 34, Northern Colorado 9
Incarnate Word vs. Nevada
Saturday, September 10
2:30 p.m. PT, Nevada Sports Net/MWN
I
ncarnate Word is still trying to figure out what to do after Cameron Ward left for Washington State.
Unfortunately, Nevada looks like one of the best teams in the MWC early on and should easily move to 3-0, especially with the game being played in Reno.
Prediction: Nevada 41, Incarnate Word 17
Weber State at Utah State
Saturday, September 10
5:00 p.m. MT, MWN
A
nother in-state battle in this one as Weber State heads to Utah State to face the Aggies.
Utah State just got run off the field against Alabama (which is a common theme for the Crimson Tide).
The good news is that Weber State is not a very good team, so the Aggies should get back on track and build some momentum.
Prediction: Utah State 34, Weber State 13
Idaho State at San Diego State
Saturday, September 10
5:00 p.m. PT, MWN
T
he Aztecs are fuming after losing their opener in their brand-new stadium.
Fortunately, this one will be a night game with more favorable temperatures and a lesser opponent.
San Diego State gets back on the winning track with a blowout, hopefully.
Prediction: San Diego State 31, Idaho State 7
San Jose State vs. Auburn
Saturday, September 10
6:30 p.m. CT, ESPNU
W
hy do Mountain West teams keep scheduling heavyweights?
The answer is money, we all know that. Hence, the Spartans will head to Auburn and play in murderous Jordan-Hare Stadium.
The Tigers defeated Mercer in Week 1, 42-16, and should steamroll the poor Spartans, who will want to take the money and run after this game.
Prediction: Auburn 55, San Jose State 20
Oregon State vs. Fresno State
Saturday, September 10
7:30 p.m. PT, CBS Sports Network
T
his is the best game of the weekend in the Mountain West and one of the best in all of college football.
The Beavers defeated Boise State while Fresno State handled Cal Poly. And Jake Haener's return to the Valley has a ton of fans excited.
Bulldog Stadium should be jam-packed in one of the biggest home games in recent memory for the Dogs, and the Beavers are not an easy task.
This one could go either way easily, and there is a path to an overtime thriller going down at Bulldog Stadium.
Look for Haener to channel his heroics from the UCLA game last season and pull off a massive win against Oregon State.
Prediction: Fresno State 37, Oregon State 31
Hawaii vs. Michigan
Saturday, September 10
8:00 p.m. ET, Big Ten Network
W
ash, rinse, and repeat: We could use the same first sentence as with San Jose State above.
Hawaii has looked bad against Vanderbilt and Western Kentucky, losing by a combined 85 points.
Michigan just destroyed Colorado State and will likely inflict as much damage—if not more—against Hawaii.
Prediction: Michigan 62, Hawaii 7
---
—More from Matt Wadleigh—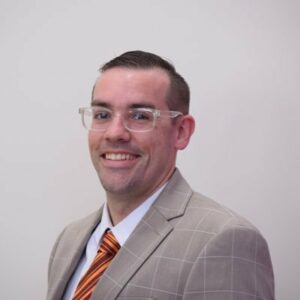 Latest posts by Matt Wadleigh
(see all)