Posted on October 30, 2022


  By Greg Kokot, SWS | Dane Miller, Series Editor
I
t was only a few years ago that, when Formula One was talked about in conversations around the United States, it was generally amongst a small group of individuals.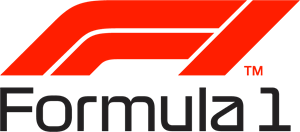 Outside of that sparse fan base, only the Monaco Grand Prix or select races like the US Grand Prix that aired during the midday hours of Sunday were ever discussed.
Now, after a very successful Netflix series and a heavy push to market in the States, there are set to be three grand prix in the country during the 2023 season.
And we are finally getting a driver flying the Stars and Stripes: Logan Sargeant is set to be the first American to drive full-time in F1 for nearly 15 years.
The last one, Scott Speed, was demoted in 2007 by Scuderia Toro Rosso in favor of a driver you may have heard of before by the name of Sebastian Vettel.
Sargeant was recently announced to join Williams Racing in 2023 to partner alongside Alexander Albon.
The move is highly dependent on Sargeant's ability to secure his Super License by the time next season starts, which should be accomplished by finishing at least 6th in the current F2 championship.
He currently sits third in Formula One's junior series with only one race remaining.
Sargeant hails from Ft. Lauderdale, Florida, and will be 22 years old when he gets his first taste of a full F1 race weekend when he joins the grid in 2023.
He has grown up in a racing family in which his brother Dalton raced in the multiple feeder series to NASCAR, including ARCA and the Camping World Truck Series.
He has ties to his multibillion-dollar uncle Harry Sargeant III, who earned his wealth through multiple shipping companies along with oil companies that have helped support the US military in supplying aviation fuel in Iraq.
The connection to successful businessmen once again showcases the need for heavy funding just to make it through the ranks of karting and single-seater categories on the way to F1.
The exciting American prospect has made his way through the ranks racing in go-karting series in the United States until 2011 and started racing in Karts and single-seaters in Europe and the Middle East in 2012.
Sargeant has experience in Formula 4, Formula Renault, and Formula 3, and has wowed the higher-ups in the F1 paddock during his first full year in F2 this season. Sargeant currently drives for Carlin Racing and has secured two race wins, two poles, and four podiums in 2022.
This past weekend, Sargeant made his debut in an F1 car when he placed 19th in the 1st practice session in Austin, two seconds off his teammate's pace.
Some may question the viability of putting such a young driver with only one year of F2 experience into a full-time F1 seat. Especially a wheelman that has no reserve driver experience or time in an F1 car until last weekend.
Williams, on the other hand, has jumped at the opportunity to seize an American driver at a time when there is a ton of buzz and growth in the popularity of F1 in the country.
The fact that Williams, now owned by U.S. company Dorilton Capital, will essentially be an American team with an American driver, shows that it sees a large marketing opportunity in a country that set the record for attendance at a race event just last weekend.
Sargeant is also only 21 years old, giving Williams the advantage of having a driver for the future if Sargeant is able to showcase his abilities in the pinnacle of motorsport.
2023 will be a very exciting year to watch this young man mature and learn from a substantially more experienced teammate, although it is safe to say that he will more than likely perform significantly better than the outgoing Nicholas Latifi.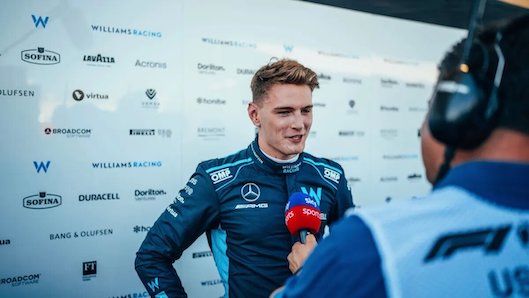 The battle between Sargeant and Albon will be closely watched to determine whether the jump to F1 was made too soon, or if Williams took a gamble for the future that will pay large dividends.
The timing could not be much better for Sargeant, as there are current rumors in the paddock that Porsche is still working to secure a partnership with a current F1 team. And Williams is rumored to possibly be interested in selling the German automaker a 50% stake.
If Sargeant can perform at a similar level to Albon this year, then he will likely be retained for 2024. And dependent on his performances in the following seasons, it could put him in the running for a seat in a factory Porsche team for 2026.
There will be lots of pressure on the young American, but if he is able to handle the F1 circus then it could be a breakthrough for many positive things to come stateside in the realm of Formula 1.
---
—More from Greg Kokot—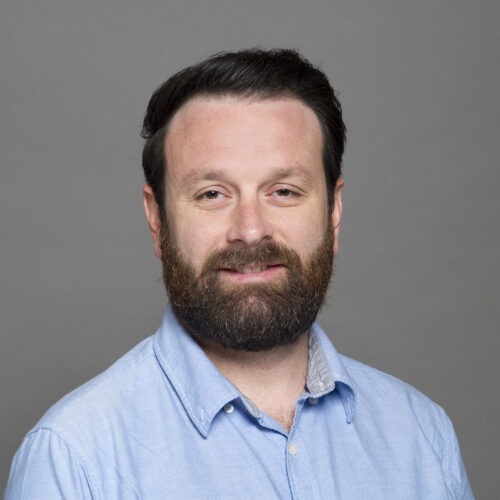 Latest posts by Greg Kokot
(see all)