Posted on February 3, 2023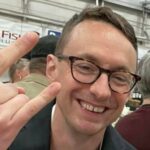 By Jack Follman, SuperWest Sports
I
t's barely February but that doesn't mean we aren't already looking ahead to the next bowl season.
It's going to be an especially interesting race for bowls this year with how tight and strong the top of the conference is.
It's the last true year of the conference so it's also great to enjoy a final season of what are pretty traditional bowl tie-ins before who knows what happens moving forward.
I don't include the Sun Bowl, for reasons I explain below, and I'll note that I believe some of these slots may change in the offseason.

Cotton Bowl

–

Washington

vs.

TCU


The Huskies look like the most complete team in the conference coming into 2023—experience, coaching, talent, and depth, it's all there for them to win the conference.
I don't think they have the top-end talent to lose less than two games, so I don't think they can break the CFP barrier for the conference.

Fiesta Bowl

–

USC

vs.

Penn State


I think the Trojans lose the Pac-12 Championship Game again and still finish with a nice record, which lands them in an NY6 bowl.
I think their offense will fly high again with Caleb Williams and their defense will let them down.
Two-straight NY6 bowls will be a nice accomplishment for them, though.

Alamo Bowl

–

Oregon

vs.

Oklahoma
I feel like the Ducks have a similar season to 2022—they win some close games and lose some close games.


One thing to watch is they don't have a massively tough nonconference game this year the way they did against Georgia.
So they could lose a couple of games, not go to the championship game, and still have a chance at an NY6 bowl.
I'm not ready to make that call yet, though.

Holiday Bowl

–

Oregon State

vs.

NC State
The Beavers keep moving up in the line in the Pac-12 hierarchy.


It's all going to come down to the end of the season for them right now as they close with Washington and Oregon.
I don't see them doing well enough in those games to win the conference right now and this is a great landing spot for them.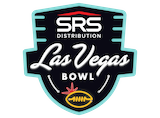 Las Vegas Bowl

–

Utah

vs.

Missouri
The top five in the Conference is so tight to me.


Whichever fanbase has their team in this is going to complain.
For me, it might be as simple here as USC has to play Oregon State, USC, and Washington on the road and draws the Oregon schools and Washington from the North.

Los Angeles Bowl

–

UCLA

vs.

Boise State


I'm skipping the Sun Bowl because I don't think they'll want UCLA in back-to-back years.
So I think the Bruins slide down a bowl slot, which I think they can do and there won't be a bowl-eligible Pac-12 team to slide up into the Sun.
---
—More from Jack Follman—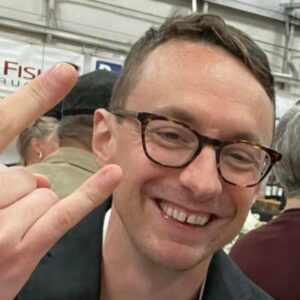 Latest posts by Jack Follman
(see all)