Posted on May 3, 2021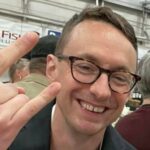 By Jack Follman, SuperWest Sports
The 2021 NFL Draft has wrapped. So what's next? The 2022 Draft. Let's already start looking ahead. 
Overall, I can't remember a Draft in my life a year out where the top prospects were more questionable and in flux, including those from the Pac-12.
The upcoming class doesn't seem to have a single Trevor Lawrence, Justin Fields, Penei Sewell, Ja'Marr Chase, type who seems like a guaranteed Top 10 pick barring disaster. 

There are very few Pac-12 players who project as first round picks right now for 2022, but even all of those have massive question marks and need to prove themselves in 2021.
There's also not a ton of depth here. There's only a handful of players who likely have First Round potential to me, and only a handful them seem like likely to be even Second or Third Round picks, any of whom could potentially fall further than that. 
With that said, there is plenty of talent in the Pac-12 coming back in 2021, and there should be players who push themselves up the draft board with big seasons, like Alijah Vera-Tucker did in 2020. 
Here are the top players to keep an eye on going into the season. 
1. Kayvon Thibodeaux, Junior Defensive End/Linebacker, Oregon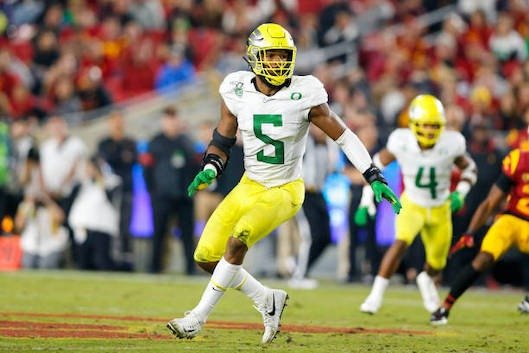 The former ultra blue chip recruit is at the top of almost every early draft board for 2022, sometimes even taking the top spot overall. He's up there for one simple reason—he can get to the quarterback on a speed rush faster than just about any other recent prospect there's been at the EDGE position.
He was productive as a true freshman, and electric in the past two Pac-12 Championship Games. I don't think Thibodeaux is a prospect like Penei Sewell, who had nothing to prove going into his third season, though.
I think the junior has to prove he has the size and strength to hold up on the edge better against the run, and is more than a guy who is dangerous on third-and-long against a team that's trailing.
Range: Early-to-mid-first round. 
2. Kedon Slovis, Junior Quarterback, USC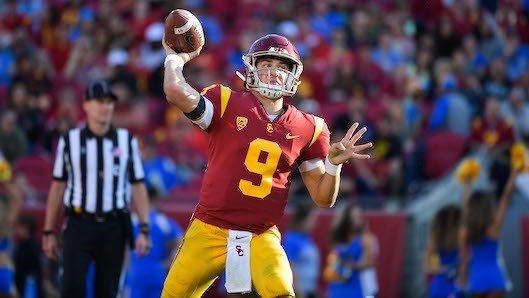 We are already at prospects whom I'm not sure are legit First Round prospects. I'm giving Slovis the second spot because he's very high on a lot of mock drafts, and he has flashed some great pro potential in USC's air raid.
Let's start with the good. Slovis is super accurate, efficient, skilled in the pocket, and checks the box for size and arm just fine. He's a bit like a lesser Joe Burrow so far, when he's on.
My questions with Slovis pertain to his abilities against top competition. He was bad against Oregon two years in-a-row, and essentially threw away the 2020 Pac-12 Championship Game after failing to be special in 2020 overall.
That said, if he goes back to his true freshman form in 2021, it's likely he's one of the first QBs taken.
Range: Early-to-mid-first round. 
3. Trent McDuffie, Junior Cornerback, Washington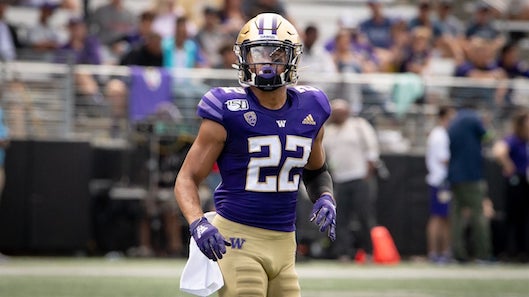 McDuffie stepped in as a starter in Jimmy Lake's secondary as a true freshman—and that says a lot, given Washington's track record for defensive backs in recent years.
McDuffie is probably the fastest DB the Huskies have had in a long time, and he uses his speed to be one of the best cover corners in the nation.
The only thing that might be holding him back from the First Round is his average size. He might be able to overcome that if he can stand out more nationally in 2021 by picking off more passes and making more big plays.
Range: Late-first to early-second round. 
,
4. Mykael Wright, Junior Cornerback, Oregon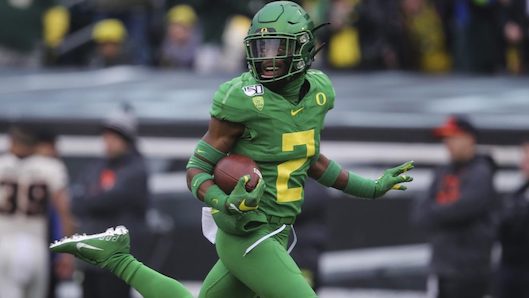 The pure speed Wright has displayed as a dangerous kick returner shows up in his ballhawk abilities at cornerback.
He's going to wow at the Combine with his flat-out speed, and he also likes to defend the run, which will go a long way with NFL scouts.
Like McDuffie, he doesn't have to do a whole lot as a junior to keep up his NFL stock, but grabbing more interceptions and making big plays could lock him in as a First Round pick.
Range: Late-First to early-Second Round. 
5. Drake Jackson, Junior Linebacker, USC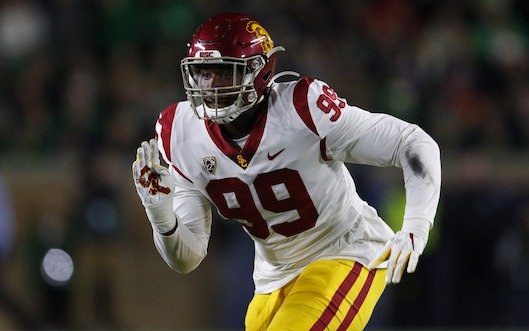 We're back with another USC prospect who's showing up very high in mocks, but who regressed in 2020, and whom I think needs to show a lot in 2021 to earn this kind of ranking.
Jackson was incredible as a true freshman (maybe even better than Thibodeaux) as a powerful edge player who could rush the QB, but who I think also had the bulk to hold up against the run.
He moved back to linebacker in 2020 and wasn't as dominant; consequently, his production went down. It will be interesting to see what USC does with him in 2021.
The sky's the limit draft-wise if he can put it all back together.
Range: Late-first to early-second round. 
6. Jayden Daniels, Junior Quarterback, Arizona State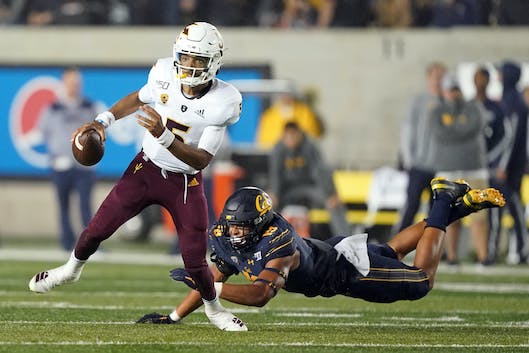 Boy, another prospect I don't really know what to do with.
Daniels came in as a blue chip recruit and was fantastic in big moments in a couple of big games as a true freshman starter against Michigan State and Oregon.
I think this has fueled the Draft buzz around him going into 2021, but he has way more question marks than the other players on this list.
He's extremely slight at 6-foot-3 and 185 pounds, which begs the question if he can hold up against NFL defenses, and he has been extremely inconsistent in his two years at Arizona State.
So I'm giving him this ranking based mostly off  the assessment of peers. If he can maintain that top-level accuracy and the mobility greatness he showed in big moments in 2019, he could be a good NFL Draft candidate.
Range: Mid-to-late-Second Round.
7. Drake London, Junior Wide Receiver, USC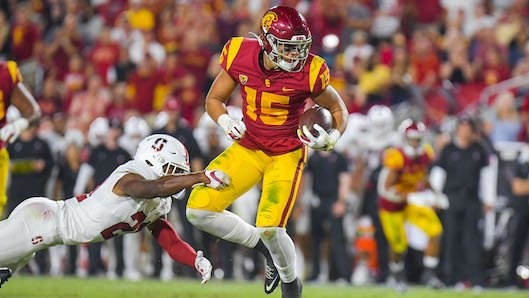 London was an amazing Number Three option for Slovis the past two years as a smooth 6-5, 210, pass catcher with great speed, and he's athletic enough to be on the Trojan basketball team.
I expect him to become a 1,000-yard receiver as Slovis' number one target in 2021, and emerge as a top flight NFL prospect. He just needs to show he can be productive as the go-to guy.
Range: Mid-to-late Second Round. 
8. Abraham Lucas, Senior Offensive Tackle, Washington State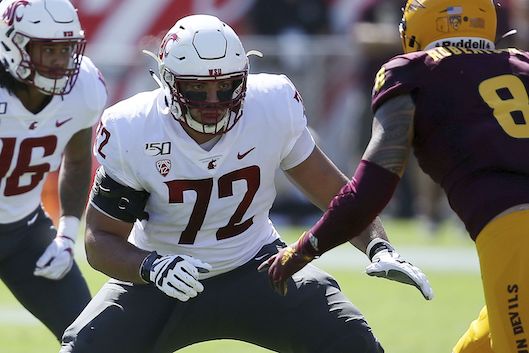 The Cougars have produced a lot of good offensive linemen since they moved to a pass-heavy offense, and Lucas might be the most talented of all of them. As a 6-7, 320-pound tackle, he will finish his career as a four-year starter, and three-year All-Pac-12 selection.
His elite pass-protection skills make him an attractive NFL prospect, and the only thing that could hold him back is being a right tackle, and how he runs at the Combine.
Range: Late-Second to Early-Third round.
9. Max Borghi, Senior Running Back, Washington State
Borghi is another hard guy to peg. He's been ultra productive as an all-purpose back who is deadly in the run game, and especially dangerous in pass-catching—a skill NFL teams are increasingly looking for.
He reportedly ran a 4.3 coming out of high school, so he should test well and, hopefully, make up for not having ideal size. I could also see him being even more productive as a traditional running back in Nick Rolovich's Run-and-Shoot.
Range: Late-second to Early-Third round.
10. Jaxson Kirkland, Senior Offensive Tackle, Washington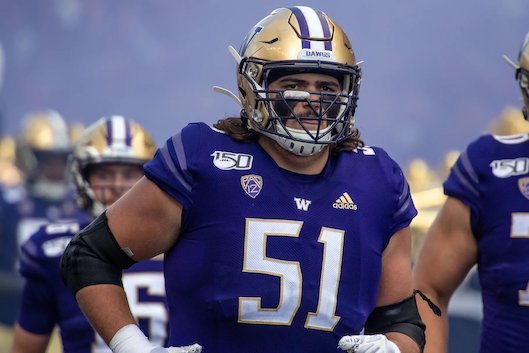 Kirkland moved from guard to left tackle in 2020 and continued to play at an All-Pac-12-level, though he may not have been as dominant as he had been at guard.
He has the right size to play left tackle at the next level at 6-7, 310, and is super light on his feet.
He's probably not athletic enough to be considered a First Round prospect but a First-Team All-Pac-12 season at left tackle in 2021 probably locks him in as a Second/Third Round prospect.
Range: Late-Second to Early-Third round.
11. Cade Otton, Senior Tight End, Washington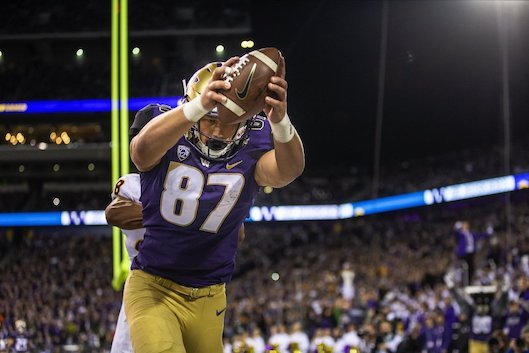 Otton was one of the best tight ends in the nation in the four games he played in 2020, and he emerged as an elite pass catcher, remaining a fantastic run blocker.
He doesn't have the athleticism to become a First Round pick, but he reminds me a lot of recent Washington tight end Drew Sample, who went in the Second Round a few years ago.
He's a a 6-5, 250-pound target who can catch and run, but really loves to block.
Range: Late-second to Early-Third round.
12. Zion Tupuola-Fetui, Junior Defensive End, Washington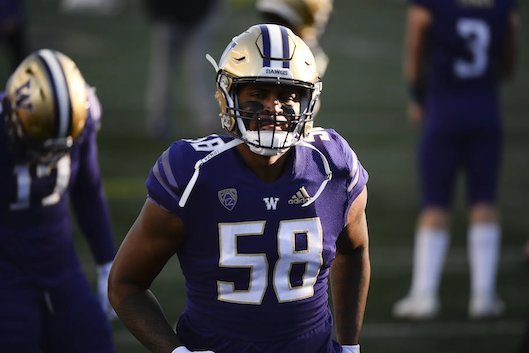 I had ZTF higher before he went down with an achilles injury during Spring as he was one of the nation's best players in the four games he played in 2020, putting up astronomical sack and fumble numbers.
Unfortunately, the injury means he might only be back at the very end of the 2021 season and may miss the entire year in general, making it seem likely that he will come back for the 2022 season, rather than declare for the Draft.
When healthy, he's a fast pass-rusher with great strength at 280 pounds, who may have been considered a First Round pick if his height weren't a question mark.
Range: Late-second to Early-Third round.
Other Top Prospects
Nick Ford, Senior Offensive Tackle, Utah
Brant Kuithe, Senior Tight End, Utah
Devin Lloyd, Senior Linebacker, Utah
Bru McCoy, Junior Wide Receiver, USC
Dohnavan West, Junior Guard, Arizona State
---
—More from Jack Follman—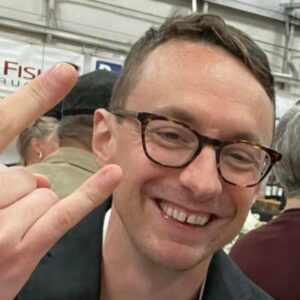 Latest posts by Jack Follman
(see all)