Posted on May 3, 2022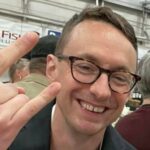 By Jack Follman, SuperWest Sports
W
e continue our historical look at the greatest Pac-12 players in Conference history by position.

As with the quarterbacks list, the history of Pac-12 running backs is strong and loaded with Heisman winners and guys who put up huge numbers.
And as with the quarterbacks, USC fills the ranks with legendary running backs, though it's not a one-team show as a lot of the other Pac-12 programs have plenty of great backs.
For rankings, I considered overall career and single-season success while in college, including statistical excellence, and team wins.
I did my best to not factor in NFL success or lack thereof.
I feel like the problem with a lot of these lists is that players get underrated or overrated because of what happened in their NFL career.
Let's get into the ball carriers…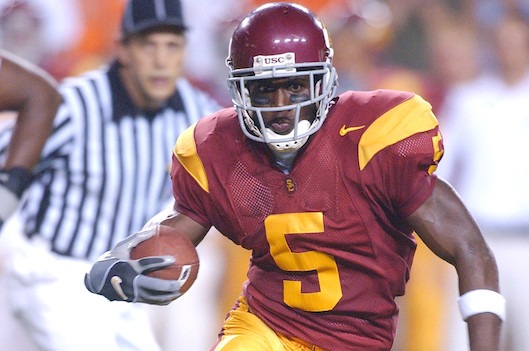 1. Reggie Bush, USC
It's very hard to choose between these top USC, Heisman-winning backs.
I went with Bush because he simply was the best player I think I've ever seen in the Conference as a pure football player, and he has a Heisman and multiple national titles.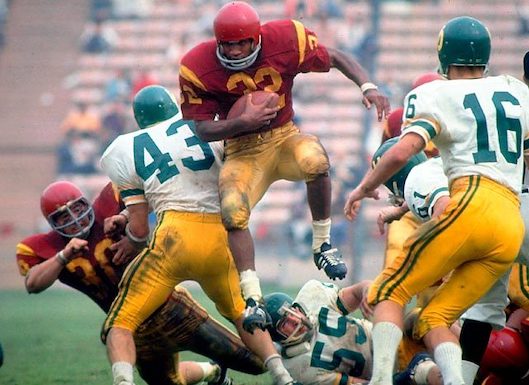 2. O.J. Simpson, USC
His Pac-12 career isn't as long as other backs on this list but, oh, was it special.
A Heisman, great performances in huge games, more than 3,400 yards, and 36 TDs in the 60s, simply one of the great RBs to ever play the game.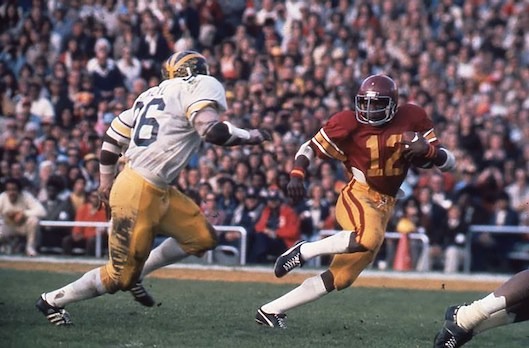 3. Charles White, USC
The fact White still holds the career rushing record at USC by more than 500 yards, all the way from the 70s, when the game was so different and so many fewer games were played is insane.
He could easily be the top back because of his career accomplishments.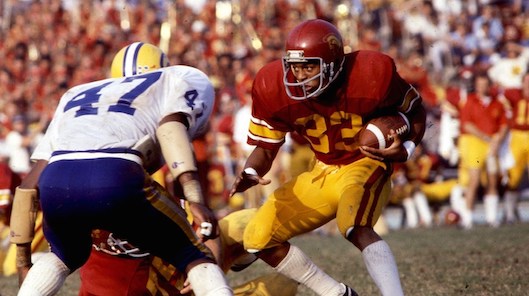 4. Marcus Allen, USC
Allen's 1981 season of 2,300 plus yards and 22 touchdowns while winning the Heisman is just straight-up silly.
His career numbers are in contention with White's and his ability to put up prolific single games was epic.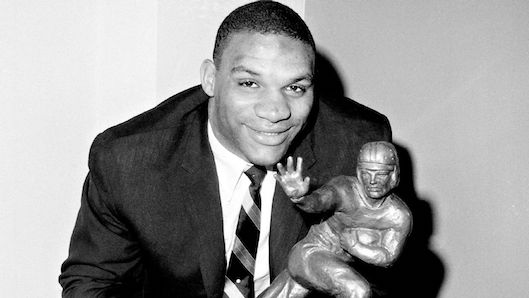 5. Mike Garrett, USC
Garrett broke out as the original great USC running back, and the numbers he put up in the 60s were insane for the time.
A Heisman and historical numbers while leading prime USC make Garrett easily one of the best players in Conference history.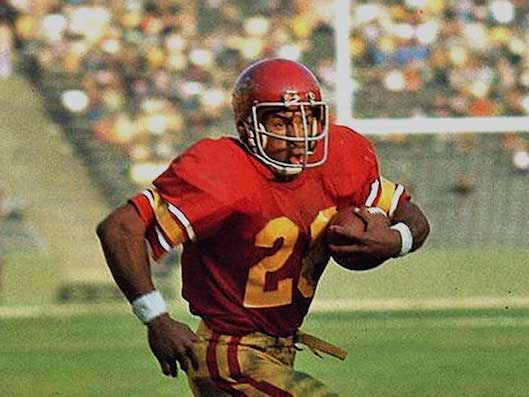 6. Anthony Davis, USC
The best Trojan running back to not win a Heisman.
Davis might have won the Heisman in 1974 too, had the voting not been done before the USC-Notre Dame game.
He won two national titles, three conference titles, two Rose Bowls, and put up historical numbers across his career.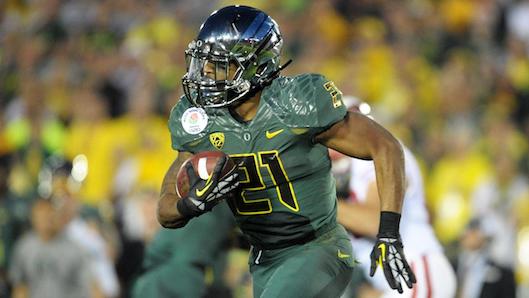 7. LaMichael James, Oregon
James' career numbers are breathtaking. So was his ability to bust huge runs and rack up touchdowns in Chip Kelly's revolutionary offense.
An argument could be made that he's in the conversation with Bush as being the Pac-12's scariest back to defend ever because if he got a seam, he was gone.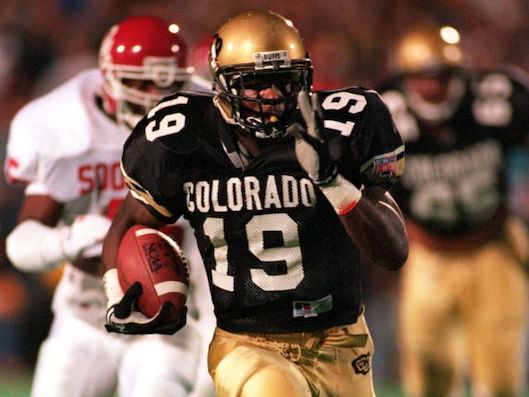 8.Rashaan Salaam, Colorado
Salaam had a year for the ages in 1994 on his way to a Heisman.
Breaking the 2,000-yard mark, scoring more than 20 touchdowns, and leading Colorado to a Fiesta Bowl win and top-three ranking is one of the best individual single seasons in college football history.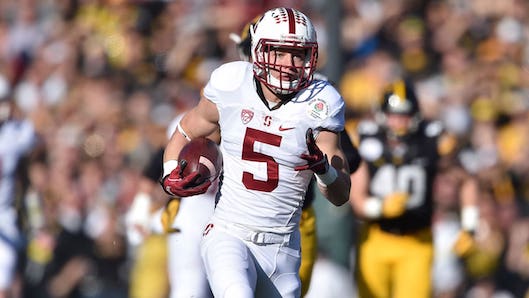 9. Christian McCaffrey, Stanford
Another player who had an insane single season. McCaffrey was breathtaking in 2015 and should have won the Heisman.
He's right there with Reggie Bush as being simply one of the best overall football players we've ever seen in college football.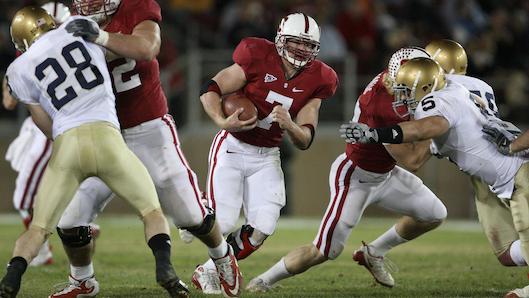 10. Toby Gerhart, Stanford
He was a machine in 2008 and 2009 and helped lift Stanford up from the bottom of college football to the top.
His 2009 season was one of the best in Pac-12 history with more than 1,800 yards on the ground and an astonishing 28 touchdowns.
11. Royce Freeman, Oregon
12. Lendale White, USC
13. Ricky Bell, USC
14. Myles Gaskin, Washington
15. Kenjon Barner, Oregon
16. Ken Simonton, Oregon State
17. Ernie Nevers, Stanford
18. Eric Bieniemy, Colorado
19. Bryce Love, Stanford
20. Ka'Deem Carey, Arizona
21. Deshaun Foster, UCLA
22. Marshawn Lynch, Cal
23. Napoleon Kaufman, Washington
24. Jacquizz Rodgers, Oregon State
25. Justin Forsett, Cal
---
—More from Jack Follman—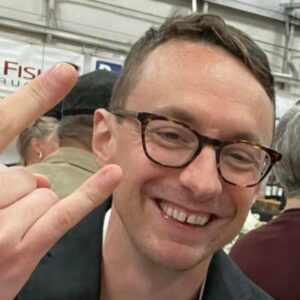 Latest posts by Jack Follman
(see all)