Posted on April 30, 2022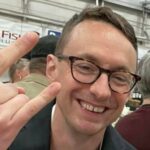 By Jack Follman, SuperWest Sports
W
e're back into another long offseason. The best thing to pass the time during the endless college football time off is to reflect on the past.
There have been a lot of historical player rankings going around on Twitter so I thought we'd try our hand at creating some with an exclusively Pac-12 focus.
Let's get going with the category everyone cares about most—Quarterbacks.
For rankings, I considered overall career and single-season success while in college, including statistical excellence, and team wins.
I did my best to not factor in NFL success or lack thereof.
I feel like the problem with a lot of these lists is that players get underrated or overrated because of what happened in their NFL career.
So let's get started…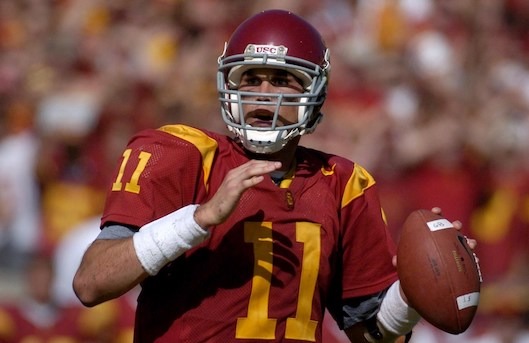 1. Matt Leinart, USC
Leinart hits every area you want to hit when ranking "great players." Individual awards, winning, stats, and star power.
There's a ton of great QBs at the top of this list. Leinart gets the nod with a Heisman, multiple national titles, barely any losses, and excellent stats.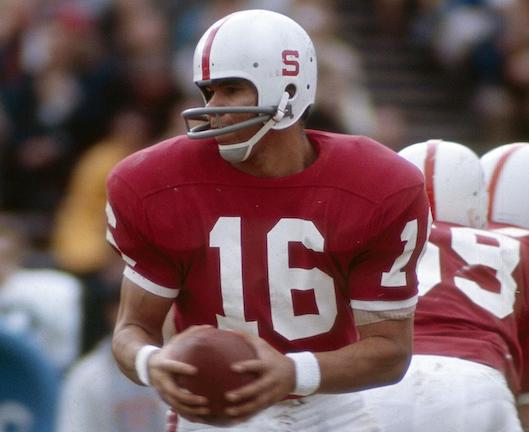 2. Jim Plunkett, Stanford
Plunkett was so far ahead of his time as an explosive and prolific playmaker at QB when the game was just so different than it has been the past 20 years or so.
He won a Heisman and led Stanford to a Rose Bowl win while blasting records.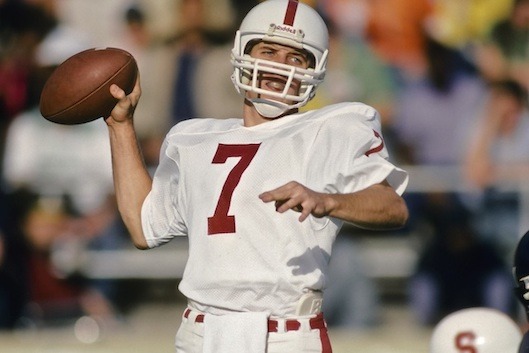 3. John Elway, Stanford
An argument could be made for Elway being the best pure player in the history of the Conference. His winning comes up very short, but he played for Stanford in the 80s.
Winning Pac-10 Player of the Year twice and finishing second in the Heisman twice and putting up generational stats for when he played puts him here.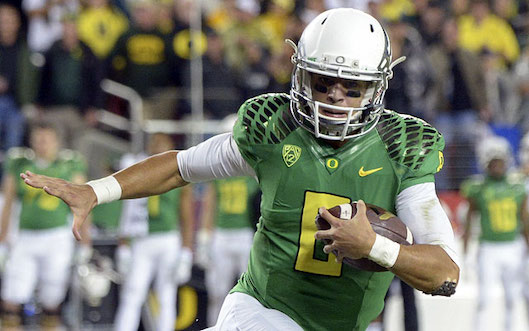 4. Marcus Mariota, Oregon
This is the bottom of a first-four group I think you could make an argument to rank in any order.
Mariota put up video game numbers, barely ever lost, won a Heisman, a Rose and a Fiesta Bowl.
He had a season in 2014 that could be ranked as the best individual season in Pac-12 history while leading Oregon to a national title game.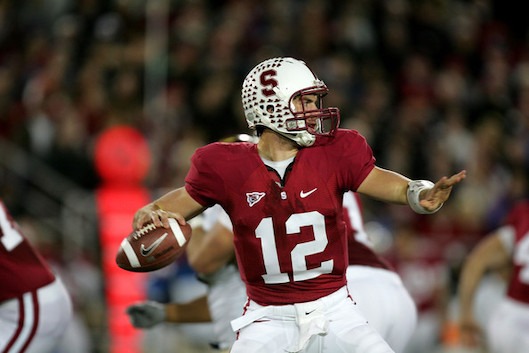 5. Andrew Luck, Stanford
Luck did just about everything you could do without winning a Heisman or a national title. He's right there with Elway as one of the best players ever in the Conference who just didn't quite have the winning pedigree.
Leading Stanford out of the college football basement and to a Fiesta Bowl win while finishing second in Heisman voting twice were his biggest accomplishments.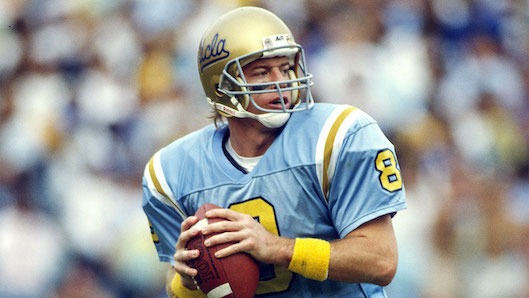 6. Troy Aikman, UCLA
Aikman took UCLA to the next level in the 80s, winning two huge bowl games and 10 games in back-to-back seasons.
He made it as high as third in Heisman voting and gets massive points for multi-year success.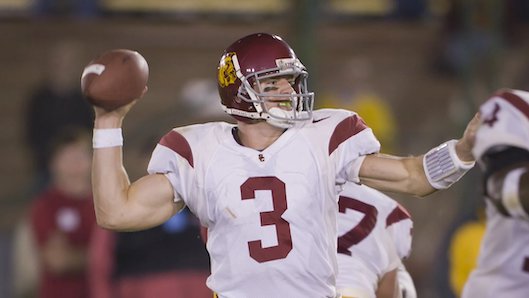 7. Carson Palmer, USC
Palmer's 2002 season is one of the best in Pac-12 history, and he won a Heisman for it while leading USC to an Orange Bowl win and a near-national title.
He was integral in USC rising up out of one of their darkest times, too.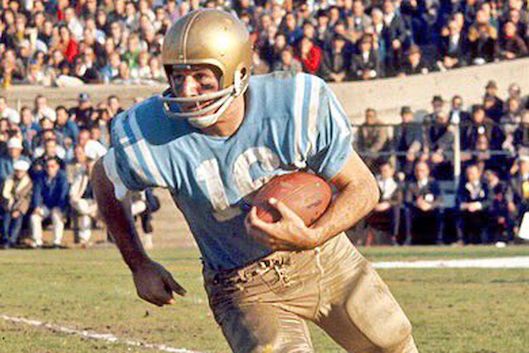 8. Gary Beban, UCLA
Beban had a hell of a 1967 season, highlighted by winning the Heisman.
Other highlights include only losing five games and leading UCLA to a Rose Bowl win over the top-ranked nationally Michigan State Spartans.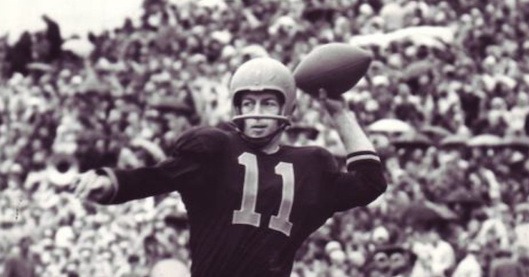 9. Terry Baker, Oregon State
The Beaver broke down barriers, being the first player out West to win the Heisman in 1962.
Up until the 2000s, he was about the only bright spot that put the Oregon State football program on the map in their history.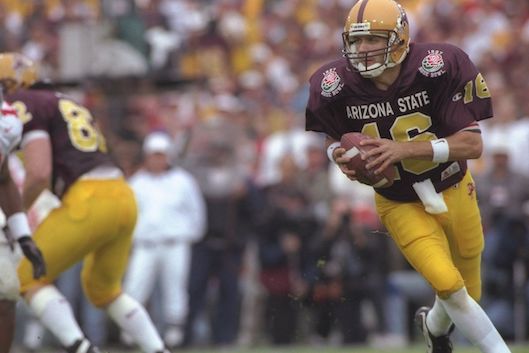 10. Jake Plummer, Arizona State
Jake The Snake was electric for the Sun Devils in the mid-90s and almost led them to a national title in 1996.
His career numbers are great and that 1996 season is one of the Conference's best.
11. Rodney Peete, USC
12. Darian Hagan Jr., Colorado
13. Cade McNown, UCLA
14. Ryan Leaf, Washington State
15. Joey Harrington, Oregon
16. Aaron Rodgers, Cal
17. Alex Smith, Utah
18. Marques Tuiasosopo, Washington
19. Sam Darnold, USC
20. Drew Bledsoe, Washington State
21. Jonathan Smith, Oregon State
22. Darron Thomas, Oregon
23. Jared Goff, Cal
24. Mark Sanchez, USC
25. Justin Herbert, Oregon
---
—More from Jack Follman—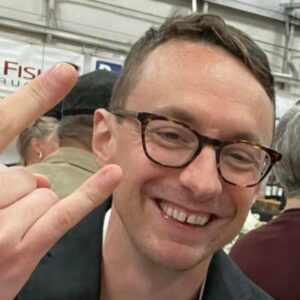 Latest posts by Jack Follman
(see all)