Posted on April 1, 2023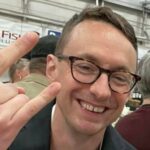 By Jack Follman, SuperWest Sports
H
aving looked at the Pac-12's biggest
gains
and
losses
in the transfer portal by program, let's turn our attention to a ranking of the classes for this past cycle.
A few recruiting sites, including the source we rely on most, 247Sports, rank the transfer classes, but I just don't think any of them are super accurate.
They tend to put way too much weight into the number of transfers signed instead of just the overall quality of the holes they fill.
The Pac-12 is loading up in the portal and sometimes raiding other teams in the Conference. Here's how I think they stack up this Spring.
1. Oregon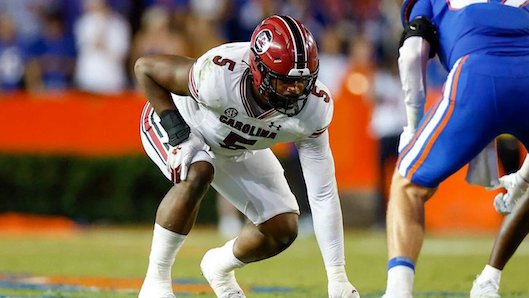 Top players: DE Jordan Burch South Carolina, S Evan Williams Fresno State, T Ajani Washington Rhode Island
M
any have Colorado rated as the top transfer class. I don't agree. While the Buffs have three outstanding headliners, I feel like Oregon's class is just so deep.
They fill a lot of positions of need and are adding 5-6 players who could step in right away and be legit All-Pac-12 contenders.
Former five-star recruit and SEC starter, Burch, is the headliner, but don't sleep on Evan Williams, who has been one of the best DBs in the Mountain West in recent seasons.
2. USC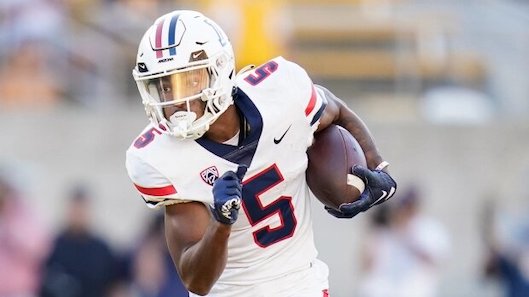 Top players: WR Dorian Singer Arizona, LB Mason Cobb Oklahoma State, G Ethan White Florida
U
SC is stacking more talent. Singer is in the conversation for best receiver in the Conference and was stolen from a former division rival.
Cobb and White are All-Conference-type guys who will plug and play right away as starters and make a difference. They're only the headliners too, as the Trojans have solid depth coming in on top of them in the portal.

3. UCLA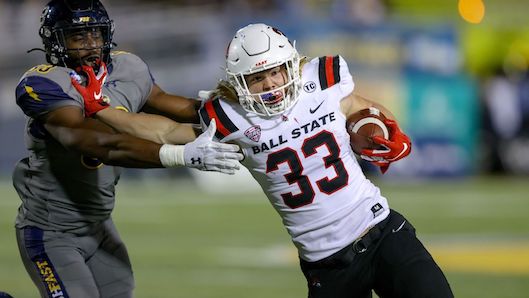 Top players: RB Carson Steele Ball State, QB Colin Schlee Kent State, WR J. Michael Sturdivant Cal
T
he Bruins lose quite a bit to graduation from a good 2022 squad. The good news is they can reload in the portal and they snagged some nice pieces.
Schlee is key as he could be a really good QB if five-star freshman, Dante Moore, isn't ready yet. Steele is another offensive MAC star who should help replace Zach Charbonnet a bit.
Sturdivant was one of the best freshmen at any position in the Pac-12 in 2022.
4. Colorado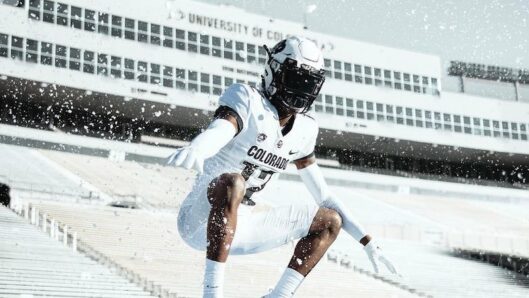 Top players: CB Travis Hunter Jackson State, QB Shedeur Sanders Jackson State, TE Seydou Traore Arkansas State
C
oach Prime has brought talent into Boulder, and he needs to as the program simply couldn't compete in the Conference last season.
Hunter, a former No. 1 overall recruit in the nation, might be the best corner in the Pac-12 and Sanders should give them an immediate upgrade at QB. He's also stacked a lot of talented depth on top of that.
5. Washington
Top players: CB Jabbar Muhammad Oklahoma State, RB Dillon Johnson Mississippi State, LB Ralen Goforth USC
T
he Huskies are filling some key holes in the portal, strategically adding players to a roster that returns a ton of experience.
Big 12 veteran Muhammad should start right away and Johnson looks like an excellent pass-catching back who can give them some danger at RB.
They also are bringing in some lower-level talent who could excel at the next level.
6. Cal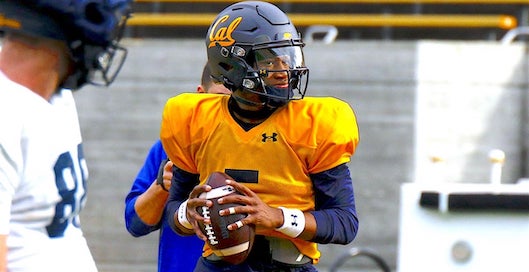 Top players: QB Sam Jackson TCU RB Justin Williams-Thomas Tennessee CB Nohl Williams UNLV
T
[/ads_dropcap]he Bears need help across the board and are bringing in some nice pieces in the portal.
The key is Jackson, who could help them take a big step forward if he can give them a playmaker at quarterback.
7. Utah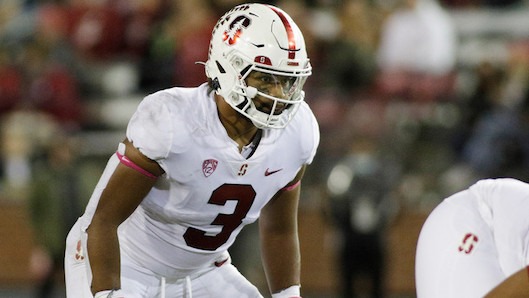 Top players: LB Levani Damuni, Stanford; DE Logan Fano, BYU; CB Miles Battle Mississippi
T
he Utes haven't needed to load up huge in the portal. They've made some strategic additions.
Utah native, Damuni, should slide right into their stellar linebacker group. Battle should help at cornerback with Clark Phillips III off to the NFL.
8. Oregon State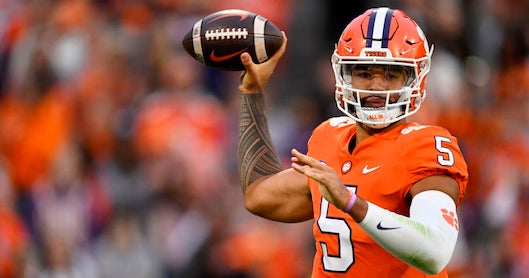 Top players: QB DJ Uiagalelei, Clemson; DE Oluwaseyi Omotosho, Wyoming; LB Mason Tufaga, Utah
T
his is pretty much all about DJU, who has the potential to take the Beavers to the next level in 2023.
A former five-star and multi-year blue-blood starter, is he the piece they need to win the Pac-12 this season and step up on offense?
9. Arizona State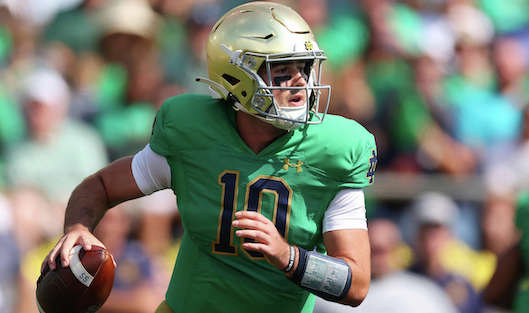 Top players: QB Drew Pyne, Notre Dame; T Aaron Frost, Nevada; RB Cameron Skattebo ,Sacramento State
T
he Sun Devils landed a nice piece at QB with Pyne, who is expected to win the job, even with blue-chip freshman, Jaden Rashada, coming in.
Skattebo is an interesting piece as a great playmaker at the FCS level who could translate well into the Pac-12.
10. Washington State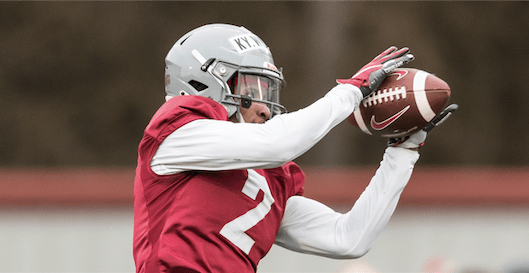 Top players: WR Kyle Williams, UNLV; WR Josh Kelly, Fresno State; WR Isaiah Hamilton, San Jose State
T
he Cougars are mostly reloading at receiver where they've grabbed three good ones out of the Mountain West. I wouldn't be surprised if they grab more transfers after Spring at other positions.
11. Arizona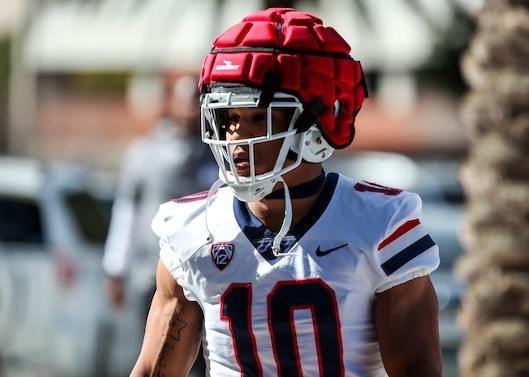 Top players: LB Justin Flowe, Oregon; DT Bill Norman, Georgia; LB Orin Patu Cal
A
rizona hasn't taken many transfers. The big one is former five-star mega recruit Flowe, who they're hoping can fulfill his massive potential in Tucson.
12. Stanford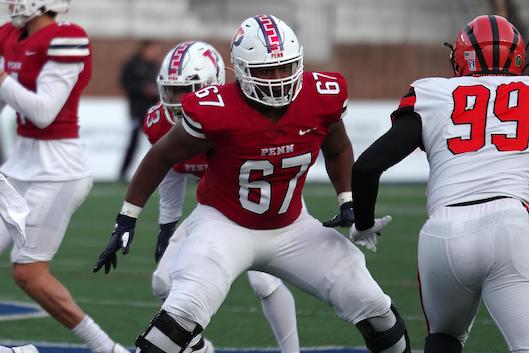 Top players: T Trevory Mayberry, Penn; LB Gathan Bernadel, Florida International; T Alec Bank, Harvard
S
tanford has been decimated by the portal and hasn't exactly been refilling super well. Troy Taylor is starting from scratch more or less really.
---
—More from Jack Follman—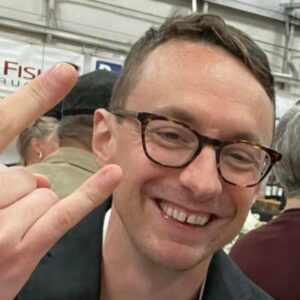 Latest posts by Jack Follman
(see all)