Posted on March 27, 2023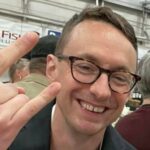 By Jack Follman, SuperWest Sports

W
e've been through the biggest games in the Pac-12 in 2023 on the schedule—conference and non-conference.
Now it's time to look at the games that could sneak up on us.
The marquee showdowns get the most attention—and rightfully so—yet, it's these upsets and trap games that frequently decide the season.
I define a trap game where one team should be favored but it feels like there is a decent chance they could get upset for a variety of reasons.
For this list, I'm choosing games for each team in the conference so, obviously, my assessment of how good each team is determines which one (the team mentioned first) is most likely to be trapped.
So let's get to it. Here is what I think are the biggest trap games for each Pac-12 program going into the 2023 season.
Arizona at
Stanford
September 23
T
his feels like a year where the Wildcats can break through and get back to a bowl game.
There's no margin for error, though, and their conference opener could easily determine if they get to one or not.
Playing in Palo Alto could easily be their easiest Pac-12 challenge but it's still one they're capable of losing, especially if they look ahead to trying to upset Washington the week after in Tucson.

Arizona State vs.
Fresno State
September 16
T
he Sun Devils are in rebuild mode and every win is going to be tough.
Unfortunately for them, their second-toughest game is against a strong Mountain West program and it's not going to be easy.
It's also sandwiched between huge games with Oklahoma State and USC and they can't afford to lose it and risk starting the season quickly in the hole.

Cal at
North Texas
September 2
T
he Bears are in the club where almost every game this season could be a trap game since they're trying to pick themselves back up.
An opener against a sneaky decent mid-major on the road is a huge trap game. They can't look past this game at all or their season could quickly get off the rails.
Colorado vs.
Colorado State
September 16
C
oach Prime starts with a nightmare schedule.
They open at TCU and then host Nebraska and the only game they could be favored in all season follows those against rival Colorado State.
This is an absolute must-win for the Buffs. They can't get gassed against TCU and Nebraska and get trapped by their in-state rival.
Oregon at
Arizona State
November 18
T
he Ducks host USC and Oregon State in massive November showdowns to close the season.
Resting in the middle of those games is a trip to Tempe, which is always tricky for Pac-12 opponents.
Plus, 2022 Oregon offensive coordinator, Kenny Dillingham is at the helm for the Sun Devils and assuredly will have his sights set on what will likely be a huge chance for a statement win in his first year.
Oregon State at
Washington State
September 23
E
xpectations are sky-high for the Beavers this year after a big 2022.
That means they're going to have a target on their back this season though and every game is going to be bigger.
Opening conference play in Pullman won't be a game that is likely heavily circled going into it, but it's one where they're going to get a huge punch from the Cougars and will have to be up for a week before a showdown with Utah.
Stanford vs.
Sacramento State
September 16
T
his 2023 season looks tough for the Cardinal.
This is the only game I think they might be favored in, against their new coach's old team.
They can't overlook this one, especially a week after playing at USC, and against a team that will likely be set on kill to beat them.
UCLA vs
Cal
November 25
T
he Bruins play at USC the second-to-last week of the year and win or lose, it's going to be hard to rally for one more game against a Cal team that likely won't be a big-time matchup.
There could still be things at stake for the Bruins, but they'll have to stay up or could risk dropping a late game to a scrappy Cal team.
USC at
Cal
October 28
T
he Trojans have a scary stretch in October and November and right in the middle of it is a road trip to Berkeley against a Cal team that always seems to play them tough.
It's a game they absolutely cannot overlook and the kind of game that has tripped them up in the past.
Utah vs.
Arizona State
November 4
U
tah's season will likely be defined by an October/November stretch where they play Oregon, USC, and Washington.
In the middle of all that is a game against Arizona State, which should be a tough squad under Kenny Dillingham and could come into Salt Lake City and pull off an upset if Utah isn't ready.

Washington

at

Arizona
September 30
T
he Huskies had a giant 2022 and now have to go back into the Conference with everyone gunning for them.
Playing in the state of Arizona is always difficult for Washington and the Wildcats should be good in 2023 and looking for a signature win.
The Huskies can't overlook this game, even though Oregon is next on their schedule.
Washington State vs.
Colorado
November 17
T
he Cougars will definitely be looking at the game before the Apple Cup as their most-winnable conference game.
That doesn't mean it will be easy at all as the Buffs will be looking for wins down the stretch and should be improved under Coach Prime.
The Cougs can't look ahead to Seattle during this one.
---
—More from Jack Follman—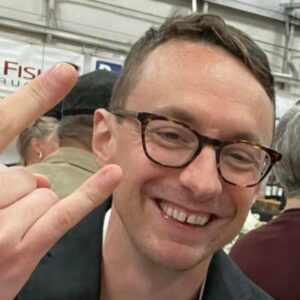 Latest posts by Jack Follman
(see all)