Posted on May 31, 2022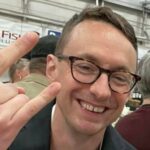 By Jack Follman, SuperWest Sports
T
he 2022 Pac-12 running back group is an interesting one. One of the top running backs is an in-conference transfer who already seemed like he was at his first school forever.
There are a few big, proven stars at the top and then it's a wide-open field.
I think this is a good group and could be great later in the season once some of the under-experienced backs get more carries under their belts.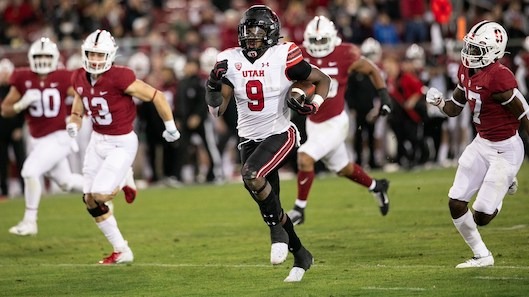 1.

Tavion Thomas,

Junior,

Utah
H
e's my favorite to win Pac-12 Offensive Player of the Year in 2022. He's big, quick, and ran for more than 1,000 yards and 20 touchdowns in 2021 while carrying the load for the Pac-12 champions.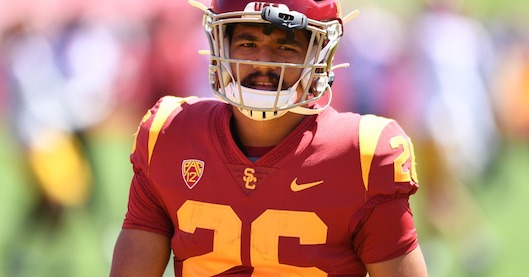 2.

Travis Dye,

Senior,

USC
I
've long thought Dye was one of the most underrated players in recent Pac-12 history.
He not only has been prolific for the Ducks in recent seasons, but he also had a knack for making clutch plays at just the right time. A massive pickup for the Trojans.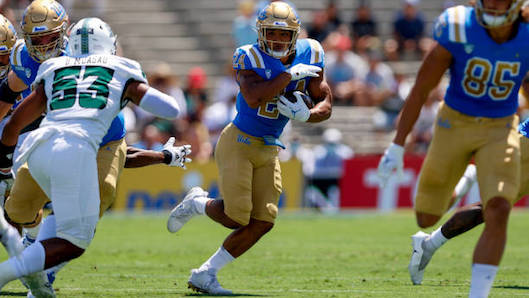 3.

Zach Charbonnet,

Junior,

UCLA
T
he Michigan transfer was exceptional in Chip Kelly's offense last year and I'm surprised the 220-pound runner with great finesse for his size didn't go to the NFL.
He ran for more than 1,100 yards and scored 13 touchdowns in 2021.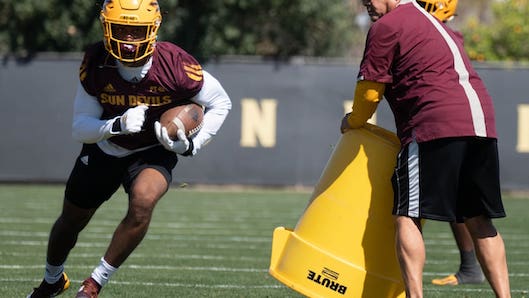 4.

Xazavian Valladay,

Senior,

Arizona State
T
he grad transfer from Wyoming has run for more than 1,000 yards twice already. He should be the next Sun Devil back to do just that.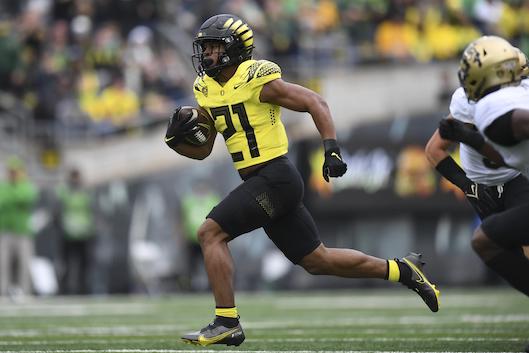 5.

Byron Cardwell,

Sophomore,

Oregon
C
ardwell ran for 417 yards with 6.8 per-carry last year running behind Dye and CJ Verdell.
It's now his time to take center stage and he has the potential to be a more dangerous back than Dye with his size and speed.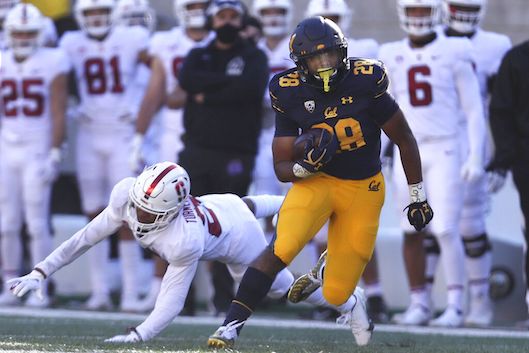 6.

Damien Moore,

Junior,

Cal
T
he big powerful back looks ready to be Cal's go-to running back. He ran for more than 500 yards and scored seven touchdowns in 2021.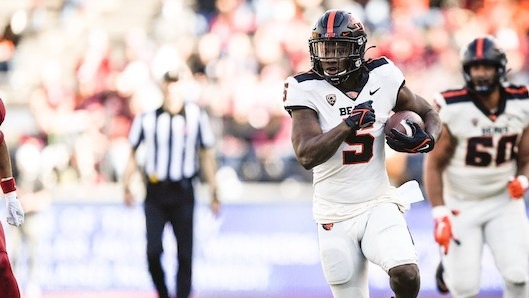 7.

Deshaun Fenwick,

Junior,

Oregon State
A
huge back that has been really good running behind other backs who should be ready to be the guy.
The South Carolina transfer is 6-2, 230 and has run for more than 700 yards the past two seasons combined.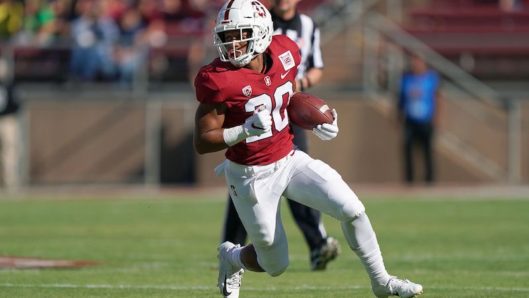 8.

Austin Jones,

Senior,

USC
I
t looked like Jones might turn into a star after a very good 2020 at Stanford. Then he didn't do much in 2021 and now he gets a fresh start with the Trojans.
He could do a lot paired with Dye.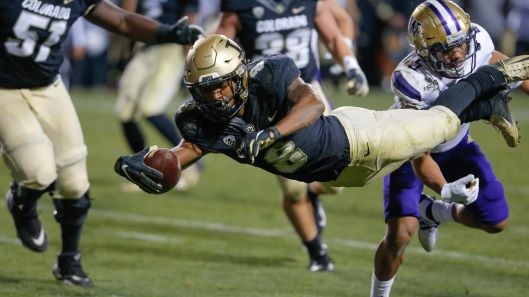 9.

Alex Fontenot,

Senior,

Colorado
F
ontenot had a big breakout season in 2019 with 874 yards. He can get back to that in 2022 as the Buffs Number One ball carrier.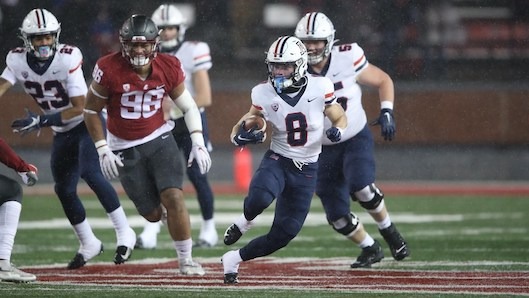 10.

Drake Anderson,

Sophomore,

Arizona
D
rake Anderson showed major potential as a true freshman, rushing for nearly 400 yards in his first season.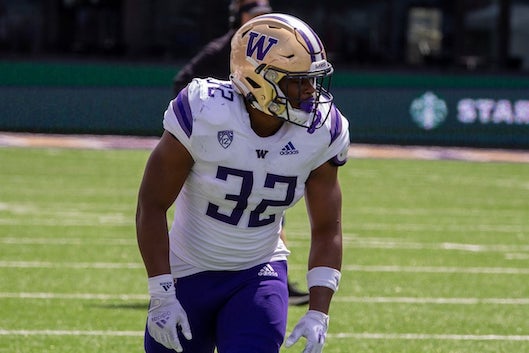 11.

Aaron Dumas,

Sophomore,

Washington
D
umas ran for 650 plus at New Mexico last year as a freshman and scored a couple of touchdowns. Looks to be the leader to be Washington's next starting RB.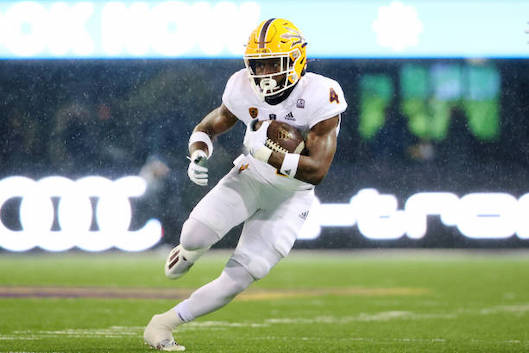 12.

Daniyel Ngata,

Sophomore,

Arizona State
H
e rushed for more than 300 yards and scored four touchdowns as a freshman last year. He should be really good paired with Valladay.
---
—More from Jack Follman—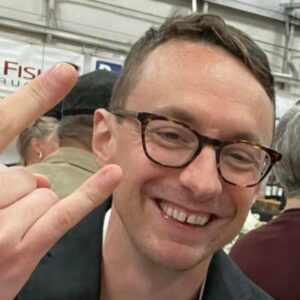 Latest posts by Jack Follman
(see all)