Posted on October 10, 2020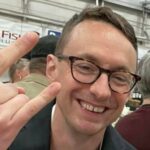 By Jack Follman, SuperWest Sports
Each year during the NBA Finals, I like to check in with the Pac-12's best alums who are killing it at the next level. It's been a lot of the same faces for years now, but we've seen some shuffling this year.
Here are the 12 best Pac-12 alums that I'd build a dream team with in 2020, including a couple spots for injured reserve players as well.
— Starters —
Brook Lopez, Milwaukee, Center (Stanford)

The big man had a renaissance year at age 32, earning Second-Team All Defensive Team, helping the Bucks to the best record in the East. Lopez is still one of the best true centers in the league.
Nikola Vucevic, Orlando, Power Forward (USC)

Speaking of true centers, I put Vucevic here to get the best players as starters over the aging Kevin Love. He's still one of the best consistent 20 and 10 big men in the league at a time when that's not as easy to find as it used to be.
James Harden, Houston, Small Forward (Arizona State)

Harden just keeps scoring and scoring and scoring and scoring and winning and winning. This was the second-most prolific season of his career and he led the Rockets to the Western Conference Semifinals.
Russell Westbrook, Houston, Shooting Guard (UCLA) 

I shifted up Harden and Westbrook to get LaVine in the starting lineup. Westbrook's scoring went up in Houston but his rebounding and assists went down. Just another big year from him, teaming with Harden to keep the Rockets as one of the best teams in the league.
Zach LaVine, Chicago, Point Guard (UCLA)

LaVine had arguably the best year of his career as he crossed the 25-point per-game mark. He might be more well known if he ever played for a good team and were pushing the All-Star boundary.
— Bench —
DeMar DeRozan, San Antonio, Small Forward (USC)

His All-Star days appear to be behind him, but he could still easily be a starter here if we went with a true small forward. DeRozan is still a 20-plus-points per-game five plus rebounds and assist guy and a great defender.
Spencer Dinwiddie, Brooklyn, Point Guard (Colorado)

He had a breakout year, breaking the 20-point per-game barrier and reaching his best-ever assists and rebound totals.
Jaylen Brown, Boston, Shooting Guard (Cal)

Another guy who had the best year of his career and got up to 20 points per-game with career best rebounds, assists, and steals numbers. He was crucial in Boston's run to the Eastern Conference Finals and was even better in the Playoffs than the regular season.
Jrue Holiday, New Orleans, Point Guard (UCLA)

The veteran just keeps being a reliable scorer and defender as he hits the age of 30. His defensive numbers are still elite.
Kevin Love, Cleveland, Power Forward (UCLA)

He is still abandoned in the ghost town of Cleveland and on the back half of his career but he can still score, rebound and pass for a big man. I bet he soon ends up on a good team as a great role player.
Dillon Brooks, Memphis, Shooting Guard (Oregon)

Yet another one of the young Pac-12 players who is rising up to be one of the best alums in the NBA. He averaged a career best 16 points per-game this year along with three rebounds and two assists.
Aaron Gordon, Orlando, Power Forward (Arizona)

It seems his career may have peaked earlier but he's still putting up good numbers and the Pac-12 is very light on proven big men in the league right now.
— Injured Reserve —
Norman Powell, Toronto, Power Forward (UCLA)
Lauri Markkanen, Chicago, Power Forward (Arizona)
---
—More from Jack Follman—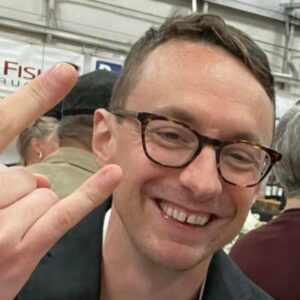 Latest posts by Jack Follman
(see all)