Posted on January 6, 2021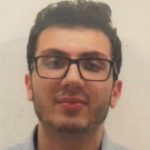 By Anthony Gharib, SuperWest Sports
O
n paper, the 2021 USC Trojans might not catch your attention.
Sure, they have the long and lanky No. 3 recruit in the country, Evan Mobley. His brother Isaiah is on the team, and if you look closely you'll even find their dad as an assistant coach.

I'm sure sophomore guard Ethan Anderson is a familiar name, but what about redshirt senior guard Tahj Eaddy? Or redshirt junior forward Drew Peterson? Or what about redshirt senior guard Isaiah White?
The team is filled with unproven players. Evan Mobley oozes potential and is a nonpareil talent, but he's still a freshman. No one knows what he'll do in a pressure packed game, and the Trojans lack consistent guard play.
Rightfully so, 23 members of the media voted USC to finish sixth in the Pac-12. It makes sense since only six players returned from last year's team.
However, through eight games, they've proved to be a fierce and fiery team that can own the paint and crash the boards like their lives depend on it.
In the competitive Pac-12, USC should not be taken lightly.
The Trojans bring a disciplined defense, which at times has been impossible to score on. USC has held opponents to 35.5% shooting this season, the sixth-best in the country. Not to mention they lead the Pac-12 in blocked shots with 5.9 per game.

Enfield has repeatedly described this team as the biggest he's ever coached, and their play shows it.
With multiple players taller than 6-7, this is an extremely agile and versatile defensive squad. Their length disrupts shots all over the court, resulting in teams reaching deep into their playbook just to get an open lay-up.
They hustle all over the floor, rotate on defense as fast as you can say Evan and play with heart that the late great Paul Westphal would be proud of.
These mighty Trojans are also currently third in the Pac-12 in rebounding, only behind Arizona and Washington State, who have played more games than USC. Like the great Pat Riley said—no rebounds, no rings.
And it's exactly what these Trojans do. They rebound the basketball like no team in the Pac-12. Once their offense catches up to their defense, this is going to be a difficult team to beat.

The Trojans are currently fifth in scoring in the Pac-12, but lead in field goal percentage—an efficient 48%. The Mobley brothers, alongside senior forward Chevez Goodwin, make up an outstanding frontcourt that combined for 40 points and 19 rebounds against an experienced Santa Clara group.
Opposing teams let out a sigh of relief when one Mobley exits the game, however, Goodwin is not to be ignored. Similar to them, he welcomes contact in the post like a lineman and will not be afraid to back you down all the way to the locker room.
The trio of the Mobleys and Goodwin form a three-headed snake that accounts for nearly half of USC's points per game. This frontcourt is stacked, and has made up for a beat up backcourt.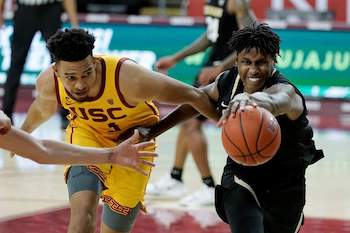 Ethan Anderson, who was a key facilitating guard last year, has only played three games this season due to a back injury. At times, the Trojans have surely missed his composure. But, Santa Clara transfer Eaddy is the epitome of a three-and-D guard that USC has leaned on.
Against Colorado, Eaddy almost matched the Buffaloes leading scorer McKinley Wright IV in points and assists, all while checking him on the other end. Against Utah, a game where Evan Mobley did not have a made field goal, Eaddy once again was the leading scorer in a blowout victory.

Donning the former number of USC guard Jonah Mathews, Eaddy sweats confidence and always has the green light from behind the arc. He not only runs the offense, but controls the pace of the game. Without Anderson, Eaddy's been a sight for sore eyes.
The combination of Peterson and Eaddy in the backcourt brings excellent shooting and playmaking, complementing the Mobley brothers and White.
Needless to say, the Trojans still have some work to do on the offensive end. Sure, they can go cold sometimes and struggle to find baskets. However, their stifling defense and powerful rebounding can steal a victory from a top Pac-12 school.
I'm not saying USC is the team to beat in the Pac-12, but these Trojans are the real deal, whether you like it or not. The talent isn't there compared to juggernauts like UCLA or Oregon or even Arizona. But, what they do have is heart and the willingness to scrap for 40 minutes.
In an improbable college basketball season, they have the potential to be a top three team in the Pac-12 and shock the conference.
---
—More from Anthony Gharib—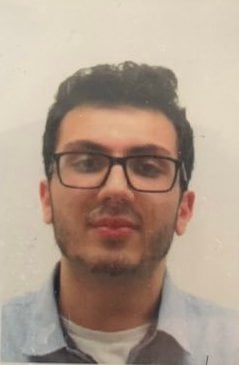 Latest posts by Anthony Gharib
(see all)