Posted on January 11, 2021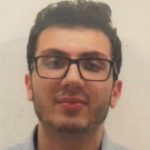 By Anthony Gharib, SuperWest Sports
T
he past week of USC men's basketball was memorable, to say the least.

After an opening conference loss against Colorado, the Trojans took down Utah then traveled to Tuscon, Arizona, where they hadn't won in 13 years. Not only did they win, but they swept both Arizona schools for the first time since 1985.
1985!

Freshman forward Evan Mobley wasn't even close to being born, and head coach Andy Enfield was still stuck in high school. An unfamiliar road sweep to begin unfamiliar conference play.
It's safe to say it's been quite an impressive start to Pac-12 play for a Trojans squad with lots of potential. USC is finally clicking on both ends of the ball.
However, a familiar site for the Trojans has been stuck on the sideline: sophomore guard Ethan Anderson.
The 6-1 guard from Fairfax was a staple of the Trojans' offense last season. He played in all 31 games and made 28 starts, finishing with 131 assists—third all-time among USC freshman.
This season has been a completely different story. Struggling with a back issue, Anderson's only played in three games this season. All three of those games were wins and in two of them, Anderson led the team in assists.
Enfield has labeled him as day-to-day with a lingering back injury. Early last week, he also said Anderson had a "minor setback," extending the time off.

The importance of Anderson for this offense which at times is shaky can not be understated. The strong and sturdy guard is the floor general, the on-court coach, the point god for the Trojans and his presence on the court is as cool as his afro.
To contend in the Pac-12, Anderson needs to return soon.
At times, the offense has been stagnant, they've struggled to take care of the ball and forced far too many difficult shots.
Guards Tahj Eaddy and Drew Peterson have done a fantastic job filling in the role of Anderson, but this is clearly not their role. They deserve to be receiving the ball from Anderson on pin downs, not dishing it out instead.
Both are outstanding combo guards capable of thriving off the ball. Anderson bringing it up with Eaddy and Peterson on the wings is a beautiful site for Trojan fans. However, his return is more important than that.

Against Arizona State, the Trojans found themselves in trouble when the Sun Devils brought out a full-court press and pressured the ball handlers. USC became careless with the ball and felt uncomfortable. Arizona State came back, but the Trojans were able to hold on.
This is an exact example of where Anderson's return can be beneficial. He'll not only spread the love on offense but relieve the pressure on Eaddy and Peterson to be ball handlers. It'll make the job easier overall.
Through 10 games, Enfield has also practically run an eight-man rotation. Even though most players are 18 to 20 years old, they're still prone to injuries and getting winded. Anderson's return allows Enfield to go deeper with a nine-man rotation.
His contributions on the offense are evident—he'll run the offense to perfection and be in charge. However, on the defensive side is where he can shine.

USC's the best defensive team in the Pac-12. The numbers not only prove this, but they also prove they're one of the Top Five best in the entire nation. Anderson can jump in and make the Trojans nearly impossible to score on.
In his three games, USC has held their opponents to 35.5% shooting, below their average of 48% on the season. Granted this has been against California Baptist, Montana and BYU, but the energy Anderson brings on the defensive end is no joke—the dude can defend.
With the tougher Pac-12 opponents coming to Galen Center at the end of January, Anderson has time to ease in against Washington and Washington State, creating an opportunity for him to come back.
Even though USC has been just fine without him, Anderson's presence is a gift for this Trojans team that's catching fire.
---
—More from Anthony Gharib—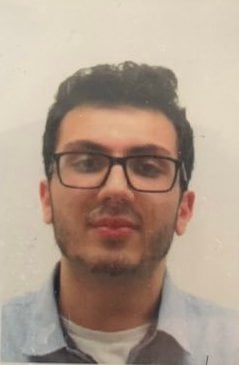 Latest posts by Anthony Gharib
(see all)