Posted on February 9, 2021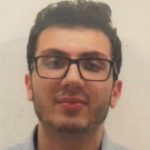 By Anthony Gharib, SuperWest Sports
A
ll the media attention was focused on the Super Bowl this past weekend, and rightfully so. It was all about Mahomes and Kelce and Hill vs. old-man Brady and his talented squad of Buccaneers.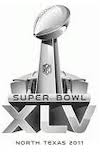 But while the Super Bowl will always dominate the headlines, there was another important game—a college basketball matchup bigger than North Carolina versus Duke. In fact, it may have been the second-biggest game of the weekend.
USC versus UCLA wasn't just for first place in the Pac-12, it signaled a potential shift in the balance of college basketball in LA.
If the game had taken place 365 days ago, instead of Saturday, Galen Center would have been filled to the roof rocking with Trojan fans instead of cardboard cutouts waving in the seats.
It's a shame no one was able to witness USC's complete and commanding performance. Maybe this helps explain why USC is still unable to get some love from major media outlets?

After their huge win against the Bruins, the Trojans finally find themselves in the Top 25, sitting at No. 20, replacing UCLA in that spot.
Does this mean a team from the Pac-12, other than UCLA, is finally getting some love?
I've been writing and talking and tweeting and telling everyone that this USC team is no joke. Maybe I'll be wrong about how great they can be, but what is not wrong is that they have the potential to go deep in March.
In a weekend filled with football headlines, the Trojans were able to steal some shine for themselves, even if only a little.

The Super Bowl was on the mind of everyone during the weekend, but now that the Mahomes vs. Brady duel is over, how about the performance of Ethan Anderson vs. any guard UCLA threw his way Saturday night?
It might have been the worst possible time to have a career-high in a rout against your crosstown rivals, even though it was a primetime Saturday night matchup, and the great Bill Walton was commentating. It still made few headlines.
All I heard after the game was: "Well, UCLA was without Cody Riley, Jalen Hill and Chris Smith," and "it's only February."

February is still one month from March, and a team that has only lost once in the last 11 games in a competitive Pac-12 is clearly the best team in the conference, right? Sure, I might be overreacting, since USC still has some games to be played and it played an undermanned UCLA.
However, this team is the real deal, and it's time for the media to acknowledge it.
They're the deepest and most talented team in the Conference by far, and it was on display last Saturday.

The projected top-two NBA draft pick Evan Mobley had only seven points on five field goals. If someone told you that before the game, you might have expected USC to lose by 18, rather than win by that margin.
It's a testament to the effort and camaraderie this team—unfamiliar to each other prior to the season—has built so far. The Trojans went nine-deep with every player scoring and playing important minutes.
The story of the game was clearly the play of Ethan Anderson. He's had a tough go throughout the season, struggling to find his rhythm. But when they needed him most, he showed up, draining five three-pointers for a career-high 19 points.

Redshirt senior guard Tahj Eaddy added 16 points of his own, including three three-pointers himself. He spearheads a backcourt combination that would make Steph Curry and Klay Thompson proud.
Sophomore forward Isaiah Mobley dominated the boards in a quiet night alongside his brother: The Mobley's combined for 20 of USCs 40 total rebounds.
I wrote last week that if the Trojans defeated UCLA Saturday, they'd be the clear favorites in the Pac-12. After the dominant and complete performance they put together, it might not be premature to crown them the Conference Champions.
---
—More from Anthony Gharib—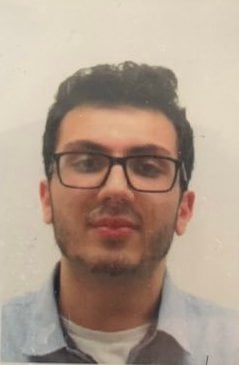 Latest posts by Anthony Gharib
(see all)