Posted on March 24, 2021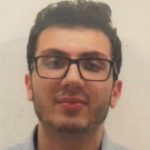 By Anthony Gharib, SuperWest Sports
O
ver the course of a week, the Pac-12 proved something many followers of the Conference knew about four months ago: This is the best conference in the country.

Not the Big 10, or the Big 12 or the SEC or ACC, but the Pac-12.
And if USC's whipping of Kansas on Monday didn't tell you something about that, then my DM's are open on Twitter—let's chat.
The iconic Hinkle Fieldhouse in Indianapolis was rocking and shaking and grooving with every USC three-pointer, rebound, and blocked shot as the Trojans pummeled the Jayhawks, showing why they not only deserve national recognition, but have also been underappreciated.
It's time they put some respect on the Pac-12 as a conference and on USC basketball—the University is far from just a football school, and it's evident.

The talented Trojans can compete with almost any school in the nation, and we're finally seeing it come to fruition. They play a brand of basketball capable of making a deep March Madness run, and it's only a matter of time until they do just that.
The first two rounds went as well as any could have expected.
Against Drake, they shut down Joseph Yesufu after an outstanding first half. They suffocated the Bulldogs like a dog chain and made life miserable for them.
However, if you thought that was good you must have thought the matchup against the Jayhawks was a beautiful brand of basketball, and it sure was.
You cannot ignore the masterpiece we witnessed.

Kansas is the epitome of college basketball. The aura of Bill Self, the history of James Naismith, the ballers that have walked through the doors at Allen Fieldhouse are legendary. The Jayhawks are a national powerhouse, and USC made them look like the Washington Generals.
The Trojans splashed threes, defied blocks, and skied for rebounds like their lives depended on it. On the defensive end, there was simply no room for air, and even though I was watching from home, I felt uncomfortable watching the Jayhawks when they were on offense.
The game was seemingly over within the opening minutes, and it wasn't even because of Evan Mobley, but his brother Isaiah.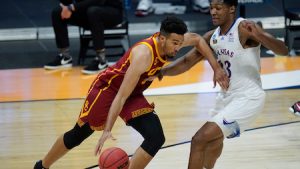 Some college basketball fans forget Isaiah was a No. 1 recruit himself. I've had an up-and-down feeling about his play at times, but Isaiah is showing up when it counts the most.
He's playing like someone who wants to prove to everyone that he's just as much a baller as his brother.
Isaiah came out firing, sinking four threes in the first half, looking like a shooter as sharp as a diamond. He kept up the outstanding play, finishing with 17 points in the game, leading the Trojans in confidence as well as buckets.

Evan, on the other hand, had another complete game. With Cade Cunningham out of the tournament, this might be Evan's time to show why he's rightfully the No. 1 pick in this year's draft.
The younger Mobley dropped 10 points to go with his 13 rebounds, five assists, and three blocks. A complete performance in only 27 minutes.
However, it was far from just the effort of the Mobley brothers that sunk Kansas. Everyone who played had an enormous impact on the game.

Isaiah White came alive with 13 points and three three-pointers, Tahj Eaddy was great again, finding ways to score even when he shot poorly, Chevez Goodwin hit double figures with thunderous slams, and Ethan Anderson brought composure throughout the game.
It was an all-around performance nonpareil to anything the Trojans have done the entire season, which proves they're playing right at the right time.
USC is simply catching fire, which is horrible news for everyone in the tourney except Gonzaga. But, I will enjoy this moment just in case that matchup occurs because well, we all know what will happen.
However, getting ahead of ourselves would be the worst possible outcome.

Oregon is playing fantastic and they just handed it to Iowa. Just ask Kedon Slovis and Clay Helton what happens when you take the Ducks lightly in a huge game—the Trojans must stay composed and not get cocky.
They have what it takes to continue their run in March and hopefully play into April, but it will depend on taking it one game at a time.
But if USC continues their hot play, I like their chances.
---
—More from Anthony Gharib—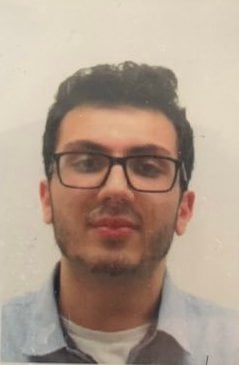 Latest posts by Anthony Gharib
(see all)