Posted on January 27, 2021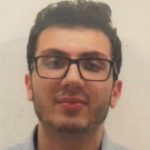 By Anthony Gharib, SuperWest Sports
I
t's been a wild week for USC.

The Trojans lost in heartbreaking fashion at Oregon State after falling into another familiar scoring drought. Then, just as they were gaining steam, SC had a false positive, which lead to the postponement of their game against Stanford.
It would have been a nightmarish scenario for USC.
What's the worst thing to do after losing a close game? How about taking two weeks off to think about it.

Thankfully, that was not the case and the Trojans were able to play Cal last week. It was a game where their turnovers were high, and they endured multiple scoring droughts, allowing the Golden Bears to crawl back.
However, the difference between this game and the one against OSU was simple—Evan Mobley came to play.
The long and lanky freshman has been outstanding throughout the season, but has had some unusually quiet games.
When USC played Utah, he had an odd game, taking no field goals and only scoring three points. In the loss against Oregon State, he scored 12 points on an efficient 63% shooting, but was seemingly unproductive in the end.
It brought up questions about whether or not he was being aggressive enough, or if head coach Andy Enfield was using him properly. But in retrospect, this loss to the Beavers was the best thing that could possibly have happened for the Trojans.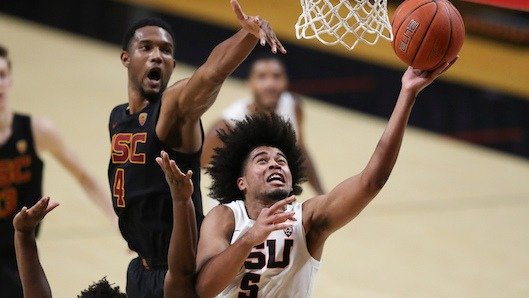 The offense overall looked stagnant leading up to the loss. There were games where USC came out quickly, but struggled to maintain their lead as they fell into droughts. It was times like these where Mobley fell victim to not being aggressive enough.
However, he came out against Cal with a vengeance, ready to prove why he's a top-three player in next year's NBA draft.
As USC hobbled into the second half only up by a point, Mobley exploded in the final 20 minutes, dominating throughout.

He was not only aggressive and looking to score, but he also made the winning plays—passing out of double teams for an open shot, and reducing his turnovers. Mobley showed signs of growth and composure that freshmen rarely have.
He commanded the double-team by attacking single coverage with efficient hook shots. He spread the floor by stroking the three, and his jumper looked silky smooth.
Enfield mentioned the coaching staff had demanded this play from Mobley early last week and he responded in an enormous way. Bouncing back from a tough loss and performance, he had an all-around fantastic game.
Not only was Mobley dominant with the ball in his hands, but he was also hitting his free throws. Mobley shot 12-of-15 from the charity stripe, and was getting hacked throughout the game.
If it took the loss against Oregon State for Enfield and his staff to figure out how to get Mobley more involved, then count it as a win.

After the game, Enfield emphasized that Mobley was in attack mode looking to put pressure on the defenders. He was also getting easier looks at the basket, with more screens from the box-to-box run for post-ups.
With February fast approaching, the Trojans will need games like these from Mobley if they want to play meaningful games in March. If all it took was a loss to the Beavers for Mobley to find his rhythm, the entire Pac-12 should be on the lookout.
Time will tell if that is the case, but a gut feeling tells me that a meaningless game in January will come back to impact the winner of the Pac-12.
---
—More from Anthony Gharib—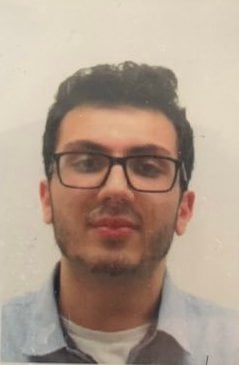 Latest posts by Anthony Gharib
(see all)