Posted on September 3, 2020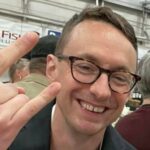 By Jack Follman, SuperWest Sports
W
ith a winter/spring season the likely best-case scenario for Pac-12 football before fall 2021,  watching for Conference players to jump to the NFL Draft—or transfer to other schools—is going to be the most meaningful activity to keep an eye on until at least early 2021.
Here are the top players from the Southwest/Mountain Region (Arizona, ASU, Colorado & Utah) that I think are going to have big decisions to make among those eligible for the 2021 NFL Draft as to what they're going to do from here.
I've underlined my prediction for what I think they do at the end of each player's write up.
Arizona Wildcats
Colin Schooler, Senior Linebacker
One of the Pac-12's best linebackers has already entered the transfer portal. Prior to his leaving, I thought Schooler might be a guy who would just move onto pursuing the NFL Draft. But it appears he would like to get a season in under his belt, and possibly boost his stock by playing in 2020 before he does that. So Schooler is already leaving Arizona for another school. [Update: Schooler was named a starting linebacker at Texas Tech on 9/7.]
Arizona State Sun Devils
Aashari Crosswell, Junior Safety
For those not familiar with Crosswell, he's ASU's version of Jevon Holland, though not as highly-touted with All-Pac-12 teams and NFL Draft buzz. I think Crosswell rides it out at Arizona State for now, knowing he would have to quickly acclimate to a new program and have a huge year to get serious NFL buzz for 2021.
Frank Darby, Senior Wide Receiver

Brandon Aiyuk's bash brother is like a lot like the ASU great who just went in the first round of the draft. Darby's 6'1 200 pounds super strong and great in the red zone. His stock took off at the end of the regular season, with the wideout catching seven TDs in ASU's last four Pac-12 games. Having a 1,000-yard season would do wonders for Darby's Draft stock, but I think he has enough on tape that he should go to the NFL in 2021, and should get drafted, as long as he runs the 40 quick enough.
Jack Jones, Senior Cornerback
A lot of people don't realize how good the former five-star recruit and USC player is. Jones has seven interceptions over the past two seasons, and at 5-9, 170, he's a player who maybe has shown as much as he can do at the college level. And since he transferred from USC, he's been in college four full seasons already, so I think he jumps to the NFL.
Jermayne Lole, Junior Defensive Tackle

Another ASU player enough people probably don't know about. Lole had more than 70 tackles as a defensive lineman in 2019, and is great against the run and in pass rushing. He was one of the higher-rated players in the Pac-12 at any position by PFF. A guy who did that in 2019 has to think about the NFL, even if his measurables are limited, and I think he stays at ASU.
Colorado Buffaloes
Alex Fontenot, Junior Running Back
Fontenot emerged as a breakout player for the Buffs in 2019 and was poised to reach the next level as a 1,000-yard rusher in 2020. If he weren't a running back I wouldn't have him on here but running backs have to think about their careers and he should at least look at the Draft before he decides to stay.
Mustafa Johnson, Senior Defensive Tackle

Johnson looked poised for the NFL already going into 2019 but he didn't have nearly as good of a season as he did as a sophomore. A turnaround season in 2020 would have done the big man wonders; instead, I think he must head to the Draft and post great numbers to improve his draft stock.
Nate Landman, Senior Linebacker
Landman was a first-team All-Pac-12 rock heading into 2020, and a guy for whom another season showing what he can do would help. With no season, I think he likely just heads to the NFL and tries to prove himself at the next level.
KD Nixon, Senior Wide Receiver

Nixon briefly declared for the 2020 Draft so I am pretty sure he will now declare for the 2021 Draft.
Utah Utes
Brant Kuithe, Junior Tight End
The Pac-12's best tight end is a unique player who is on the small side, but who can run the ball and is a major playmaker for a tight end. His skills and proven production put him on the NFL radar, but his size means he's a guy who comes back for at least another year.
Devin Lloyd, Junior Linebacker

Lloyd was one of the most underrated players in the Pac-12 in 2019, and as a 6-3 235-pound linebacker with great athleticism, he has to be on the NFL radar. I still think he needs another season in the spotlight to boost his stock, and consequently will return for 2021.
—Previously—
NFL Draft and Transfer Watch for the California Region
NFL Draft and Transfer Watch for the Northwest Region
---
—More from Jack Follman—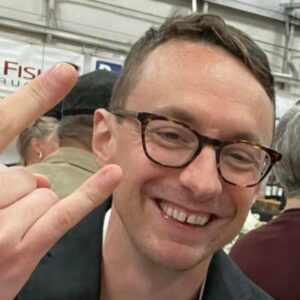 Latest posts by Jack Follman
(see all)